A robust emphasis on training and development is propelling the network and the shops within to new levels of quality repairs and customer service.
In today's collision repair environment, staff and technician proficiency is arguably more important than ever before. With vehicle technology continuing to advance at a rapid pace, and customers and other key industry stakeholders expecting exacting standards from vehicle repairs, collision centres and the networks that support them, need to ensure they have a solid and consistent approach to training.
According to Ann Conway, Manager, Training and Development for CSN Collision Centres, strong communication skills are essential for collision centres, not only to ensure staff are able to perform at an optimal level, but to ensure that each and every customer coming through the door has a seamless experience from the time their vehicle is dropped off for repair, to when they collect the keys.
Understanding roles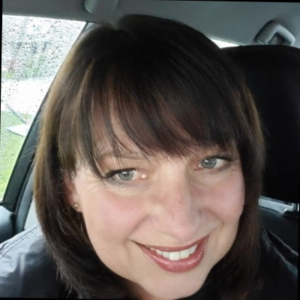 "The experience of a collision repair is often a dramatic one for customers," Conway explains. That's why she says, ensuring the staff in the collision centre, from customer service representatives to administrators, managers, estimators, technicians and painters—all understand the role they play in the process and also the roles of their colleagues.
In practice that isn't always easy, which is why networks like CSN have made such a strong push toward training and development. It all starts with a Needs Assessment of collision centres within the network. "We really want to hear their voice on what their training priorities are," says Conway. Once these needs have been identified, the network can then focus on moving forward in continuing to create a training plan that benefits that shop and the staff that work there.
According to Conway, role-based training is absolutely key for a successful outcome. Often, the emphasis on training in the collision repair space tends to focus on the back-of-the-house—the actual repair space and the shop's technical staff. But managers and administrators also need training support, which is why CSN is continuing to develop new learning pathways to support its strategic partners, providing onboarding for new staff and making sure all the training elements are in place to match the skills, knowledge and talent required for each role within the collision centre.
Getting to the repair and production side, collision centres today are under tremendous pressure to reduce cycle and touch times, factors which have been exacerbated by the fallout from the COVID-19 pandemic, including supply chain shortages and rising costs due to inflation.
Accuracy and productivity
Finding ways to maximize technician productivity and estimate accuracy are critical in this kind of environment, so the ability of a collision network's field operations team to provide, practical, effective training solutions to encourage such practices is essential. "Collision centres want to avoid taking on any unnecessary costs like repair supplements," states Conway, which, is why there is such a strong emphasis on robust estimate practices. She cites CSN's own field operations staff for playing a key role in providing useful information that can be practically applied to the network's collision centres. A good example of that is CSN's Estimating Fundamentals course which has been well-received by shops within the CSN family and has proven to deliver significant value to their businesses.
Conway also emphasizes the concept of so-called "Microlearning or chunked learning" In essence, this involves breaking things down into smaller segments, so they consistently capture people's attention, particularly in this age of information overload and distraction.
"If you haven't captured somebody's attention in the first eight seconds, then you likely won't," Conway explains. She notes that in the past, traditional lecture-style learning often resulted in shop staff not engaging to the extent they could with other types of learning methods, not to mention taking a significant amount of time away from their tasks in the shop. As a result, CSN has adopted an approach of providing 10-minute segments that allow staff to learn how to do something in an easily digestible manner, something that supports what they happen to be doing task-wise at that particular time and then can be easily applied to their existing knowledge and skill sets.
While CSN's learning management system (csnlearning.com) currently offers a whole host of training solutions for collision centres within the network, Conway says that this continues to expand—and rapidly. "Since April, we've developed 61 online course offerings in our system, including vendor partner training, while, in our Global Resource Library, we currently have over 150 resources available." And, as she acknowledged during our interview, CSN is only just getting started when it comes to training and professional development for its members. Indeed.