While it may seem daunting, significant opportunities exist says, Chris Chesney.
As vehicle technology continues to advance, collision centres (and mechanical shops) are increasingly concerned about the investments required and the processes need to effectively repair these vehicles profitably.
This is why, on April 28, Autosphere, in conjunction with Repairify hosted a webinar entitled Repairing Advanced Technology Vehicles: Profit is Possible. Moderated by Huw Evans, Editor-in-Chief at Autosphere, and featuring Chris Chesney Vice President of Training & Organizational Development at Repairify, the webinar took a look at some key elements shops need to consider in repairing these vehicles and how a leading industry partner like Repairify can help.
Key considerations
One of the biggest questions being asked across the industry today are what shops actually need to consider when repairing advanced technology vehicles (ATVs).
Chris Chesney explained that it's important to understand that late-model vehicles with their multitude of Advanced Driver Assistance System features and modules, impact both collision shops and mechanical service centres. This goes against traditional industry thinking where over the last half-century, we've tended to segment the vehicle into a specific mechanical or collision repair.
"Today we simply can't do that," Chesney explained, "because the technology onboard the vehicle is so sophisticated and many of the systems onboard are designed to prevent or avoid accidents and reduce the impact of a collision." Therefore, he said, when you're at a collision centre, dealing with a vehicle that's received an impact of any kind, that damage is "affecting [all] the electronics systems on board."
Another consideration is that today, the vehicle drives the repair, not the inspection, the estimator, or the technician. "The vehicle is going to determine what you need to do in order to return it back to its normal operating state," Chesney stated.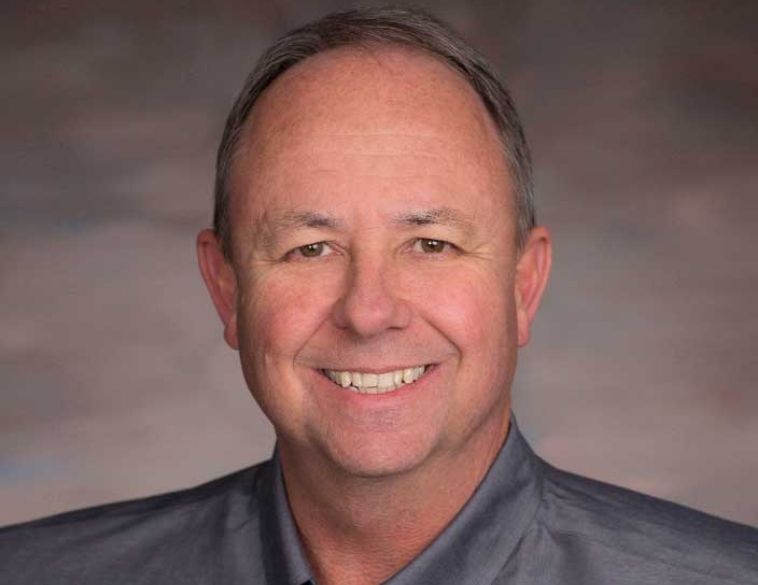 Driven by necessity
Chesney also noted that in North America, when it comes to shop processes, collision centres often tend to have more through processes in place than mechanical service shops due to necessity. "Collision centres are often fighting against constant compression of margins, said Chesney, who cited OEM repair requirements and insurance carrier requirements, as well as ongoing pressure to compress profits and labour margins on repairs. In some cases, insurers may not fully understand certain repair requirements and if they don't, may not be willing to pay for them, so this is something shops need to consider.
So, in this kind of environment, how do you optimize processes? Chesney explained that it's important to understand that today, process really is the enabler of profit in a collision centre.
Yet, in order to enable that process, collision shops need to be service-ready. In other words, being prepared to service and repair a vehicle before it even arrives at the facility. Chesney stressed that because in collision centres, cycle time is critical, learning on the customer's time to repair the vehicle simply isn't an option, nor is it fair to them, the insurer, or your business.
Tools and equipment are another big consideration for collision centres, and when it comes to this, Chesney said there are three aspects related to servicing and repairing advanced vehicles properly. "You need the right people in place, doing the right jobs; you need the technology [which can mean tools or service information, or even a pre-scan before you touch the vehicle to decide on what to do next], plus you need process," said Chesney.
Allocate your talent
From a human resource perspective, the process is driven by the people you put in place at each step of the repair. "It's critical that you don't just put anybody in each step," noted Chesney. "You need to allocate your talent." In other words, those individuals that are skilled at a certain procedure, such as bodywork or aluminum repairs need to be allocated specifically to those tasks."
Even when it comes to pre-scans, Chesney says that a collision shop should not just perform them because they are required by the OEM or insurer. Instead, a skilled technician should be employed to perform the task since they can correctly and efficiently analyze the data from the scan, which in turn allows the estimator to deliver a much better and far more accurate preliminary estimate. As a result, all profit opportunities within the repair can be identified and presented in that estimate. If the process isn't performed this way, a collision centre can quickly run into problems. For example, Chesney explained that if a blind spot sensor was left off the initial estimate, it can be installed and not properly calibrated, compromising the vehicle's ADAS system functionality once it is back in the hands of the customer.
That's why it's so important to identify early on, what calibrations are needed to ensure the vehicle is correctly repaired and performs as it should once those repairs are completed, plus that the repair itself doesn't end up with multiple supplements, because the estimate wasn't prepared properly in the first place.
Correct service information
On the subject of training staff, Chesney said he can't stress enough, the importance of finding and reading the correct service information for every single repair, every single time. This becomes particularly important at the rate at which technology and repair procedures change, which can occur on even a daily basis. And if a technician isn't reading the right service information, they can't perform the repair properly, resulting in mistakes and lost profit opportunities.
Ultimately, Chesney concluded that successfully repairing and profiting from advanced technology vehicles will require having the right people in place with the right training; along with the right tools; technology, and having the right processes.
Today, that in itself can seem somewhat daunting, given all the changes taking place in both collision and mechanical repairs, which is why a partner like Repairify, which is highly experienced in this field; can be extremely valuable. Not only can they help you identify gaps in your shop's existing process but also help formulate a plan to ensure maximum success and profitability going forward.