Waterborne basecoat systems available today can vary greatly from one another. But no matter the technology, there's no doubt that colour-matching accuracy, ease of use and cycle time performance are key considerations for choosing one waterborne system over another.
According to Kelvin Campbell, owner and paint supervisor of two CSN Chapman collision centres in Halifax, Nova Scotia, their operation is experiencing significant benefits after switching to the ENVIROBASE® High Performance (EHP™) system from PPG.
Colour Matching
"Colour matching is exceptional," says Campbell. "We simply do not have colour match issues. The RAPIDMATCH® XI spectrophotometer colour scanning tool is so easy to use and accurate that our prep guys can handle colour matches, providing the painter with more time to focus on painting the car."
The Chromatic Variant Deck is another labour-saving PPG colour tool. Comprised of some 6,000 OEM prime and variant colour chips, each chip is painted with Envirobase paint for "what you see is what you get" accuracy.
Ease of use
Campbell says the repairability of the EHP system is one reason why his painters find the basecoat easy to use. For example, the painter can de-nib the basecoat by sanding off imperfections "on the fly," without having to start over. "It's very forgiving," Campbell agrees. "My guys can push their painting skills to another level knowing that they're working with a paint system that makes it easy to fix mistakes."
Some waterborne systems require a fairly complicated, "reverse blending" procedure. In comparison, Envirobase High Performance basecoat employs traditional blending application techniques, so experienced and novice painters alike find the procedure easy to master.

Throughput performance
Some waterborne suppliers point to the 1.5-coat coverage of their basecoat as a measure of system throughput. However, to get a true picture of throughput one must evaluate the entire refinish process—and here again, Campbell says the Envirobase High Performance system excels. "EHP has helped increase our throughput by delivering exceptional ease of use, quicker drying times, and faster, more accurate colour matches." As a result, cycle time and touch times have improved dramatically at CSN Chapman. "We went from a 14-day cycle time to a 9-day cycle time. All of this is the reason our profitability has increased by 8%."
With numbers like these achieved at CSN Chapman, it is understandable why the Envirobase High Performance system has become the leading waterborne refinish system in North America.
---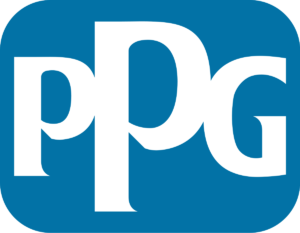 Sponsored Content by PPG