OARA event returns for 2022 with some new ideas and concepts to serve the industry.
It's been two years since the Ontario Automotive Recyclers Association (OARA) held its annual convention.
The 2020 event was well into the final planning stages when COVID-19 hit that March and we ended up cancelling it just two weeks ahead of the scheduled date.
Given the fact that the recycling industry has gone two years without a physical meeting, there has been a lot of anticipation about putting on a live event again.
The OARA board unanimously decided that the time was right to host the Convention for 2022, which will take place at the Hilton Mississauga/Meadowvale, from March 31 to April 2.
Solid feedback
Despite some of the challenges including changing vaccination requirements that have and continue to disrupt travel on both sides of the border, we've had some very positive feedback from both Canadians and Americans regarding the event.
As this column was written, the 2022 OARA Convention already had around three-quarters of exhibit space booked, including five new exhibitors, plus some strong feedback from sponsors as well.
A big announcement for the event in 2022, is the presence of eBay Motors Canada.
eBay Motors has already become a staple part of the ARA Convention in the U.S., particularly in helping recyclers work with eBay when it comes to inventory management and we are looking forward to having some on-the-ground Canadian experts to be able to assist our members in Canada directly.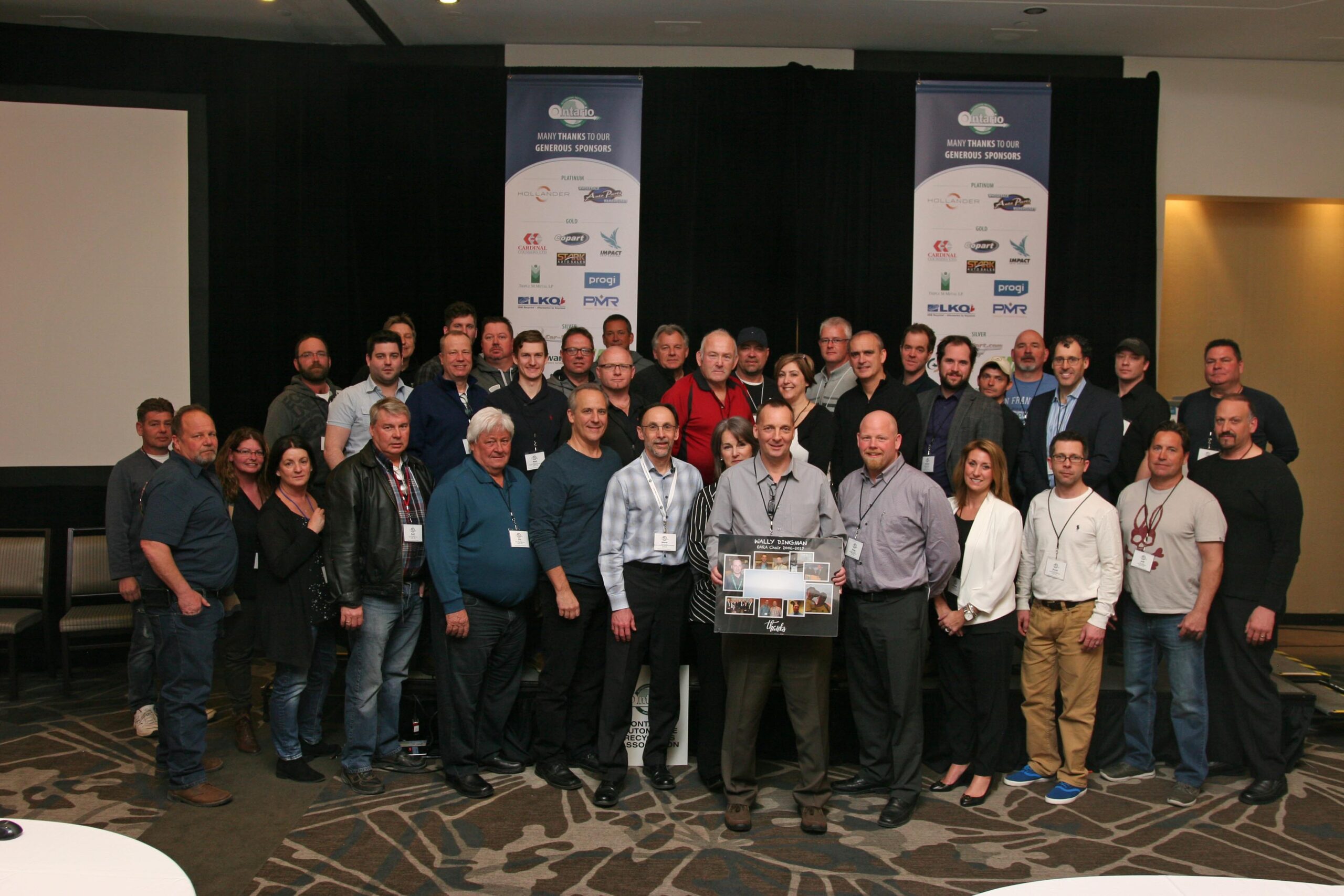 In terms of the agenda, we have also booked a company called Profit Team Consulting out of the U.S., to present in 2022.
We did some virtual training with this organization back in the Spring of 2021 and this group is very hands-on and active in the recycling space. Strategic business consultants, Mike Kunkel, Rob Rainwater and Lee Wormack run mentorship groups, and all have extensive experience within the automotive recycling industry.
They will be headlining the 2022 event and we're looking forward to having them take part.
Additionally, we'll be running a Tech Lab on Saturday morning (April 2). There will be three breakout rooms for small seminars, presentations and individual one-on-one sessions.
This is something new for us and it provides an opportunity for those people who work in the day-to-day operations, to learn and implement new tools, ideas and strategies.
Hybrid concept
Due to uncertainties regarding COVID-19 and physical event capacity, the plan is to make the 2022 Convention a hybrid affair, meaning that while physical meetings will be taking place, there will also be online and virtual content for those not able to make it in person.
These will include vendor profiles from the trade show as well as recording the content and making it available to members and those that sign up for the event.
The experience in hosting virtual meetings and events over the last few years has provided us with an opportunity to see what works and what doesn't.
While the conference will be a three-day physical event, the ultimate objective is to make a six-month extravaganza in which to learn what is happening in the auto recycling industry and apply new ideas and concepts that you can carry through to your business.
The pandemic has seen a lot of activity take place behind the scenes, as well as raising the profile of OARA and the industry, with OEMs and the government taking a bigger interest in what we do.
We are hoping that the 2022 OARA Convention can help continue to build upon that momentum, highlighting the important role that auto recyclers play within the modern circular economy.
---
Steve Fletcher is the Managing Director of the Automotive Recyclers of Canada and the Executive Director of the Ontario Automotive Recyclers Association. You can reach him at [email protected]