Fix Network, has welcomed Prochilo Brothers Auto Collision North York, one of the oldest and well-respected family-owned and operated businesses in Ontario, into the network.
Over the past 50 years, the independently operated family business has earned an excellent reputation in the Greater Toronto Area for exceeding its customer's expectations in high-quality repairs.
Following its alignment with ProColor Collision, the shop will now be called ProColor Collision North York and will continue to build on the trust and loyalty that three generations of Prochilo family members enjoy among customers and insurance providers in the region.
Brothers Paul and Adam Prochilo, the current owners of the shop, were inspired to join the aftermarket business after watching their dad Dominic and uncles Vince and Joe running the body shop operation successfully.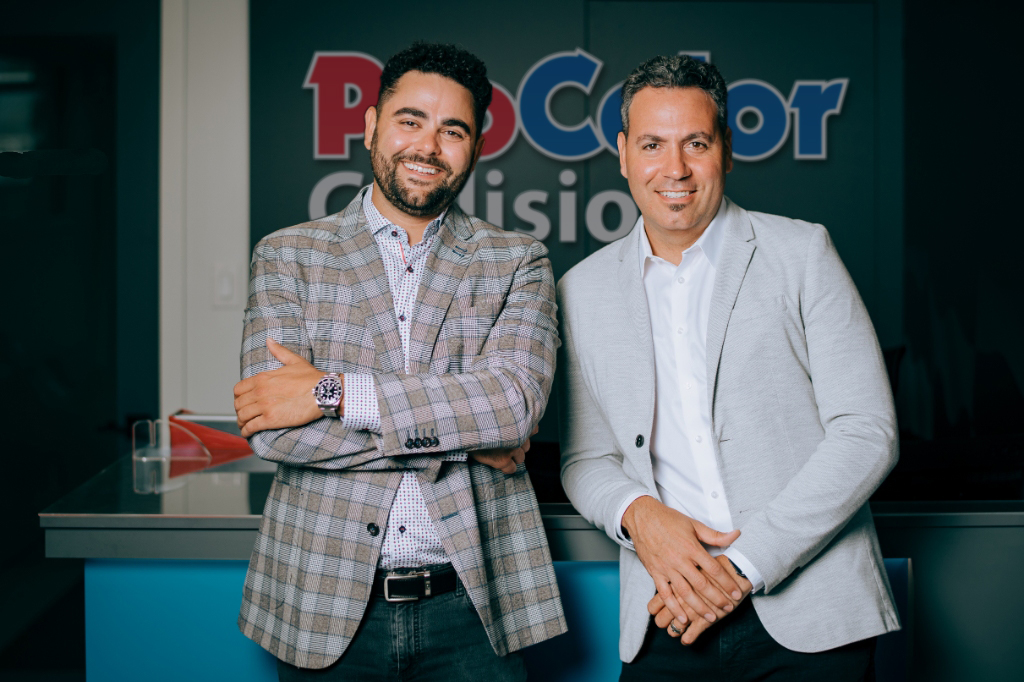 "As children, my brother and I worked in the family business every chance we had. From detailing cars to prepping panels and writing estimates, we could understand how the business flowed from top to bottom," Paul says.
Location and services
Located on 141 Toryork Dr. in North York, the shop boasts fully trained technicians who carry out complex repairs and automotive services on all makes and models of vehicles.
"With customer service at the forefront of everything we do, we have been able to organically grow our client base and constantly improving our performance," says Adam.
"We are conveniently located near the North York Collision Reporting Centre and offer our clients a one-stop shopping experience. Everything from collision work to glass repair, detailing, mechanical and rental cars, you can find it all under one roof!"
After years of operating independently, Paul and Adam took the huge decision to align their business with ProColor Collision.
In particular, the brothers were impressed by the consistent support provided by the Fix Network team to their franchisees in terms of certification, marketing, customer service and training.
"Joining a network has been the right thing to do for many years," explains Adam.
"Being a successful independent repair facility for almost 50 years, we came to the realization that in order to position ourselves for growth and success, we needed to align ourselves with the right partners. ProColor Collision was the right fit – they are well-positioned in our industry and share the same goals we have as an organization."
In addition to equipping their technicians with the important training, the shop also underwent many upgrades, to incorporate a new Blowtherm spray booth, Prospot i5 Welder, Prospot dual pulsed mig welder, Astech pre/post scanner and re-calibration, full office renovation and a new 1234 YF A/C machine.
"For over 50 years, the Prochilo family has consistently set the benchmark in carrying out high-quality collision repair and delivering excellent customer service in the region," said Daryll O'Keefe, Regional Vice-President – Ontario, Fix Network.
"Their commitment towards providing outstanding customer service and greater value for their customers and insurance partners is in line with our own franchise development strategy."