While the pandemic continues to be with us, there is light at the end of the tunnel…
Here in Ontario, the COVID-19 pandemic continues to impact our everyday lives. As you read this, the province is in the middle of its third stay at home order since March 2020 and this time around, many collision shops are facing different issues than in the past.
When COVID-19 first hit in late March last year, although the change was swift and dramatic, a number of shops, including ours, had enough Work in Progress (WIPs to carry us through for several months.
Things began to open up slightly during the summer months and toward the end of the season, with people taking vacation time (even though in many cases they couldn't go far) we started to see an uptick in claims again, which kept us busy through fall and into winter.
Faster processing
When the second stay at home order came just after Christmas, once our existing WIPs had been satisfied, the volume of work slowed but the advantage was, of the vehicles that did come through, we were able to process and repair them more efficiently, with higher-touch time and lower cycle time for each claim.
With the latest stay at home order, things were more challenging. Because the order was instigated so quickly, many shops did not have a backlog of repairs to keep them as busy as in the past, since they had already gone through much of the WIP built up from late last year.
That being said, we have seen this time around more of a sense of COVID fatigue among the population in our region. The result of this has been fairly minimal, albeit stable claim count, providing a more consistent level of repair work compared with the two prior stay-at-home orders.
With this COVID fatigue situation, it does appear that a lot of people are understanding the precautions and steps that businesses are taking to keep customers and their possessions safe.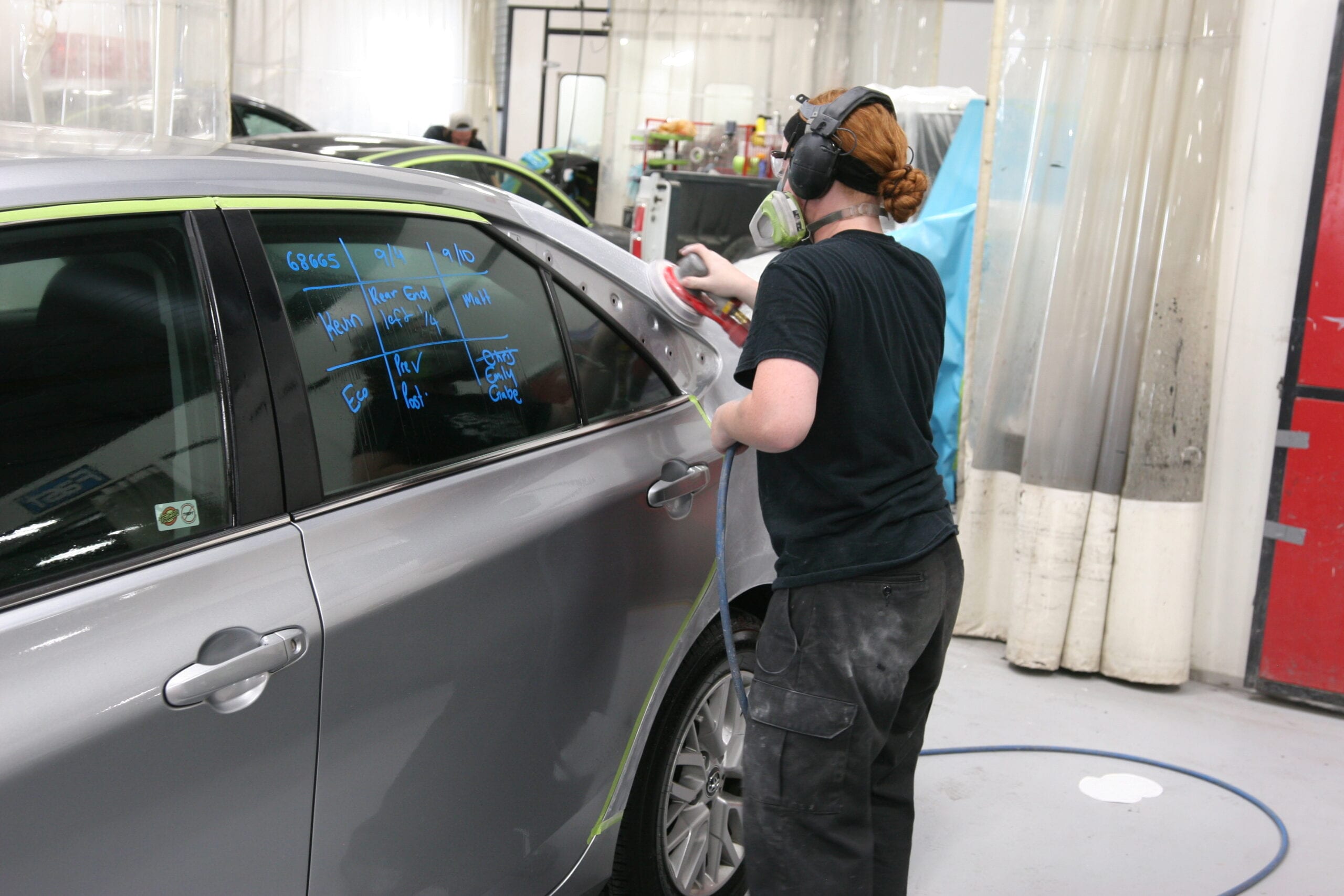 In our industry, many shops have been posting photos showing vehicles being sanitized and staff wearing masks, gloves and all the necessary PPE, including us here at Budds' Collision Services.
Doing this, I feel, has allowed us to gain additional work that we might not have otherwise gotten since it has helped reassure customers that their vehicle is in safe hands.
Backlog of work
What's also interesting is that among the shops in the performance group I belong to, many of which are located in the U.S., they are in some cases, seeing record sales and a backlog of work, up to 4-6 weeks in some cases. And while many jurisdictions south of the border haven't fully opened yet, they are getting closer, day by day.
And although there are differences between the U.S. market and ours, there are also many similarities and in general, what happens there from a market trend perspective, tends to follow a similar pattern here.
With personal mobility set to expand significantly in the latter half of the year, the odds are we'll see a corresponding increase in collisions, which could mean a lot more work for shops on both sides of the border.
Here in Ontario, although it has been a dire few months, conditions are starting to improve.
The rollout of vaccines has been gaining momentum and COVID case counts are starting to drop. There is light at the end of the tunnel and as collision shop operators, we need to make sure we are ready, because the amount of work will increase once things start to open up.
In the meantime, the best we can do is reassure customers that we are taking care of them and their vehicles, which means following safety protocols and keeping both our staff and customers safe through appropriate cleanliness and PPE equipment.
---
J.R. Martino is Vice President and Managing Partner of Budds' Collision, one of the most progressive facilities of its kind in North America. He can be reached at [email protected].