CARSTAR Bridgewater, located at 350 Victoria Road in Bridgewater, N.S., has earned a deserved reputation for quality collision repairs and top-notch customer service.
For owners Kevin and Wendy Emino, it's the culmination of a journey that began back in 1995.
Back then, Kevin Emino was working as a dealer technician and a little extra work on the evenings and weekends led him to establish his own body shop. "It started as 20 x 25-foot building behind my house," says Emino.
The business quickly grew and Emino decided to take it on full time. Unfortunately, the long hours and commitment required to operate the business took a toll on his home life, which is Kevin's mind, actually provided a sense of clarity. "I realized that I wanted more out of life than simply working in a tiny shop behind my house," he says.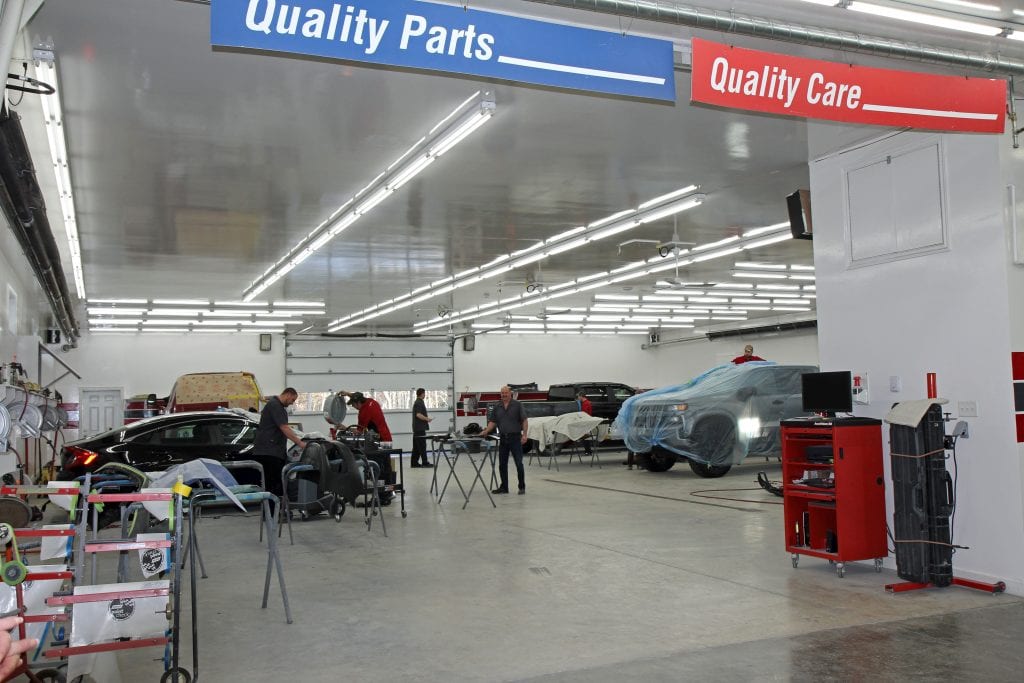 New location
It's often said that things happened for a reason and Emino was able to put a plan in place to acquire the current premises. With his new wife and partner Wendy, things were looking up.
"This property was 40 x 60 feet at the time it was acquired in 2000," says Emino, "but it was in a good location on the main road, so it was visible and easy to get to." Perhaps it was a sign of things to come, for as Emino says, the property was actually acquired on this birthday.
From here, things went from strength to strength. Six years later an extension to the building was added and then, the business secured its first DRP program. "That was really a big game-changer for us," says Kevin. "We were able to hire additional staff at that point and really get things rolling."
By 2010-2011 the business was doing well, but Emino knew that to continue being successful moving forward, partnering with a network would offer significant benefits. "Dave Meery, the local representative for CARSTAR and I had been having some discussions," says Emino and one day, when seeing Dave drive by, I knew that if I didn't take the CARSTAR franchise in town, somebody else would."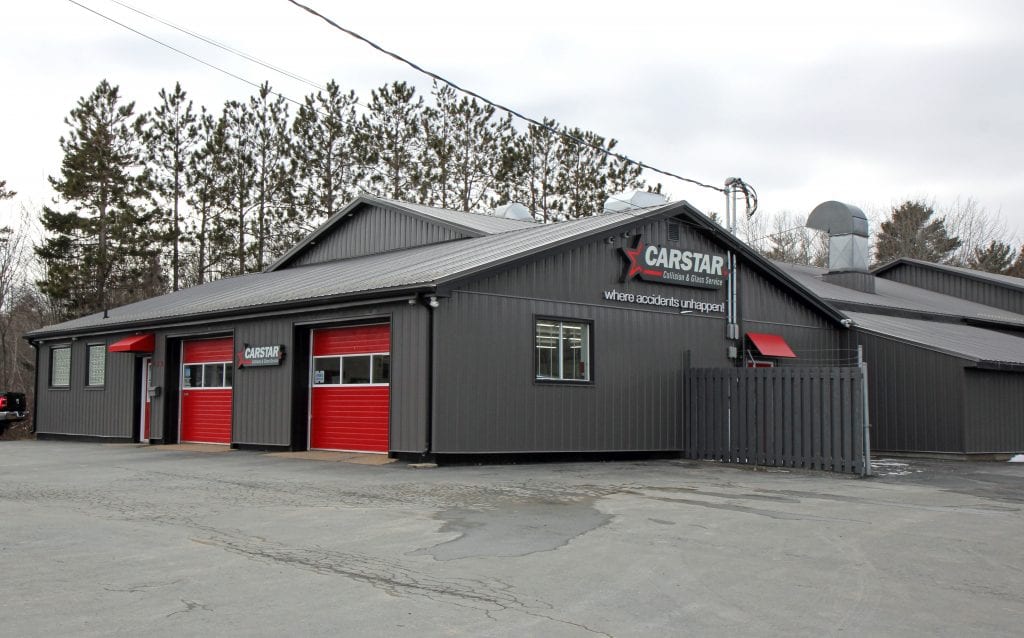 Joining the CARSTAR network
So, in 2011, Emino's Auto Body became CARSTAR Bridgewater and the rest, as they say, is history. Since that time the business has continued to expand. Another extension was added in 2018.
"This was a substantial piece," says Kevin "and it has all the bells and whistles and we were able to put together this beautiful office area. When we added this section, that's when things really came together."
Today, CARSTAR Bridgewater is a bustling 14,000 square foot facility with two buildings and 15 employees. Before the COVID-19 pandemic, it was processing between 40 and 50 vehicles per week.
"For us, a good week is $100,000 in sales," says Emino and despite the disruptions caused by the pandemic, the business has continued to thrive and make investments, including a dedicated section of the shop for aluminum repairs.
It's also become recognized by the local community for quality service. "We've won the reader's choice awards from our local newspaper six years in a row," says Emino "and we've also developed a reputation as the place in the community to go for motorhome repairs."
Emino says a big part of CARSTAR Bridgewater's success is down to the team that makes it all happen. He's a firm believer in the concept of looking after your staff who will, in turn, look after your business.
"All our technicians are hourly," he says, "we don't have a flat rate system here and they work together really well. Our end objective here is getting vehicles back to our customers as quickly and as perfectly as possible and it just seems to work really well for us."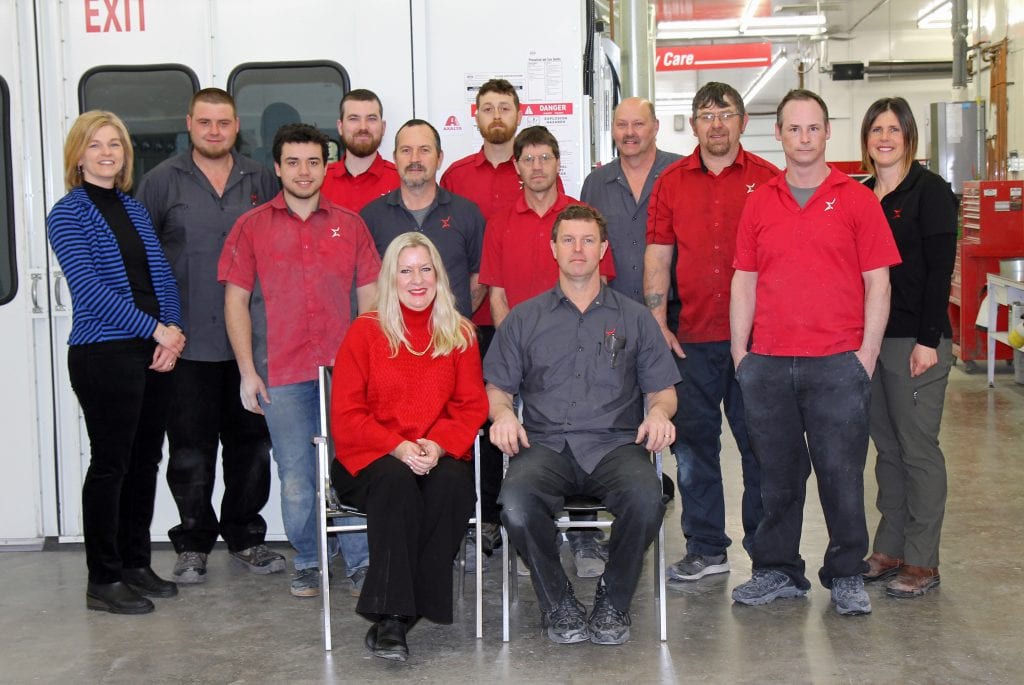 Shop flow
The key to any successful collision repair operation is having systems and processes that are dialled in.
At CARSTAR Bridgewater, vehicles are allocated to a specific part of the shop depending on the amount of damage and repair required. Each vehicle is washed and thoroughly documented before dismantling. Once the worksheet is assigned, the repairs begin.
Kevin Emino says that no one single technician is assigned, instead, different technicians are given specific tasks to perform on each vehicle, which means repairs are completed faster and more efficiently.
Vehicles that require smaller repairs are allocated to the centre and right side of the shop, while a drive-in Global Finishing Solutions (GFS) paint booth expedites the refinishing process. Once the painting is completed, the vehicle is assembled and undergoes stringent quality controls before customer delivery.
Pre and post-scanning are performed on-site, while calibrations are performed with the help of local dealers. It's a process that works extremely well and CARSTAR Bridgewater's longstanding vendor relationships with the likes of Axalta and AccuVision, are, along with the shop's dedicated team, an integral part in making it all happen.