The COVID-19 pandemic continues to offer repairers the chance to add additional and profitable revenue streams.
There is no question that as collision repairers, the COVID-19 pandemic has and continues to impact our business. It has both amplified existing challenges faced by many shops and introduced new ones. Yet despite all of this, there has been the need to not only pivot and evolve business plans but also uncover new opportunities.
Like many shops, we have faced issues related to parts shortages as a result of a disruption in the supply chain. Whereas once this tended to revolve around premium and luxury vehicles, today it involves just about any vehicle that comes in for a repair and needs replacement parts.
Bigger picture
Not only that but with fewer miles driven over the last year, the number of claims and hence the number of insurance collision repairs has also declined. And while it can be easy for us to complain and look for ways to cut back spending and resources to just "manage" through the pandemic, we need to look at the bigger picture and be willing to take advantage of the current situation.
A good example is reconditioning used cars. We touched on this in a previous column, but in our case, we've seen this work steadily increase. Early last year, many OEMs were forced to shut down assembly lines and as we went into lockdowns, many businesses had to close their doors or modify their operations.
Due to economic uncertainty and pandemic restrictions, people who had planned to purchase a new vehicle suddenly put off their plans, either delaying the purchase entirely or seeking a used vehicle as an alternative.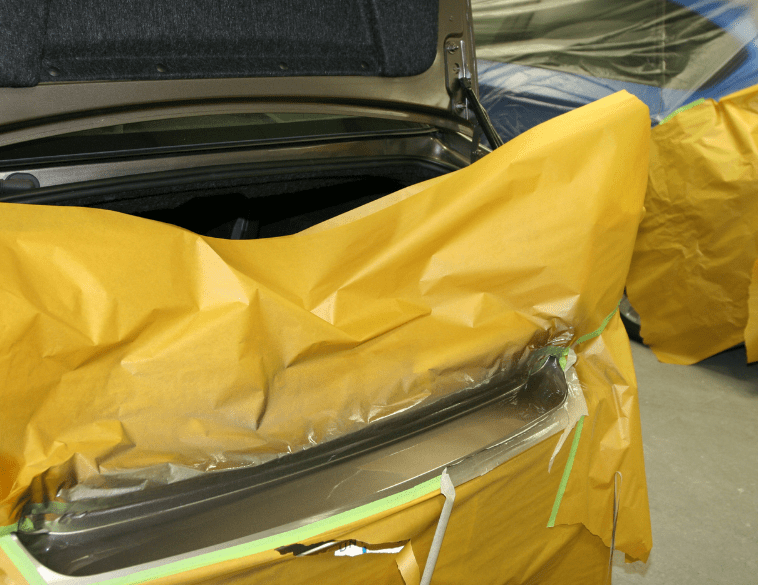 What that has meant for our business is that demand for used cars has soared over the last 12 months. And while it doesn't substitute for the insurance and DRP work many large volume shops traditionally rely on, it does present the opportunity for new and potentially lucrative revenue streams.
Wholesale becomes retail
Currently, the demand for used cars is so high that many dealers that would have previously wholesaled trade-ins are now having them reconditioned and retailed on their lot. These vehicles often have minor blemishes such as dents, scratches, minor rust damage and wheel curbing.
For a collision shop, it can be relatively straightforward to work with local dealers or those in your network to have these reconditioned at a reasonable price while still turning a profit.
The added advantage is that you can allocate a lot of this work to your apprentices or junior technicians, freeing up your more experienced employees for insurance or bigger jobs. This means that even though you might have to negotiate with used car managers, you can still deliver quality results and still turn a profit.
An effective way to do this is by developing menu pricing for your dealer customers regarding the types of vehicles you refurbish, such as compact, midsize cars, SUVs and trucks. Another is to dial-in your estimating practices so both you and your dealer customers have a clear idea of what it will cost to refurbish a bumper, fix dents and perform small panel blends etc.
Quality expectations
And while expectations around the quality of repairs vary between used car managers, your customers and insurance partners, maintaining a specific standard for repairs on used cars and lease returns will help ensure the dealers and the end customer are getting a quality result since ultimately, everybody wants fair value.
This also ensures that should that a vehicle require collision repairs again (and we've seen this happen), your reputation for performing good quality, efficient repairs on time will stand you in good stead for repeat business.
---
J.R. Martino is Vice President and Managing Partner of Budds' Collision, one of the most progressive facilities of its kind in North America. He can be reached at [email protected].