As I write, the COVID-19 pandemic has been with us for almost a year. Times continue to be tough for many and some collision centres have seen volumes drop by 30-50%.
We all know that when times are busy there is a tendency for us to fall into the trap of working "in" our business instead of working "on" it, but the pandemic has presented us with a very unique opportunity.
It can be very easy when business is slow, to look at cost-cutting as a solution. And while managing costs and saving money wherever you can, is important, now is the time to think about the bigger picture.
Not around forever
Although the pandemic has dragged on, we need to be aware of the fact that it won't be around forever. Business will pick up again and shops will be busy. The question you need to ask yourself is, will you be one of those shops that does see a steady stream of work coming through the doors again?
If that's case, taking the time now to invest in your people, invest in training and dialing-in your processes or creating new, more effective ones, should be an essential part of your overall business plans.
Because many of us are a less busy than we normally would be, let's make the use of that time, see how we do things and take note of where improvements can be made. Let's look at the way we dismantle vehicles and blueprinting every single job that comes in–whether it's a small bumper repair or the entire side of a vehicle.
And because we are slow, our technicians tend to be more attentive and we can give them that opportunity to improve their own skills as well as get buy-in from them on new or improved SOPs. In many cases, if you've been able to retain staff, they are likely grateful to you for supporting them through these difficult times and if you are able to invest in them and train them now, it will put you in a much better position once work starts to pick up again.
Business model
Besides processes and staff training, now is also the opportune time to look at your business model and perhaps revaluate it. For example, if traditionally you've been a shop that's largely focused on DRP insurance work, consider branching out into more dealer work, customer pay work, perhaps pick up some fleet accounts, or even look at expanding into more glass or mechanical work.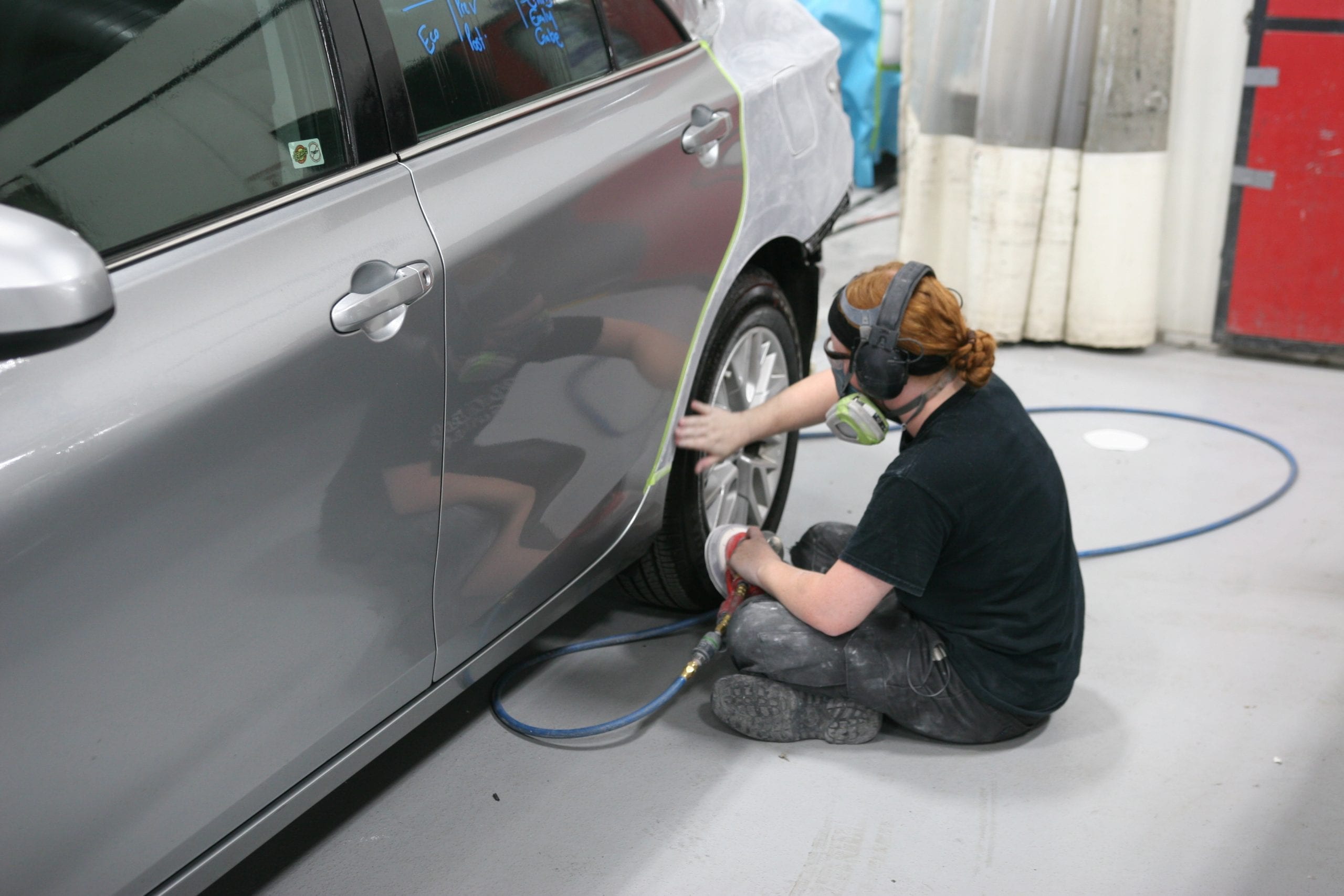 But the key here, is you need to start putting those elements in place now, because if you do, not only are you diversifying your revenue streams and creating stronger resilience in the face of future downturns, you're also positioning your shop to hit the ground running once restrictions start to lift and the virus starts to fizzle out.
I have seen many cases where during a downturn, some shops become so focused on cost-cutting that they lay-off or furlough their staff and scale back as much as possible. While that strategy can often work in the short-term, longer-term it can work out to be far more costly for the business. Our industry, like many others, is cyclical, we have busier times and we have slower times, but if you cut back too much when times are slow, it can be very difficult to re-hire staff and add resources once things pick back up again.
There have been countless stories where a business has laid-off staff during slow times and tried to bring them back when things picked up again. The trouble is, those staff members didn't feel valued when they were laid-off and even if they do come back, there is always a strong chance they could jump ship and go to a competitor. And we all know how costly it can be to replace people in this business.
---
J.R. Martino is Vice President and Managing Partner of Budds' Collision, one of the most progressive facilities of its kind in North America. He can be reached at [email protected]