As technology and connectivity become an increasingly important part of the repair process, collision repairers need to position themselves accordingly.
As we usher in a new year, we have the opportunity to sit back and consider how the business has changed; from the effects of the pandemic to strategies for continuity plans; to the increase in apps and technology in our companies, and of course, ever-evolving vehicle technology.
With the Electrical Vehicle (EV) movement gaining ground, vehicle technology and substrates are changing at an astonishing rate. The Q4 2020 Mitchell Trends Report mentioned that "Boston Consulting Group predicts that electric and plug-in hybrid (PHEV) models will account for a third of the market by 2025 and, by 2030, surpass internal combustion engines (ICE) vehicle purchases entirely."
The first steps
The shift to EV and Advanced Driver Assist Systems (ADAS) are seen as the first steps in mainstreaming Autonomous Vehicles (AVs). With that said, there are many more technological changes that will come throughout this decade. I believe that there are three areas that the automotive aftermarket will need to address to serve its clients better throughout this technological shift. The areas that I feel are of great importance are client expectations, profitability and reinvestment, and training and continuous learning.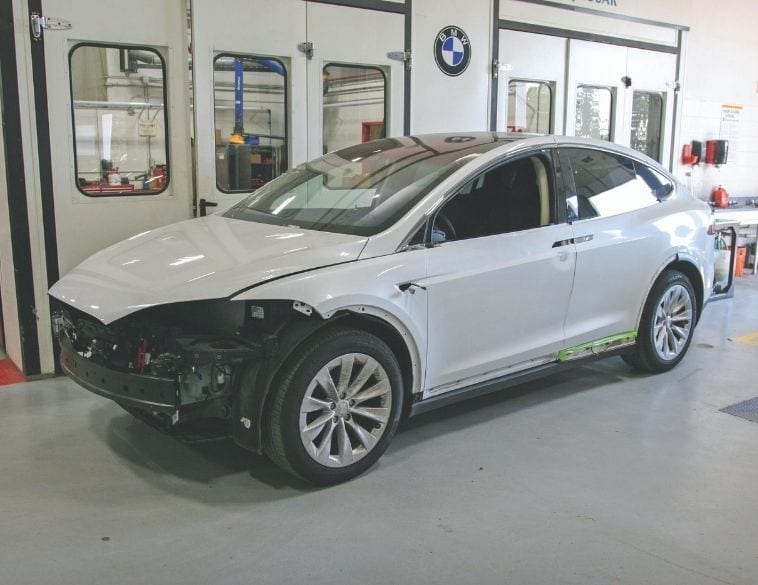 The rise in popularity of apps does not stop at smartphones and tablets; automotive manufacturers are bringing apps into our vehicles. Manufacturers like FCA (Fiat Chrysler Automobiles), Porsche, Hyundai and General Motors are offering CarPlay or Android Auto (or both) to sync with your phone. Improving lifestyle connectivity is seen as an excellent strategy in keeping consumers loyal to the brand. My family and I are grateful to have Apple CarPlay in our vehicle; to have the Waze app built into the navigation system, and I can assure you that our clients feel the same about the apps in their vehicles.
We can entertain the family on long trips with ease by using built-in WiFi to connect to Netflix or Disney+ (we used to play rock, paper, scissors…). These are great amenities to us all; however, it is about to become even more convenient. Through the addition of technology and the introduction of IoT (the Internet of things), our clients will be able to send grocery lists to a local Loblaws, order a coffee from the nearest Starbucks and activate their home security cameras from their dashboard. These functions will improve the client's experience and add more complexity to the repair and service industry.
As the manufacturers use amenities to differentiate their brands, the automotive aftermarket will need to manage aiming cameras and sensors, satellite system updates to software, system re-learning, zero-point calibrations, etc. These operations will be vital in ensuring that our client's vehicles are as convenient as possible prior to a repair or service. The execution in ensuring that all systems are synchronized or re-calibrated will be paramount in creating a fantastic client experience; needless to say, poor execution of these processes will harm your company's brand and the client's trust in the business.
Searching for value
Today's customer has made it clear that they are searching for value—from end-users requesting lower pricing (even offering to supply parts)—to business partners opening their business to the market in Performance-Based Agreements (PBAs). These examples make it clear that as an industry, we need to manage our pricing strategically so that there is the ability to extend profits to shareholders and reinvest in the tools and technology we will need for the future of the automotive service sector.
According to McKinsey and Company, vehicle technology will create a significant shift in business models by 2030. "Products, services and diagnostics will grow about three percentage points faster than wear-and-tear and crash-relevant parts. Digital-related revenues will triple to a share in sales of almost 20%."  With that said, the time to prepare our businesses is now; 2020 has urged companies to create business continuity plans for the short term; however, we now need to be focusing on business capability plans for the future. A big part of this will be ensuring that the revenue generated allows for profitability and reinvestment into tools, technology and training programs.
Training and Continuous Learning are essential in every business, particularly the automotive aftermarket. In my opinion, dedication and discipline to a structured training program can help automotive repair and service sectors overcome industry-specific issues such as: profitability, vehicle complexity, technology, and talent management.
Learning how to navigate within this technological shift doesn't have to be as daunting a task as one may think. For example, today, paint and parts manufacturers and distributors are supplying some excellent training content around aspects such as processes and procedures, the client experience and navigating OEM information in the repair process. I-CAR has also offered free on-line learning throughout the pandemic; this is an exceptional value! The point being is that additional learning materials are not far away and not very expensive at all. As service providers, we need to provide our people with the appropriate training; then have persistence in ensuring that it is completed.
Changing technology
Vehicle technology is changing quickly; tools and procedures that we may have used not long ago can become quickly obsolete today. With the EV movement catching ground, there is a chance that ICE vehicles may become history in our lifetime, which means there is a great deal for the Automotive Aftermarket to consider regarding the future. However, where there is a problem, there is a solution; in fact, I believe that the solution for all automotive repair and service businesses in the face of vehicle technology are the following:
Ensuring that you are profitable; leveraging that profitability to reinvest into the future with tools and technology, plus consistently tempering clients' expectations through frequent communication and ensuring that if you want to have the training required to be relevant, you are persistent in ensuring that it happens.
---
Domenic Prochilo is Vice President at Simplicity Car Care. You can reach him at [email protected]