CSN Collision Centres' position in the repair space is stronger than ever.
CSN was formed in 2002 and since then has expanded to encompass 200 locations in Canada and 40 locations across the U.S. with their partner brand 1Collision. As a Canadian network, CSN now stands as the leading collision network for independent collision repair facilities, providing support through marketing, insurance, and vendor relationships to enhance the repair experience for customers everywhere.
CSN continues to raise the bar, not only by recruiting market-leading collision repair centres to join the network, but also by focusing on initiatives that aim to enhance business performance and repair standards for the entire industry.
According to President & CEO, Ryan Bruno, CSN is currently focusing on three longer-term objectives from a corporate perspective:
Network expansion
Collaboration and partnership
Technology driving success
Network expansion
When it comes to expansion, CSN has continued to add locations throughout the pandemic and has a robust pipeline of new locations in existing markets that will be joining the network over the coming months. CSN has also begun expanding the banner into Quebec, and recently entered the U.S. market through its merger with 1Collision.
"We currently have 40 locations in the U.S., and we are spending a lot of time laying the groundwork to continue to grow that network, as well as expanding our insurance and OEM relationships there to support that expansion," says CSN President & CEO, Ryan Bruno.
Relating to the Quebec market, Bruno explains that in the background CSN has been working hard to make sure the right tools and systems are in place to ensure that when operators join the network the transition is seamless. "The actual process of going from an independent or a member of another banner is actually fairly smooth, given our insurance relationships and attractive fee model."
Recruiting and identifying prospects within a given market is the main responsibility of CSN Vice President of Sales, Larry French. Knowing what to look for in a prospective CSN location is something French has mastered over his 16 years with the company.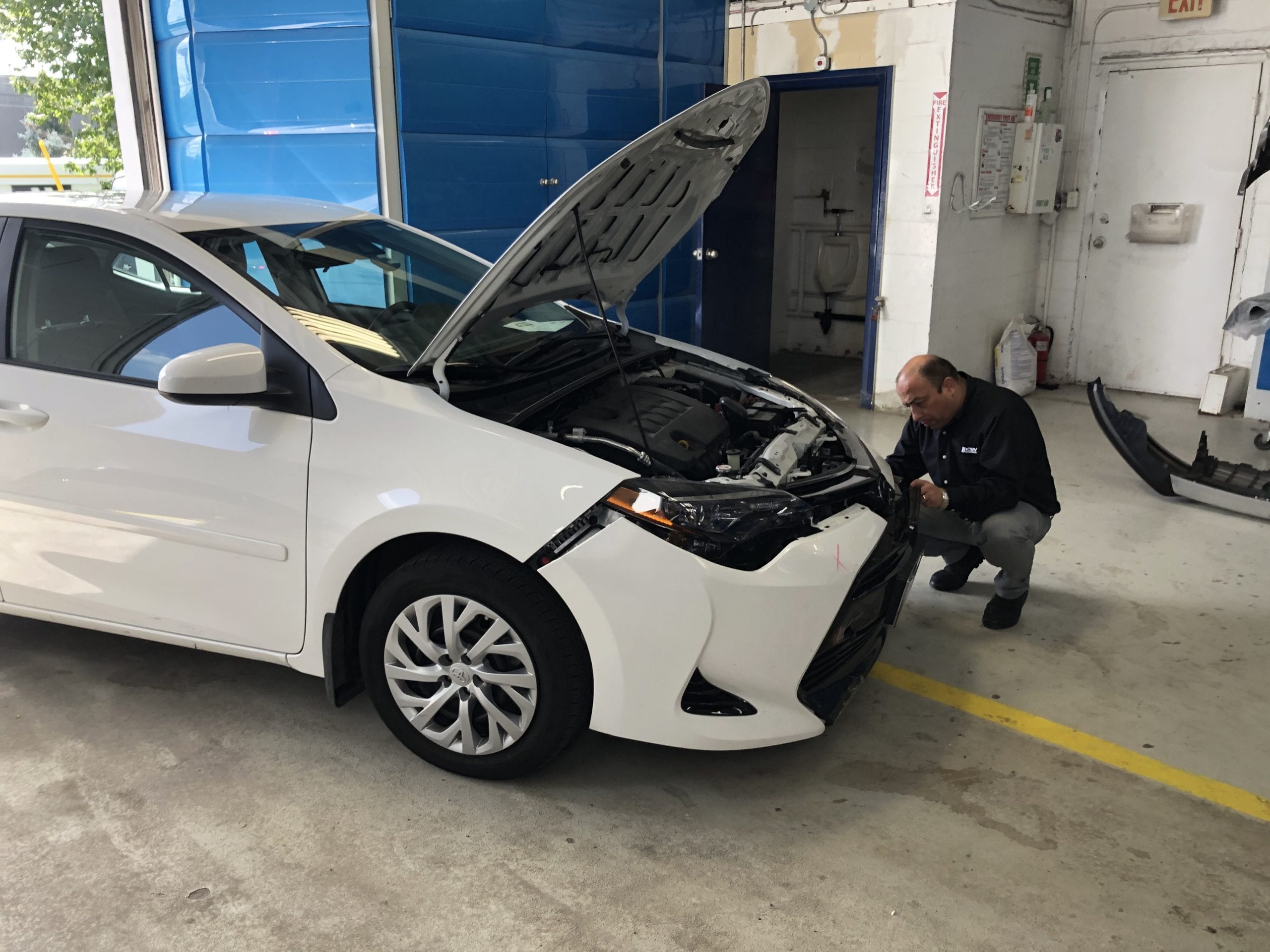 "We know that there are a ton of excellent repairers in Quebec that align with our vision of what a CSN Collision Centre should be. They have strong processes, an outstanding reputation in their community, they are highly-trained and skilled at the technical level, and they have a positive relationship with insurers and OEMs," French states.
As the industry evolves and relationships with insurers and OEMs become a necessary requirement for independent repairers to achieve success, taking advantage of strength in numbers is a strategy that makes sense for veteran collision repairers like Denis Sauve, the owner of CSN Orleans located just two hours from Montreal. "Being part of CSN makes you want to be better. So when I joined CSN in 2013 my aspirations changed. I challenge myself to be a better leader at my facility and in my community, and its working for me. My sales have grown, I have expanded to a second location—all since becoming part of CSN just a few years ago," Sauve says.
As the industry changes it can be challenging to determine what is required from training, tools, equipment, certifications, marketing, and customer service in order to keep pace with a fluid set of standards. "This is what makes CSN so valuable to even the best repairers. We have a proven solution no matter where you think you need help," French adds.
Collaboration and partnerships
Over the last decade, there has been a shift in the way vehicles are repaired due to the growing role of vehicle in the repair process, as well as increased complexity and severity, which can, if not properly communicated, lead to friction between insurers, repairers, and OEMs.
CSN believes there is a growing need for collaboration between stakeholders in the repair space, and so the network has been proactively building out relationships with OEMs with the objective of being able to convey those relationships to insurers. "We really believe it requires three parties working together—the collision centre, the insurer, and the OEM," explains Bruno.
When CSN was founded, the business model was predicated on marketing directly to insurance companies. As times changed, CSN modified that strategy to maintain their position as a preferred repairer with insurers and OEMs alike. "We have the most OEM certifications of any network in Canada, and we use that technical expertise to market our services to insurers at a competitive price point," Bruno says.
With their technical proficiency and processes already in exclusive standing, the CSN network leverages their skillset both at the repair and customer service level to maintain their referral base. "The reason our approach has been successful is because we start with the strongest operators, which are able to deliver outstanding customer service, which is ultimately what the insurer and the OEM want. So it becomes a cyclical model where we get a referral, deliver on our promise to the customer, and strengthen our relationship with the insurance company and the OEM," Bruno adds.
Technology driving success
With advances in technology and connectivity between the vehicle driver, the OEM, and insurers there is a growing opportunity for interaction between the customer and other stakeholders. This new-found connection reinforces the relationship the customer has with the insurer, the OEM and ultimately the collision repairer. "When it comes to the technology in the vehicle itself, we know that is only going to increase in complexity, which is why we are so focused on ensuring our locations are ahead of the curve on training and equipment. We know that automakers are making collision avoidance and driver assistance systems standard on almost every new model, so the need for OEM certification has never been higher. That again is a strength for CSN," Bruno explains. As telematics become more sophisticated and provide OEMs or insurers with FNOL, and provide customers with information about what their repair options are, it will be increasingly critical for repairers to have the proper training.
The pandemic has accelerated the plans of many businesses in terms of their development of corporate infrastructure to support things like remote work and telecommuting. CSN was in a solid position when the pandemic brought business to a near stand still, but that hasn't stopped them from continuing to adopt new processes to become more efficient. "It definitely made us more nimble. We have more tools in place now, and they help us to strategize, make decisions, and act much quicker than before," Bruno notes.
With a network of collision repairers facing an entirely different set of challenges than their corporate teams, the need to stay in touch and continue to add value for locations remains a priority. "They always stayed in contact with us and they made resources available at a time when the industry was at an all-time low. They were always there to help us find a solution," Denis Sauve says.
Technology is going to continue to play a pivotal role in the collision repair industry. The emergence of photobased estimating and contactless pick-up and drop-off as well as other customer-facing services aren't going anywhere after the pandemic ends. "We're in a really strong position because our locations are already established leaders in their markets. So offering photo-based estimating, sanitizing vehicles, or providing a vehicle pick-up and drop-off service is just another tool they can use to provide customers with their desired repair experience." adds Bruno. When it comes to choosing shops or partners, CSN remains as confident as ever. "We help the best repairers in their market, maximize their potential."