Leadership strategy, talent procurement and effective communication are critical during uncertain times.
Growing your collision repair business is hard enough as it is today, add regional lockdowns and an ongoing Global Pandemic, and you have yourself a real business development conundrum. No matter what the situation is, a recession, depression, or a pandemic business leadership will certainly be tested, and some exposed.
At the end of the situation, you will have collision repairers fall into one of three categories: Those who close, those who survive, and those who come out stronger. The leadership of each organization will decide by their actions, or lack thereof, which category their business falls under.
With all the challenges that are facing the collision repairs and business as we know it today. I will share with you my thoughts on four strategies that can be used to ensure collision repairers do not close, do not just survive but come out of the Global Pandemic stronger than they were before. These strategies are as follows: Talent Management, Acquisitions and Mergers, Technology and Over Communicating with your Clients.
Talent management
Talent Management is one of the top three issues facing all businesses, but never more vital in the collision repair industry than it is today. The top priority for all collision centre leadership needs to be keeping their people safe throughout these turbulent times. Ensuring that there are sanitization centres (in the office and the shop), removing all paper documents or other items that are touched often, making sure documents for customers to sign are printed as needed, or move to a full digital check-in process.
There is also a definite need to increase the amount of cleaning supplies and cleaning service to the entire location, these are some of the ways that a collision centre can build "reputational capital" with their staff and their clients.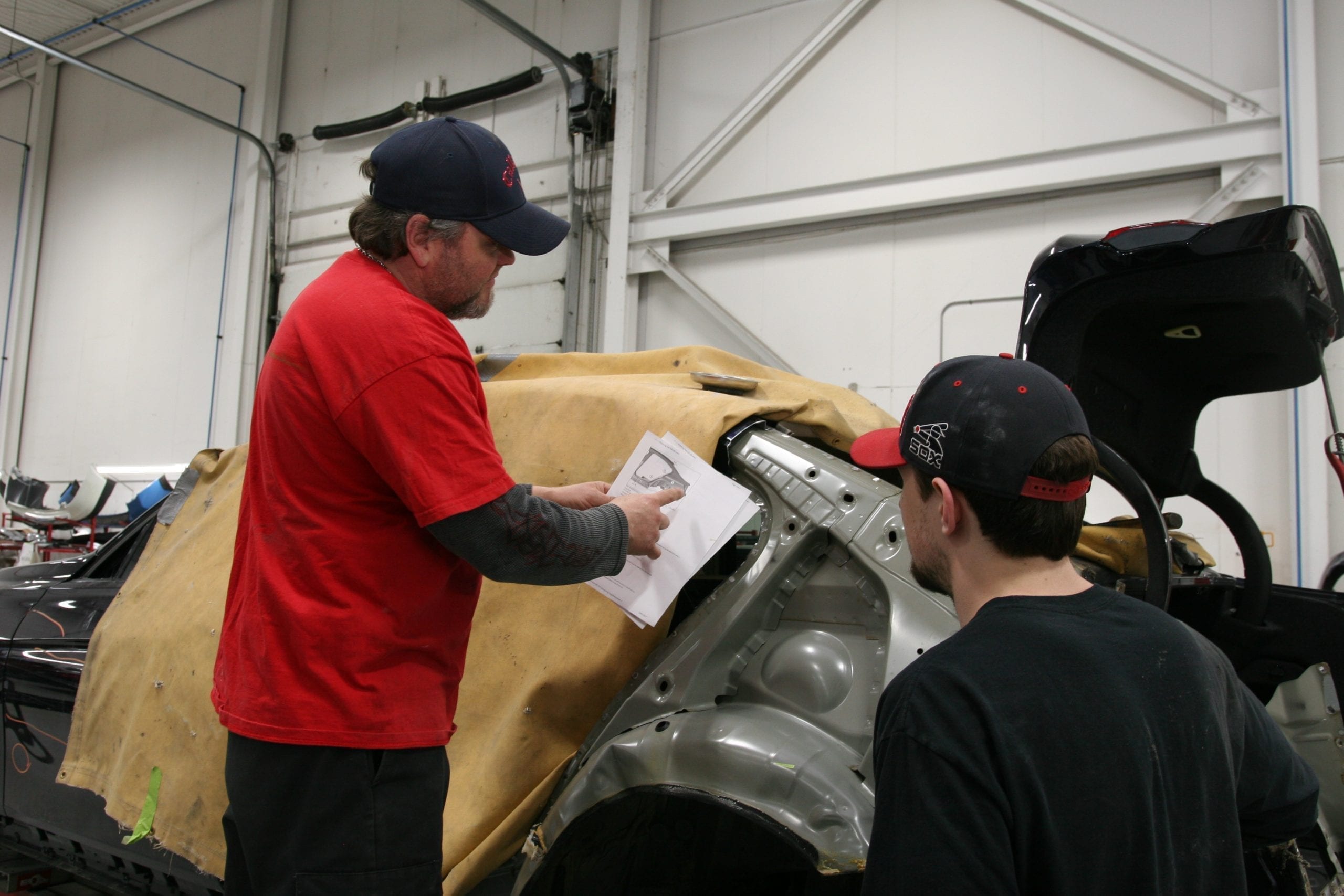 In a time where organic growth is hard to come by, there are other options to achieve the goal of revenue growth and same-store sales (SSS) and those strategies are Acquisitions and Mergers. In my opinion, either of these options should not be off the table moving into 2021. Particularly for regional Multi-Shop Operators (MSOs) and strong independents.
Many of today's collision repairers share synergies, similar account management plans, and the desire to be stronger tomorrow than they are today. I believe that the time is here for MSOs to stretch, become a little uncomfortable if need be, and use their multi-shop models to move into regions they are not currently serving. By consolidating the low-performing shops in a region, the MSO can add to their margins just by adding structure and systems to a current book of business.
As for the forward-thinking independent, there is no better time than the present to acquire additional stores. A strategy that would not take much infrastructure or additional costs to manage considering the technology that is available to collision repairers.
Advances in technology
Throughout the Global Pandemic, everyone has been forced to pivot quickly, functions that we thought could not happen outside of the four walls of our office are now happening from the comfort of our homes thanks to advances in technology.
Technology can also help collision repairs keep the Repair Orders flowing in the event of a second lockdown through the deployment of Photo-Based Estimating (PBE). Giving your clients the ability to upload photos of their vehicle in return for an estimate does a world of good. I will, however; outline the three biggest takeaways from the PBE process.
Firstly, that PBE is easy to use and furthers customer engagement in the repair process. Secondly, that the client has no need to be concerned about scheduling to come to a collision centre, and thirdly, brand recognition, considering that most providers can make PBE accessible from the collision repairer's website.
COVID-19 has done a great job of forcing all businesses to adopt technology faster than many industries would have liked to. For the collision repair industry, it is easier to interact with our clients more than ever. Automatic email updates, process updates via text message as well as surveys through as many points of the process as you would like.
Let us not forget to use a phone, to just reach out to your clients. Over-communication with your clients can never be a bad thing, we need to look no further than to the online shoe mogul "Zappos" to see what the effect of over-communicating with your clients can do for your business. A start-up shoe sales agency that went to all lengths to communicate and satisfy its clients led to a purchase by Amazon for billions of dollars.
Tested and exposed
The Global Pandemic has changed our lives, not just the collision repair space; but in terms of how we define ourselves. This is where the leadership of collision centres will be tested, and some exposed. The actions taken throughout these difficult times will be the deciding factor in whether collision centres close, survive or emerge stronger than ever before.
Those collision centres that come out of this pandemic stronger than before, will be the ones that have focused on retaining and recruiting talent, have acquired or merged with others, implemented the technology available to improve the repair process and the client experience as well as subscribing to the concept of over-communicating with their clients.
---
Domenic Prochilo is Vice President at Simplicity Car Care. You can reach him at [email protected]