Diligently dialling in your 'new normal' operating procedures now will have a huge impact on business in the colder months ahead.
When COVID-19 hit back in March, many of us weren't sure what to expect. Nothing like this had happened before and the situation continued to evolve so fast that our business plans had to evolve with it. Yet one thing that became paramount early on, was to ensure that our customers had confidence in our ability to fix their vehicles to the highest standard and take all the steps necessary to ensure a safe and hassle-free repair experience.
Explaining the process
At Budds' Collision, we've been a staple of the Oakville community for almost 40 years. We've developed a strong and loyal customer base but even so, COVID-19 required new ways to serve our clientele coming through the door.
When the lockdowns began in March, we performed a lot of curbside estimates and adopted a non-contact strategy when it came to customer relations. It was very critical at that point to explain to our customers how the process of repairing their vehicle was going to be done, from pre-sanitizing it before dismantling it, to how the vehicle was going to be moved around the shop during the repair process and how it would be delivered upon completion.
If COVID-19 has taught us anything, it is that regular, open and transparent communication is absolutely critical for any successful business or community and must remain so going forward.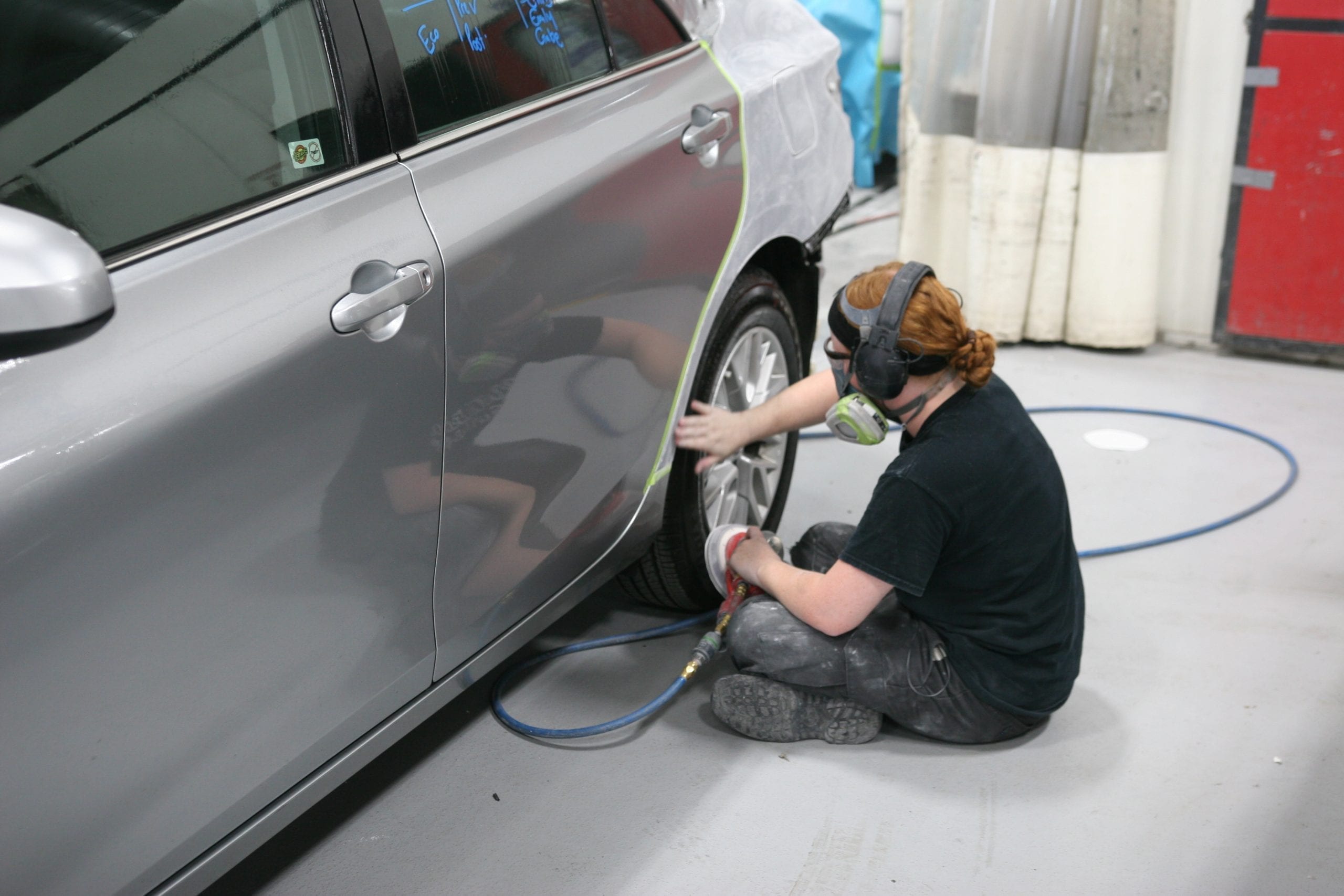 Reassurance
Since the province of Ontario gave the green light for stage 3 reopening of the economy, like many other collision shops, we've been able to open our doors to the public again. Yet with coronavirus transmission still very much a concern, having the right protocols in place, such as staff wearing masks when interacting with customers, creating designated waiting for areas for clients and placing shields in front of administrative desks—all help to reassure people on both sides that the shop is taking every precaution necessary to keep both its customers and its staff safe at all times.
From our perspective, these safety measures, which customers can clearly see when they enter the building have helped grow business and revenue, with more clients feeling comfortable and reassured about trusting us with repairing their vehicle, even if they might not have considered it during the early stages of the pandemic.
Now is the perfect time
Yet things will continue to evolve and so will COVID-19. And while the good weather is still with us, now is the perfect time to get your COVID protocols really dialled in, from photo-based, contactless estimates, to designated waiting areas, sanitization practices, PPE for staff and physical distancing measures.
Winter is coming and when the weather turns colder and people migrate indoors, it can be much more difficult to enforce those safety and social distancing measures if you haven't dialled them in beforehand. So, take the opportunity to do it now.
Because later in the year, when the snow begins to fly and the number of vehicles coming to your front door increases, not only will you be thankful that your shop is fully prepared to deal with any challenges that lie ahead (including a possible second wave of the virus), so will your customers and key stakeholders.