These days, a flashy set of wheels isn't just for high end cars.
"You'll see nice rims even on a Honda CRV or a Toyota RAV4," notes Sterling Arndt, Chief Operating Officer at OK Tire. "Finishes are more individual."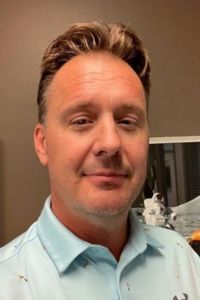 Some consumers can opt for a custom made rim. "One of our suppliers has a CNC computerized lathe to make a wheel, for those willing to pay," Arndt adds. The price? Around $1,500 to $2,000 a wheel.
These custom wheels are more for a Ferrari or a Porsche. According to Arndt, the biggest market is for lifted trucks, like pick-ups, with SUVs and CUVs adding to the mix. He believes the overall size has plateaued. "There was a big push to go bigger and bigger, but I think we've reached that critical mass," he says. "The oversize wheels like 22-inch and 24-inch have reached a peak."
It's a way to make your vehicle unique, to make it stand out in a crowd of lookalike models. That's especially true in these days of low inventory and high vehicle prices. "It's a good incentive for people to spruce up their existing car," explains Arndt.
Flow forged wheel
For custom wheels, 99 percent of the time, the material will be aluminum. For cast wheels, the aluminum is melted, poured in a form, and it comes out in a shape. Forged wheels are literally pressed into their shape, and are very expensive. Now there's the flow forged wheel, a hybrid of the two. It can make higher end wheels at a better price. "The market has seen the potential for more individual, higher end wheels but not at the very high price point," describes Arndt. "If they can be in the middle, that's where the big growth is going to be."
Many people will buy a new set of wheels right away, when they buy a new vehicle. That's also when they may buy a second set of wheels for winter. Arndt estimates about half of those will buy black steel wheels for winter. "If it's just a utilitarian vehicle with black steel wheels, you don't have to worry about the finish with salt and rocks and gravel on the road," he claims.
The exception is Tesla. "Steel wheels on a Tesla are pretty much unheard of," says Arndt, who drives a Tesla himself, in addition to a pick-up truck. The Tesla wheels are made a little stronger to deal with the additional torque and weight. These are available from both the OEM and the aftermarket.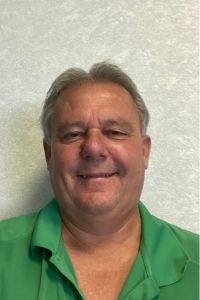 Right now, Greg Lawrence is seeing a high demand for winter wheels. The general manager of Active Green + Ross says about three quarters of his customers are opting for the standard black steel wheel, because they don't want to invest in anything too fancy for the snowy winter season.
Direct fit vs multi-fit
But even these plain black wheels have gone up in price since COVID. Since most wheels are 16 inches and up, the price range is about $60 to $70, depending on the size. "An alloy wheel would be close to $100, and could go up to several hundred, depending on how fancy you want to go," reports Lawrence.
There are two different kinds of steel wheels—the direct fit, which fits directly over the hub of the vehicle perfectly. Another option is the multi-fit, which would fit on several different vehicles. The drawback of the multi-fit is that it may not be perfect lined up to that vehicle.
The wheel has to be put on using four or five wheel studs instead of the hub. "There is a slight opportunity that it could get installed where it's not perfectly centred, which results in a vibration and the whole job needs to be redone," explains Lawrence. Most consumers have done their homework and can see the difference. "Our store prefers to sell the direct fit, just to eliminate that potential."
Lawrence also has strong opinions on locking wheel nuts. "The first thing I do whenever my family or friends buy a car is take those locking wheel nuts off," he says. "If somebody wants your wheels, they're going to take your car."
The problem with locking wheel nuts is that the actual nut itself is like hardened steel. But the wrench or locking key that is used to remove it is often inferior and made of aluminum. "It's fine for the first couple of years, but then the key will start to wear, and break," observes Lawrence. "We see it all the time. And the customer has to either buy another at the dealer or we have to find another means to take the nuts off, which is a big expense."
Price points
Macpek RSSW Wheels launched their own line of alloy wheels in 2015 and haven't looked back. "We've seen substantial growth on alloy wheels," says Médéric Léonard, General Manager at Macpek RSSW Wheels. "Since the pandemic, there's been a great deal of interest in alloy wheels."
Due to the increased cost of freight during the pandemic, the price of steel wheels increased a fair bit, leading customers to consider alloys. "The price gap between steel wheels and alloys narrowed to a point where people became more inclined to spend a little extra to get alloy wheels," notes Léonard.
He believes that consumers are more interested in the look of their car as well. "People don't want to jeapordize the look of their car, even in the winter season.."
That's true for all cars, which often come with a variety of trim lines. "Our brand position in the market is right in the middle," explains Léonard. There's a very broad gap between the top and entry level, with some consumers paying as much as $4,000 for a set of alloys. "Most people don't want to pay this much, but they still want their car to look good."
Will the trend continue? The costs of bringing in containers of wheels has decreased, so pricing has gone down. In current economic times, inflation is hitting hard. Will consumers keep buying new cars, buying aftermarket wheels and accessories in an uncertain economic environment?
Although no one has a crystal ball, Léonard points to the fact that new car sales are healthier compared to last year. "For the past 10 months, in the new car sales market we've been beating last year's sales which is encouraging for the industry," he says. "Aftermarket sales follow new car sales. Still, it's tough to predict."