A number of different factors are contributing to current issues in the wheel and rim business.
As global shortages and supply chain issues continue to plague the auto industry, consumers have had to wait for new vehicles. Those who are not willing to wait are shifting their focus to used vehicles, resulting in an increase of about 30 percent of sales in Canada's used car market between 2020 and 2021.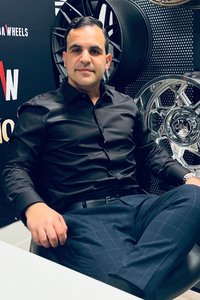 "Wheels are an essential part of a motor vehicle," explains Saleh Taebi, Founder and CEO, CanadaWheels. "Our prediction is that the dema nd for rims is there, and it's increasing for both rims and tires."
Taebi cites Global Newswire as estimating the global automotive wheel market will be worth about $41.4 million in 2022, and up to $54.3 billion by 2028.
"As long as cars get sold new or used, people need tires every three to four years," he claims. It's particularly essential in Canada, where consumers need two packages one for summer, and one for winter.
Bolt patterns
The number of available sizes and models of tires is also impacting the market. "A car is produced with different tire sizes at the OEM level," notes Taebi. "For someone with knowledge, you can get a better deal in an alternative size."
Then, there are also new types of tires, such as fuel-efficient tires or run-flat tires. "It's part of a marketing strategy, more sizes being introduced and more categories," explains Taebi.
Car manufacturers are adding costs, such as different bolt patterns. Historically, BMW rims were all 5 x 120 – but Taebi claims that within the same manufacturer, there are different bolt patterns. "The BMW i8 has a different bolt pattern from other BMWs, from the i3, and that's where it's forcing aftermarket manufacturers to produce so much variety," reports Taebi. And then, all the different cars have different tire sizes.
As an online retailer, Taebi works with all the rim and tire manufacturers, and sync in real-time. "We have over two million unique products on our website," he describes. "Not only rims and tires, but also auto parts." So to maintain up to date options, with accurate descriptions and images, it can get challenging. "It's not making anybody's life easy, but we're adapting to it."
Taebi's site syncs in real time to over 200 warehouses across Canada. At this time of year, the stock of rims and tires can change significantly. "All these new models come in and we have to create them on our website, update the fitments," says Taebi. "We're constantly keeping up with everything."
Prices
Like so many other industries, supply chain issues are impacting prices. "We've seen the cost of wheels increase significantly this part year, largely driven by supply chain issues—from availability to the price of raw materials and shipping costs," remarks Yves Richard, Senior Director, products and pricing for Fountain Tire.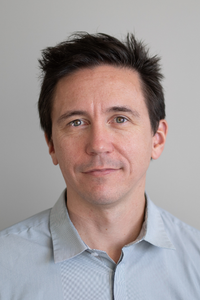 To mitigate availability due to supply chain delays, Fountain Tire forecasts supply far in advance. "We do this hand-in-hand with our supplier partners to ensure they can help keep up with anticipated demand for the season," notes Richard.
However, forecasting plays less of a role than partnering with suppliers to ensure availability of supply. "Wheels are typically purchased by each store directly from our suppliers," says Richard. That's particularly true when it comes to specialty wheels. "Those manufacturer partnerships are key to ensuring we have access to their inventory of specialty products when we need them."
There's certainly been an increase of appointment booking at FountainTire.com, where consumers can select tires and wheels at the time of booking. However, products are not sold online. "We believe it's important that customers visit a Fountain Tire store to ensure the selections they've made are appropriate for their vehicle, and to ensure their wheels and tires are installed properly and safely," explains Richard. "Some customers still prefer to come into the store to see what they're buying, and we're always happy to accommodate that."
Sizing
Charlyne Ratté, Vice President and Co-Owner of Point S Pneus Ratté, agrees that the main challenge facing the industry is the availability of certain products. "With the global situation, some suppliers are experiencing delays in deliveries that may prevent us from offering all the products we normally would," she describes.
Another factor is the high demand for certain niche products. For example, Tesla has a unique design and not all makers currently offer compatible products.
That's why consumers are experiencing problems finding certain winter tires, especially on the high end of currently available sizes. Some 20 to 21-inch tires are hard to find, and some consumers are looking to downsize from a 21-inch tire to a 19-inch tire. "This could be possible on paper, but sometimes, it's not recommended as it will affect the car's handling—or could not be done due to some braking or suspension components," explains Ratté.
Service advisors can help consumers determine their car's wheel requirements, and ensure that they purchase the right size ratio. Otherwise, going too big or too small can alter speedometers and even damage transmissions and all-wheel drive systems.
As more electric vehicles come on the market, the EV category continues to develop. "It will be a major aspect of the tire and wheel business," says Ratté. "This sector is exploding right now, and manufacturers are developing specific products. This will be the next big thing in the market."
E-commerce
E-commerce has been on the rise, as consumers buy wheels online and insist on a quality product. However, these online shoppers need to consider fitment as well as the look of a wheel. "It's important to have qualified people to answer questions and give the right advice, to ensure that every buyer is satisfied, and the wheels fit their car."
At Pneus Ratté, the website has been developed to help consumers make their choice based on the vehicle they own, in order to sell the right product to the right person. "A good search engine can help our customers buy a specific set of wheels with the desired tires online, and ask for them to be mounted and balanced," claims Ratté. That includes mounting and balancing, as well as TPMS. "We always double-check to ensure the combo purchased online will fit the vehicle and schedule the appointment to install everything on the car."