GT Radial invited over twenty Quebec-based customers, distributors and wholesalers to the launch of their new  WINTERPRO 2 and ICEPRO 3 tires.
The participants enjoyed typical Quebec January winter weather conditions as they descended on Mirabel's I-CAR racing circuit to get a better understanding of the full potential of these tires in the winter conditions for which they were designed.
A specially groomed section of the circuit consisting of mechanically crushed ice and multiple hairpin turns, served to demonstrate the exceptional grip and handling characteristics of these new Giti Radial offerings on snow and ice.
GT Radial North America
Designed and manufactured for the North-American market, the new lines of Ice Pro 3 and Winter Pro 2 tires symbolize GT Radial's growing presence on this Continent, which follows on the heels of the launch of their new production facility in October 2017 down in South Carolina.
"Quebec is our biggest winter-tire market , the launch of these new tire lines is a major milestone for GT Tire, as the ICEPRO 3 and WINTERPRO 2 have been upgraded for the first time since their original launch eight years ago," explains Giti Tire Canada Director of Sales and Marketing, Lou Monico.
"We took note of the main customer comments and suggestions, before proceeding with important upgrades to both tire lines, with special focus on traction in icy conditions as well as noise reduction," he added.
Ice Pro 3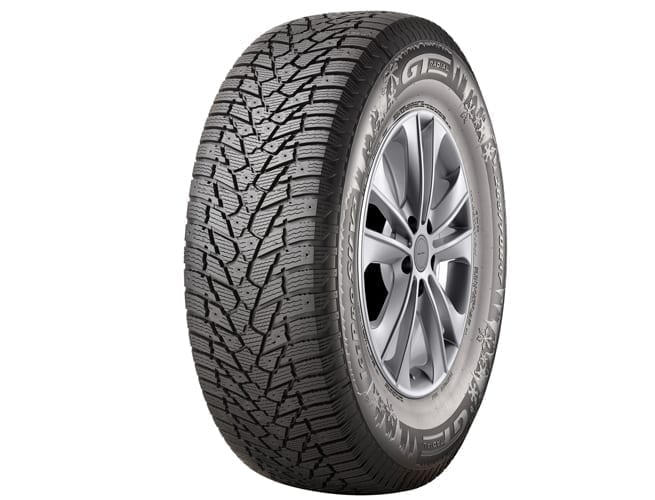 The studded ICEPRO 3 is GT Radial's leading Quebec line, while the ICEPRO 3 SUV offers maximum grip and traction in deep snow, with reduced road noise.
The wide grooves of its tread design help evacuate wet snow and ice. In comparison to its predecessor, with the addition of studs, it allows maximum traction and shorter braking distances on ice.
With an available maximum 140 stud pin holes, the ICEPRO 3 is available in 22 fitments from 14 to 17 inches, while the ICEPRO 3 is available in 8 sizes from 16 to 18 inches.
Winter Pro 2
The WINTERPRO 2 is constructed with a new tread compound and larger contact patch designed to improve grip, road handling and control. The silica and nanoscopic carbon black improves braking performance and handling on icy, snowy and wet road surfaces. It is proposed in 39 fitments from 13 to 17 inches.
Here are some of the highlights of the winter day at Mirabel's I-CAR circuit.