If I look at what the Quebec Division of AIA Canada has achieved over the past year, I can only rejoice at what we can achieve when we work together to advance common causes.
The year 2023 will have been marked by a number of important events. In fact, we ended 2022 by reinstating the Grand Forum, a major industry event that had to be put on hold because of the pandemic.
This opportunity to get together, network and share information important to the development of our business will be repeated in 2024, in January.
The Quebec Division of AIA Canada has continued its charm campaign in vocational training centres to introduce the next generation to the multitude of career opportunities in the automotive aftermarket. Next year, we will be stepping up our efforts in this area by visiting twelve vocational schools. I'd also like to highlight the individual efforts that are multiplying as workshops open their doors, in collaboration with their local training centre, to invite students to discover, from the inside, the possibilities of our industry.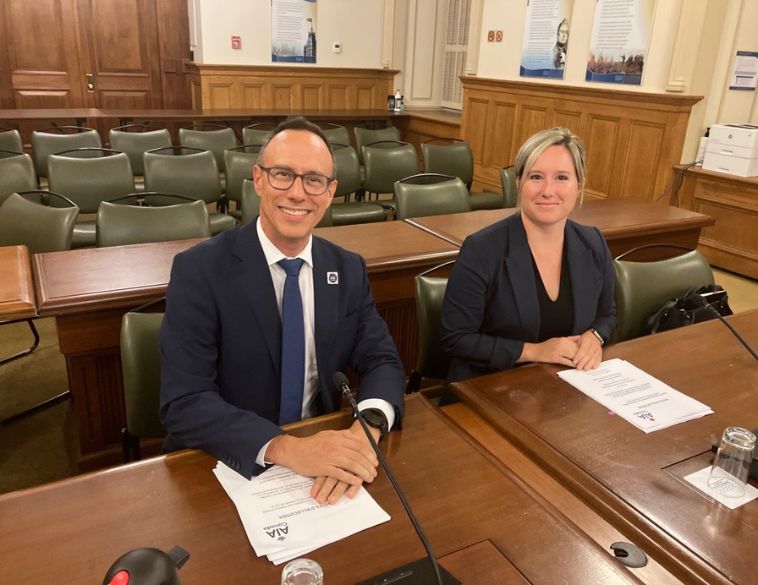 Right to Repair
Without a doubt, the highlight of 2023 was the unanimous adoption by the members of the Quebec National Assembly of Bill 29 on 5 October, which marks a historic advance in the right to car repairs. This is the culmination of a collective effort lasting over eight years, involving an army of industry volunteers and the entire AIA Canada team in support of our division.
With this law, Quebec has become a forerunner in Canada in terms of legislation aimed at guaranteeing consumers the right to have their cars repaired in the workshop of their choice. We very much hope that it will inspire other provinces, and especially Ottawa, to follow suit and ensure that consumers can freely choose the workshop where they want to have their vehicles serviced and repaired.
The coming year will be important in establishing the regulations that will govern this law. We will obviously be on the front line to ensure that our industry, which employs more than 100,000 people in Quebec, is represented.
This announcement represents a wonderful opportunity for our businesses and strengthens their aspirations for long-term success.
This inspiring and collective success is a perfect illustration of the importance of an association like AIA Canada. Here we have a group of stakeholders from a key sector of our economy who have put aside their commercial rivalries to form a united front in defence of their interests and, by extension, those of Canadian consumers.
I'm proud of the work done by our division and the unwavering commitment of our members, and I look to the future with optimistic determination in the light of our collective successes.