Preventative maintenance can represent a win-win for the service centre and customer provided it's done right.
Times are tough. High inflation and high-interest rates are taking a bite out of everything. As a result, consumers are scaling back purchases, making it harder for many businesses to generate solid margins.
In the automotive service repair sector, such economic conditions can have major ramifications long term, especially if motorists try to skimp on vehicle maintenance, in the false belief it will save them money. History has shown time and again, that service providers that don't educate customers on the benefits of preventative maintenance often become breakdown shops—relying on infrequent business that largely consists of angry customers whose vehicles require major repairs—a model that's very difficult to sustain long-term.
Clear and concise
Rob Ingram, who owns and operates Eldon Ingram NAPA AUTOPRO in Stratford, Ont., says that the key to being successful when it comes to long-term customer retention is having a robust preventative maintenance strategy, and doing so requires being a clear, concise communicator.
"Before anything else, you have to be an effective communicator," says Ingram. "It doesn't matter what the shop does, if the person sitting at the counter cannot communicate properly, you're going to have countless problems, no matter how good the work is that the technicians perform." Additionally, Ingram says that having solid systems and procedures is also essential. "You have to have rules in place and systems and procedures for implementing them," Ingram explains. This way, the technicians follow these rules, and the information gets relayed to the service advisor who then follows up with the customer.
Another key consideration is always ensuring the customer is in control of their money. "It's imperative the customer receives the right information so they can make an educated decision," says Ingram. Furthermore, it's important to effectively communicate to the customer what their vehicle needs right now from a maintenance standpoint and what it will need a few weeks or months down the road. "The ultimate aim is to make the vehicle last longer, avoid costly breakdowns and make the customer's dollars go further."
Tailored to each customer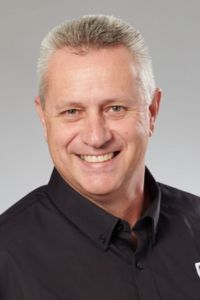 At Bumper to Bumper, Training Specialist Billy Thomas concurs, noting that service providers also need to develop maintenance/service schedules that are tailored to individual customers. "The shop needs to be aware of a range of factors, including the type of vehicle, how it's used and any particular concerns or requirements the customer may have."
Furthermore, a regular vehicle inspection process is critical to making that work. This needs to be comprehensive, says Thomas, including everything from the engine, transmission and other driveline components to brakes, tires and suspension. By identifying potential issues in any of these areas, the technician and the service centre can establish the overall condition of the vehicle and make recommendations as to what needs servicing and/or replacing and when. "Preventative parts replacement should be included with this schedule—ensuring worn or aging parts are replaced before they fail. These include items such as timing belts, hoses, and spark plugs, to prevent more extensive and costly damage," explains Thomas.
A trend that's become more prevalent over the last 15 years, has been the growth in extended maintenance intervals, particularly as it relates to services such as oil changes. Thomas acknowledges that while this can be a viable approach for some vehicle owners, especially those with newer vehicles—provided it's done with caution and under the guidance of the manufacturer's recommendations—there are still things to consider, such as the balance between cost savings and the potential risk such as premature engine wear that can lead to costly repairs.
Driving style and frequency
At Shell Global Solutions, Lubrication Scientist and Technology Specialist Sean Nguyen, says a key consideration when it comes to lubricant servicing and replacement largely hinges on how the vehicle is driven and how frequently, the climate conditions it's being driven in, as well as the type of lubricant that's being used. He notes that while high-quality lubricants cost more upfront, the benefit is better engine operation, protection from wear, and often other factors such as improved fuel economy. The key is getting the customer to understand these benefits and while they might pay more upfront, in the long term, the cost savings far outweigh the initial investment. And in today's environment, where things cost more and new vehicles still aren't widely available, the incentive for consumers to hold onto their existing vehicle for longer has arguably, never been greater.
The time is right
With winter almost upon us, now is the time for service providers to plan maintenance schedules with their customers for 2024 and pre-book appointments. As Rob Ingram explains, the busy fall and spring tire season is not the best time to be putting these plans in place since corners may be cut and requirements overlooked, since the service centre is prioritizing current service work over future appointments. Nonetheless, if a shop is able to strategically plan with their clients throughout the year, noting what maintenance needs to be performed and when, it sets the precedent for trust and transparency, as well as consistent revenue and profitability for the shop.
"The service centre must be 100% transparent with their customers," explains Billy Thomas, meaning they should perform recommended inspections and sell only what is needed to the customer. "I believe that with the tools we have, such as digital vehicle inspections (DVI), every shop should be using them to explain and show the customer what condition their vehicle is in. This creates trust and transparency, and it gives the customer an opportunity to accept the repairs directly from their phone, tablet, or computer. Of course, the quality of work is very important as is a fair price charged for that work," says Thomas. Given the current economic environment, we couldn't agree more.