With so many possible subjects for this column, I had a hard time deciding which one to focus on.
On my return from a wonderful visit to the Montreal Electric Vehicle Show (MEVS), I chose to talk about a Kia that visited our workshop for a repair a few weeks ago.
Let's move on to the details of the vehicle. The vehicle in question, a 2019 Kia Niro EV, has 280,000 km. Yes, 280,000 km! The customer complains that recharging is increasingly unstable and unpredictable.
The vehicle may not recharge overnight. An electrician confirms that the installation at home is in good condition. This is where we are called in to find the cause of the problem.
To avoid having to make several appointments for the diagnosis, I ask the customer if he can bring his charging station with him, so that I can take all the components used for at charging home with me. It's a portable terminal, so no problem bringing it to me.
Detailed codes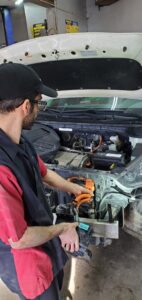 At the appointment, the first step was, as usual, to read any fault codes the vehicle might have in its memory.
One code caught my eye: C182C EVSE Failure. Quite a vague code title.
In Kia's charter, the description tells us that there is a communication problem between the vehicle (which is done by the Charge Control Module located inside the dashboard!) and the EVSE (Electric Vehicle Supply Equipment).
I'll spare you the trouble of reading the charter, the problems it will bring you, and the headaches it may cause, by giving you a little trick that will save you all that.
All it takes is a tool we're using more and more in our workshop: a thermal imaging camera.
Parts that wear out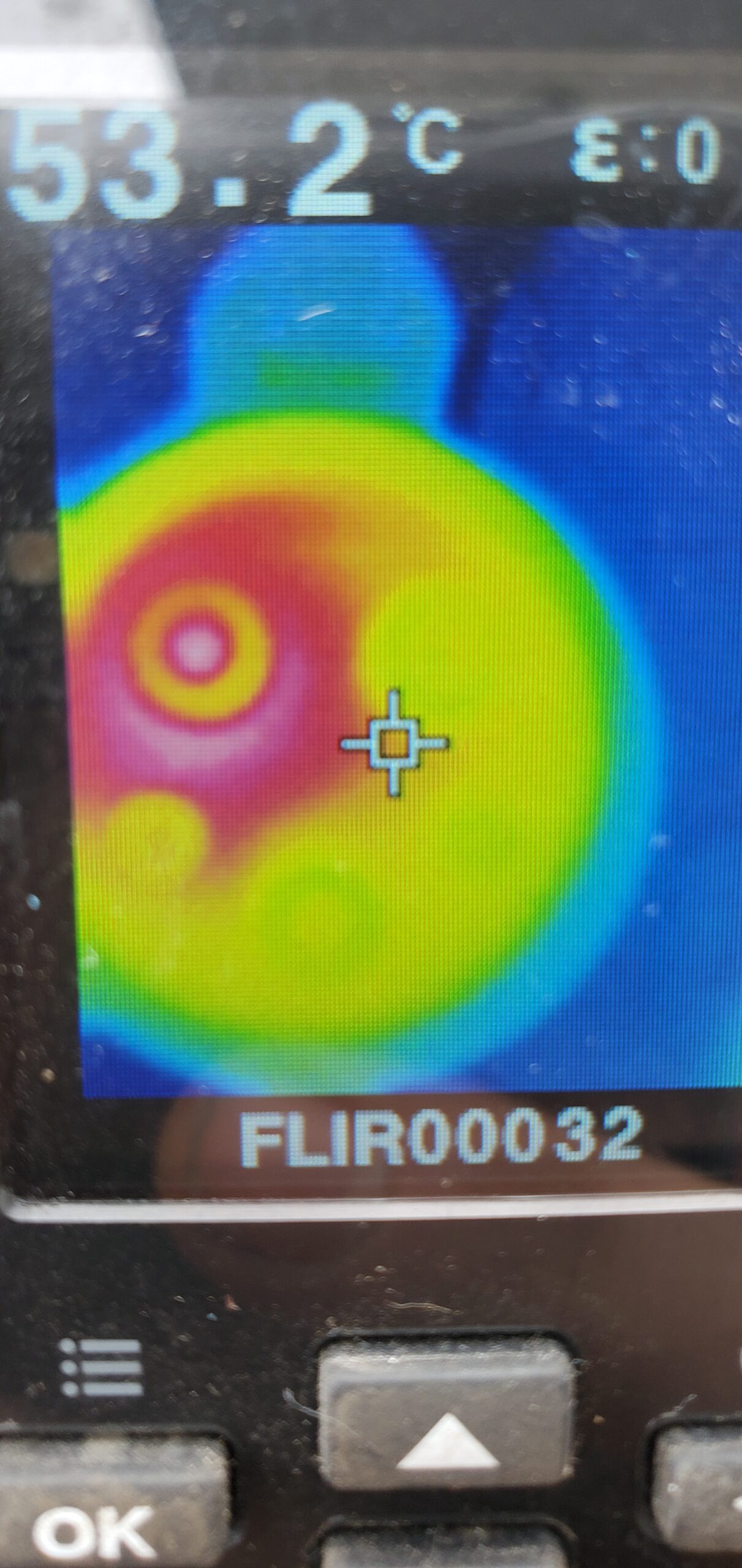 The Niro showed no charging problems during our diagnosis. This is where I decide to let the customer's terminal charge for two hours, and then inspect it with the thermal camera. BINGO! The charging port is a glaring problem.
A bad contact on one of the terminals in the charging port leads us to conclude that, with 280,000 km on the odometer, the charging port has worn out, and a replacement of it in addition to the terminal gun is the solution.
Once the refill port and pistol had been replaced, the customer was able to take his beautiful Niro home, ready to receive full refills without a hitch.
I'd like to end this article with a question. During our visit to MEVS, several EV repair and maintenance training centres were present.
Do you know the most common question they received from the public? Who else but dealers can repair and maintain their EVs?
With the EV craze that we saw once again at the show, are you going to be one of those people who can say yes, I can service or repair your EV to the next person who walks into your yard? Good thinking!