Looking at the opportunities available via the aftermarket 
One of the most critical aspects of reliable vehicle operation is a properly functioning cooling system. Yet, in today's vehicles, there is more propensity than ever for parts to fail. Regular heat/cooling cycles of the engine and transmission, combined with the extreme temperatures much of Canada experiences can, along with salt and brine on winter roads wreak havoc on engine and transmission components. Additionally, as Andrew Connor, Director, Canadian Market Sales at Dorman Products, explains, with OEMs being pushed toward higher fuel economy targets, smaller displacement, higher output engines and cramped under-hood compartments, place additional strain on cooling system operation, increasing the risk of component failure.
More plastic components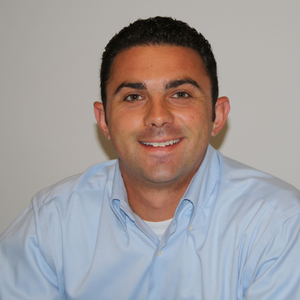 There are also other considerations, such as saving cost, weight and manufacturing/servicing efficiency. As a result, we've seen more and more OEMs adopt items such as plastic flanges and quick-connect fittings for cooling systems, as well as thermostats with plastic housings. According to David Hirschhorn, REIN Brand Director, CRP Automotive, the trouble with these plastic components, is that repeated heat cycling/cooling, causes them to become brittle and crack and the O-ring seals on them tend to fail at earlier intervals than heavier-duty metal and traditional fittings seen on older vehicles. Additionally, the march toward efficiency has also resulted in more electronic control of cooling system operation, such as electrically driven water pumps and electronically controlled thermostats. "As with most technological advancements, these improvements in efficiency and performance increase the chance of a failure or need for a higher level of service," Hirschhorn explains. 
Another aspect to consider in modern vehicles is the use of incorrect coolant. As Jay Buckley, Director of Product Development, North American Aftermarket for Dayco notes—using the wrong antifreeze can also result in part failures. "For example," he says, "if you put traditional silicate coolant in a modern vehicle that requires an OAT or HOAT type coolant, the silicates will eat the water pump seals quickly. This has really become an issue with many cars that have an electric water pump, used either as a supplementary pump or as the main cooling pump."
Buckley says he's also seen water pump failures in some vehicles that use a plastic impeller mounted on a steel shaft.
Significant opportunity
While these issues are frustrating and potentially costly for motorists, they also represent an opportunity for the automotive aftermarket, particularly in today's economic environment where replacement vehicles, whether new or used, are expensive to purchase and many consumers are looking to keep their existing car/truck for longer. 
 Aftermarket manufacturers often have an advantage in that they can design heavier-duty replacement parts that are not subject to the same cost and regulatory rules as OE-supplied components. At Dayco, Jay Buckley points to water pumps designed with stainless steel impellers to improve both longevity and reliability. Others include using Ethylene Propylene Diene Monomer (EPDM) in rubber hoses for added durability, as well as increasing the number of serpentine belt kits available. "We know replacing the whole system helps ensure that the drive system for the water pump operates at the correct engine speed it was designed for," Buckley says. Additionally, by offering a complete kit, the technician can ensure that the entire water pump system can be repaired back to factory specs, eliminating any potential weak links.
At Dorman Products, Derek Suen, Manager, New Product Development Team, notes that the ability to research where failures are happening and come up with solutions can make a big difference. A good example is the plastic coolant reservoirs found under the hood of most vehicles today. "Typically, over time, these crack at the seams due to thermal cycling," he explains. Dorman has used this as an opportunity to re-engineer the factory product, using a material called styrene-isoprene-styrene (SIS)—a thermoplastic elastomer that adds flexibility, enabling the reservoir to expand and contract to reduce the risk of it cracking at seams and causing fluid leakage. 
Ultimately, reliable cooling system operation comes down to service providers offering their customers a sound preventative maintenance strategy by educating their customers on how the system operates, how failures can occur and which parts to replace and when to replace them.
By taking these steps," explains REIN's David Hirschhorn, "the service provider can help the vehicle owner develop a level of understanding with regard to the system, the importance of maintenance, and the costs of properly fixing it, as well as helping them budget for repairs"—an important consideration in today's economic environment.