Should technicians or service centres be the ones ultimately responsible for acquisition?
As vehicles have evolved and become significantly more complex over the last few decades, not only has it raised the bar in terms of skills and expertise required to service and repair them but also the types of tools technicians use in performing that work.
Traditionally, most technicians were responsible for their own tools, slowly building a valuable arsenal to help them in the service bays. With the growing need for diagnostics and other special requirements, the cost of some tools has skyrocketed, making the concept of technicians acquiring their own tools not as practical as it once was.
Determining responsibility
The question is, in the modern shop environment, who should be responsible for tool acquisition and storage and what impact does that have on the businesses?
According to Chris Besemer, a certified technician who owns and operates CG Motorsports; an independent BMW specialty service centre in Richmond, B.C., the answer is, it depends. 
"In our shop, each technician has a sense of pride in what they do," Besemer explains. "It's more than just a job to them. Every technician I know [and I include myself among them] takes pride in the brand and type of tools we own. It really is an investment in our future."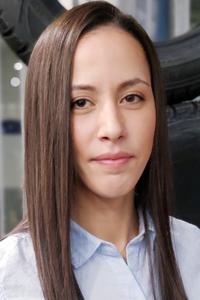 Tamara Ghosn, at Roy Rump & Sons Tire & Auto Centre in Ottawa, Ont., trained as a technician and now serves as service manager for the business. She says that in a perfect world, it would be great for service centres to provide all the tools their technicians require to perform repairs properly. The reality is; however, that such a situation just isn't practical. "I don't think it's reasonable to expect independent service providers like ours to provide all the tools," she says, but by the same token, Ghosn notes that the shop environment is changing so rapidly, it's often hard to make a clear-cut decision on who should be responsible for what when it comes to tool acquisition.
Chris Besemer says the important thing to remember, even as vehicle technology continues to evolve is to be prepared and stay ahead of the curve. On the tool side, this means looking at what's coming into your service bays and making the necessary investments in tools and equipment to repair those vehicles. He notes that in most cases, highly specialized and expensive tools tend to be acquired by the shop and shared among technicians. It's a strategy that Rob Ingram, at Eldon Ingram NAPA Auto Pro in Stratford, Ont., has followed, particularly when it comes to diagnostic equipment, something he's taken a vested interest in for more than a decade, as well as ensuring his technicians are properly trained to ensure they can get the most out of the tools at their disposal.
More diagnostic time
Back a Roy Rump & Sons, Tamara Ghosn concurs but does note that often, technicians at independent service centres, don't tend to get too involved when it comes to bigger-ticket tool purchases or highly specialized equipment. She does note, however, that given how electrified vehicles are becoming, there is less wrench time and more diagnostic time taking place in service bays today. She also notes that sometimes, this causes a bit of a disconnection between the shop owners and the technicians actually performing the work. 
"Many owners started off as technicians but were performing that work in a completely different era," says Ghosn. "The majority of owners I'd say, don't really wrench anymore, which can sometimes make it hard to decide what tools to purchase and which ones are not needed." She sees big benefits in younger technicians working and communicating with more senior staff and management in the shop to determine which tool purchases are needed and why.
Given the shortage of skilled labour many industries are facing right now, including the aftermarket, when service technicians leave to go somewhere else can have a huge impact, particularly on smaller independent service providers. "It can be very hard, not only in terms of losing somebody who is highly skilled but also access to tools, particularly if those technicians have highly specialized hand tools," Ghosn explains.
Silver lining
On the flip side, however, losing a technician and their tools can have a silver lining. Chris Besemer notes that while technicians leaving the shop is part and parcel of running such a business, their departure can also provide opportunities for other technicians to shine. 
"We've had situations where we lost a really good diagnostic technician, but by doing so were able to recognize just how capable and skilled our existing diagnostic technicians were because now, they are performing the work we previously gave to our now departed "top performer," he says.
Regarding tools and specialization, Besemer says he's finding that more and more of the younger technicians entering the industry want to specialize in the types of vehicles they work on, rather than having the traditional all-makes, all-models approach. And that, impacts tool use and acquisition. "They'd much rather specialize on one brand of vehicle than be working on a Ferrari F430 one day, and a 1967 Ford F-100 the next," Besemer states.
As for the tool manufacturers themselves, Besemer, like many others, he's run into situations where a car has to be sent to the dealer because the OEM won't enable independent shops to acquire a particular tool that's required to perform those service procedures. "As a BMW specialist, we're very familiar with this situation, but at the end of the day, the OEMs need to acknowledge that their franchised dealers cannot service all of the cars out there, there's just far too many." Additionally, Besemer notes, that there have been and always will be those customers who simply won't take their car to the dealer for service–particularly post warranty–and instead, prefer to rely on their local independent shop. "If the [OEM] is not willing to sell us the specialty tools required to service the vehicle, there are other manufacturers that will."