Super September initiative took aim at helping SMEs in the German automotive parts sector. 
At Automechanika Frankfurt, which took place from September 13-22 at the giant Frankfurt Messe expo centre, global e-commerce platform Alibaba.com provided details on its Super September online sales event.
According to Dr. Florian Forster, Alibaba's Country Manager for Germany, Austria and Switzerland, "many German small and medium-sized enterprises (SMEs), are currently rethinking their supply chain strategies and looking for reliable partners."
Big opportunity
Forster explained that current, ongoing supply disruptions present a great opportunity for platforms like Alibaba to assist in mitigating these issues. 
"Alibaba.com is a professional B2B Sourcing Platform that connects more than 40 million buyers with 200,000 suppliers from all corners of the world."
Alibaba's Super September online sales initiative, (which was launched on September 2; just prior to the opening of Automechanika Frankfurt), provided the following options for automotive aftermarket businesses:
Access to 10 million ready-to-ship products with guaranteed on-time delivery
Access to 30,000 suppliers offering highly customizable products during September, powered by a search tab created specifically to search for suppliers
The ability to search for products by uploading images as well as separate search bars available suppliers for those products 
A total of 30 million products offered at the lowest price point during the last 90-day period 
The launch of Alibaba's Super September online sales initiative in many ways, could not have been better timed. A survey by the German Chamber of Commerce in 2022 revealed that a staggering 84% of German businesses (particularly small and medium enterprises/SMEs), were facing medium to severe difficulties when it came to deliveries. Considering that such businesses represent the backbone of the German economy this represents a serious concern for the nation's economic health.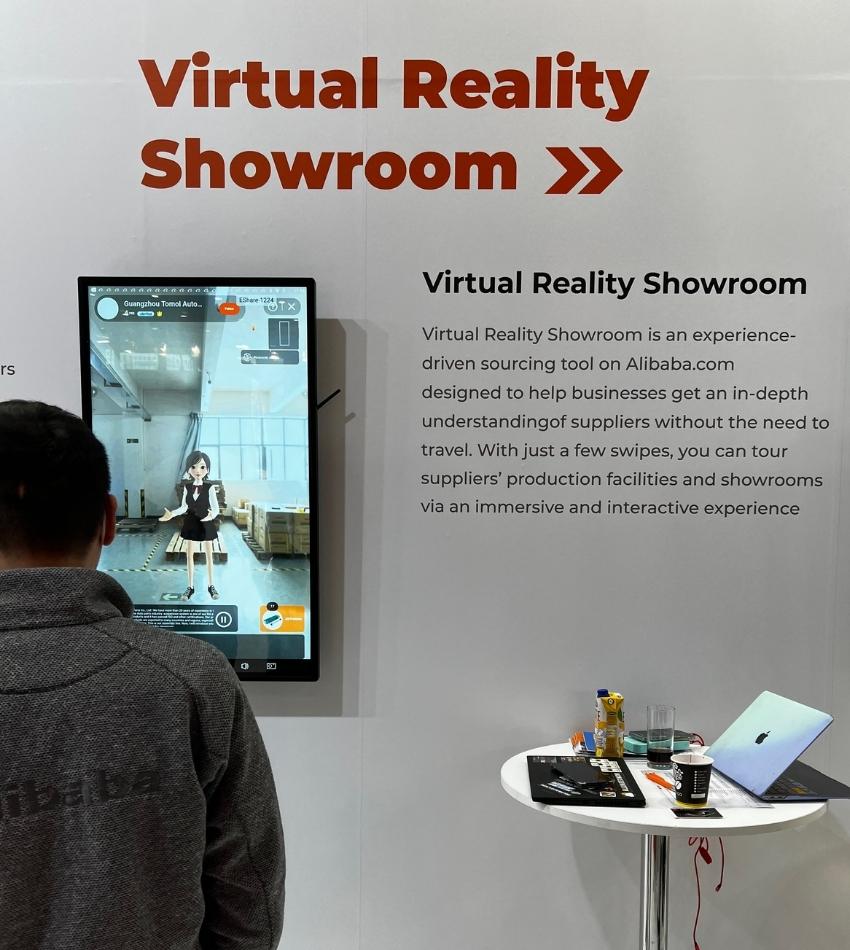 Improved supplier management needed
Furthermore, based on findings from the Bundesverband Materialwirtschaft, Einkauf und Logistik (BME), supplier management and order processing were identified by SMEs as the two most important aspects of business operations that need to be improved to remain competitive in the future. Approximately 22% of SMEs surveyed identified a need for more digitalization in order processing, and 20% of SMEs agreed that supplier management will need to be improved through digitization.
Given this outlook, platforms like Alibaba can provide a whole range of tools and solutions to help SMEs digitize and optimize their supply chain. In a press statement issued in September, Alibaba stated that the Super September online sales initiative, combined with "a suite of digital sourcing tools that utilize VR technology; plus live videos to showcase actual products, factories and trade protections such as Trade Assurance, Alibaba.com's Super September online event enables German SMEs to accomplish global sourcing from anywhere, anytime."
Quick and easy sourcing
Dr. Florian Forster added, "Alibaba.com offers a one-stop shop that makes global sourcing quick, easy and cost-effective, enabling businesses to mitigate the impact of supply chain headwinds and prosper."
As a result of Super September, Forster said that B2B buyers were able to benefit from more choice, greater value and new opportunities. 
In reference to the automotive aftermarket Forster also noted that the category is an important one for Alibaba.com. "On our platform, we have a selection of auto parts and accessories from 40,000 industry suppliers" he stated. Additionally, Forster noted that the aftermarket sector "is likely to continue expanding further in the coming years."
Further possibilities then, for e-commerce giants like Alibaba to capitalize on the need to create robust global and local supply chains to ensure the steady flow of aftermarket parts, accessories and solutions, enabling businesses to continue to grow and prosper in their respective countries and sectors.