The Automotive Industries Association (AIA) of Canada has announced the election of three new directors to the 2021-2022 AIA Canada Board of Directors, along with other changes to its Board during the 79th Annual General Meeting (AGM) held on April 27th, 2021.
For the second year, the AGM was held online due to the ongoing COVID-19 pandemic.
The Association announced the election of Bob Jaworski as chairman and presented the 2021 Distinguished Service Award to Mauro Cifelli, president and CEO of Groupe Del Vasto.
The Young Professionals in the Aftermarket (YPA) Young Leader of the Year Award was presented to Kathryn Jones of Dorman Products. Lordco Auto Parts and the AIA Canada Northern Alberta Division received the AIA High Fives for Kids Foundation Recognition Awards.
Tony Kuczynski, President and CEO, Mister Transmission (International)
Tony Kuczynski has worked in the Canadian automotive industry since graduating from high school. His career has included executive roles in companies such as Canadian Tire and Carquest Auto Parts. Tony joined Mister Transmission in 2017 where he currently serves as President & CEO.
An active member of AIA Canada over the past 15 years, Tony holds an MBA from Northwestern University's Kellogg School of Management and Schulich School of Business and serves as a Program Advisory Committee member for Centennial College.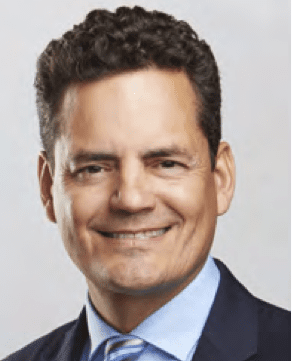 Derek Suen, Manager, R&D/New Product Development, Dorman Products
With over 10 years of ideation and product management experience, Derek Suen currently leads the new product development team at Dorman Products. Before Dorman, he held positions in supply-chain, accounting, and finance for several multinational corporations.
Derek graduated from Wilfrid Laurier University with an honours degree in Economics and holds an MBA from the Lazaridis School of Business and Economics. In 2020, Derek was recognized as the recipient of AIA Canada's YPA Young Leader of the Year Award for his leadership contributions within the industry.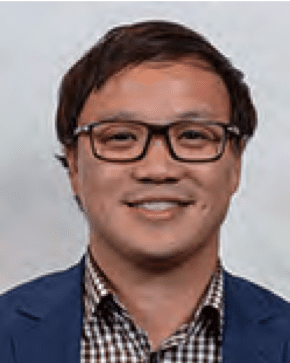 Craig Jalbert, Canadian Division Leader of the Automotive Aftermarket Division, 3M
Craig Jalbert is the Canadian division leader for the Automotive Aftermarket Division of 3M. In 2004, Craig began at 3M Canada in sales before working his way up to business development manager of key accounts in 2008.
In 2016, Craig relocated to 3M Canada headquarters, accepting the role of Marketing Manager. He was promoted to his current position in 2019; his knowledge and strong track record across various roles have prepared him well for the Automotive Aftermarket Division leader role.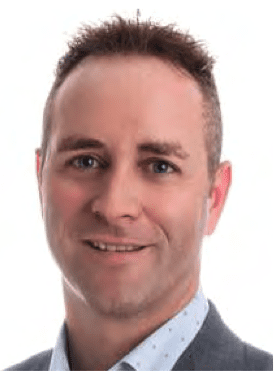 The new directors will serve until the 2024 AGM.
The Executive Committee will now be as follows:
Bob Jaworski, President and General Manager, Auto Electric Service, was elected to the role of Chairman;
Jason Yurchak, Senior Vice-President, Worldpac Canada, was elected to First Vice-Chair;
Shannon Spano, Vice-President Sales, Wakefield Canada, was elected to Second Vice-Chair, and;
Susan Hitchon, Business Development Manager, Automotive Aftermarket E-Learning Centre Ltd., was elected to Immediate Past Chair.
AIA Canada took an opportunity to thank former directors Jason Best and Samantha Coates for their commitment and service to the board.
The remaining AIA Canada Board members and terms that were voted on at the last AGM will remain in place.
Awards Winners
The 2021 AGM was also an opportunity for the Association to recognize outstanding individuals, companies and divisions for their service to AIA Canada, the industry and their community.
AIA Distinguished Service Award
The AIA Distinguished Service Award recognizes outstanding service and leadership, which contributes to the growth and development of Canada's automotive aftermarket industry. It is the highest award presented by AIA Canada to an individual member.
Mauro Cifelli, President and CEO, Groupe Del Vasto
Mauro Cifelli is the president and CEO of Groupe Del Vasto, a privately held company headquartered in Montreal, Quebec. Mauro joined the organization in 1994 and has held a variety of positions in the areas of information technology, sales, and customer service, and until 2018, served as Groupe Del Vasto's Vice President of Sales and Marketing. He served as the Chairman of AIA Canada at both the provincial and national levels.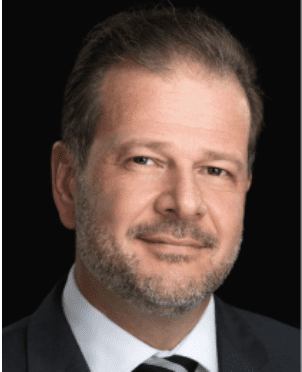 Young Professionals in the Aftermarket (YPA) Young Leader of the Year Award
The YPA Young Leader of the Year Award is presented annually on behalf of the YPA Committee to outstanding young aftermarket professionals for their dedication to the industry, leadership, and innovation.
Kathryn Jones, Key Account Manager, Dorman Products
Starting at a young age, Kathryn is the fourth generation of her family to work in the Canadian automotive aftermarket. After graduating from Georgian College and Northwood University, she spent three years as an account manager at NOCO Lubricants before leaving to join Tenneco as a district sales manager in 2016.
In 2020, she made the move to Dorman Products as Key Account Manager and took on the role of chairperson of AIA Canada's Young Professionals in the Aftermarket Committee. This is a role she is dedicated to as it aligns with Kathryn's passion for promoting the aftermarket industry to future leaders.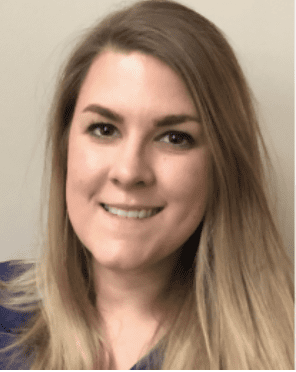 AIA High Fives for Kids Foundation Recognition Awards
The AIA High Fives for Kids Foundation Recognition Awards are given out to a member company and AIA Canada Division that demonstrated an exceptional commitment to fulfilling the Foundation's mission of bringing positive change and improvements to the quality of life for children and youth in their local communities.
The recipients of the recognition awards are:
Company – Lordco Auto Parts
Division – AIA Canada Northern Alberta Division