Key automotive suppliers share thoughts on the impact of COVID-19 on the global aftermarket.
Up until March 2020, most of the world was preparing for what seemed like a solid year for business. The automotive aftermarket was no exception. Then the first wave of the COVID-19 pandemic hit like a sledgehammer. Businesses were closed, supply chains disrupted; and millions of people found themselves out of work. In the automotive aftermarket, while service centres and repair shops were allowed to remain open in many jurisdictions, events like Automechanika had to shift to a virtual format and for many suppliers, the initial shock of COVID-19 and ensuing government lockdowns initially at least, saw a significant decline in parts and equipment demand.
Major suppliers get together
To get a sense of the impact the pandemic has had on the global aftermarket this year and also what we might expect in the coming months, including the upcoming Automechanika Shanghai Expo in China in December, Detlef Braun, Member of the Executive Board Messe Frankfurt; Michael Johannes, Brand Manager Automechanika and Olaf Mußhoff, Director Automechanika Frankfurt; hosted a virtual discussion entitled Let's Talk Business. Joining them were representatives from some of the world's major automotive aftermarket suppliers. They were:
Manfred Baden, President Automotive Aftermarket Robert Bosch GmbH; Rolf Sudmann, Executive Vice President ContiTech; Jean-François Bouveyron, Vice President Aftermarket EMEA Delphi Technologies Aftermarket; Michael Söding, CEO Automotive Aftermarket Schaeffler AG and Helmut Ernst, Senior Vice President Aftermarket ZF AG.
Channels of communication
Kicking things off, Detlef Braun provided an overview of the current situation from Messe Frankfurt and Automechanika's perspective, highlighting the fact that given the challenges faced by the industry, it is now more important than ever to ensure channels of communication are frequent and open.
"It is extremely important we connect together," said Braun "and with experts like you, we are able to learn and share both our best and worst practices. One thing that is really is reinforced by COVID-19, is the need for cooperation, collaboration and competition."
To help facilitate this, Automechanika has launched a series of virtual seminars and programs with the objective of shifting again to physical events, slated to begin with Automechanika Shanghai in December 2020 and possibly in Europe during 2021.
Braun noted that as far as Automechanika Shanghai was concerned, a virtual offering (AMS Live) will be in place from November 30 to December 6 for those that cannot physically attend the show.
Olaf Mußhoff then opened the panel discussion, asking the attendees about the current situation regarding their companies and how things have evolved during the pandemic era.
Scaling back
Regarding Bosch, Manfred Baden noted that the company had to scale back operations as COVID-19 took hold, with 20 countries and approximately 100 manufacturing facilities impacted. Additionally, some 100,000 associates had to stay home while 10,000 joined task forces to help navigate the business through the pandemic. "Despite this difficulty," said Baden "and, particularly in the second quarter of the year, we managed to maintain our supply chains over the entire period."  He noted that this provided a very good basis for ramping up production over the last few months and "today," he remarked, "we can say that the demand in almost all product areas of the aftermarket has clearly improved again." Baden did note however that a current (and growing) challenge is how to manage rising and unplanned orders.
At Delphi, Jean-François Bouveyron echoed similar sentiments, while also highlighting the tremendous resilience the aftermarket has shown in the face of pandemic uncertainty. He noted that while market conditions improved during the summer months, the onset of a second wave of COVID-19 during the fall means that things are likely to remain far from certain, at least in the short-term.
Rolf Sudmann said that in the case of ContiTech, the complexity of the international automotive parts supply chain and the difficulties in forecasting during an unprecedented global pandemic have proved significantly challenging, though the situation did reinforce the need to foster even closer ties with customers and keep the channels of communication open.
Regarding how the pandemic has impacted the automotive aftermarket in different parts of the world, Manfred Baden said that while markets in Europe and the Middle East have recovered during 2020, they have still seen an 80% decline related to passenger cars and 40% for light commercial vehicles compared to previous years. He noted that in these markets, a consistent approach to crisis recovery helped facilitate a rebound during the second and third quarters, whereby demand improved by close to 20% overall.
Little consistency
"Africa", said Baden, "didn't fare so well. Due to the varying degrees of economic development in the region, there was little consistency in planning and managing through the COVID-19 pandemic, with few of the government financial support programs in place like we've seen in Europe and North America." He noted that with COVID case numbers rising again due to the second wave, "no reliable future prognosis is currently possible—therefore, we have to continue analyzing the situation and remain as flexible as possible."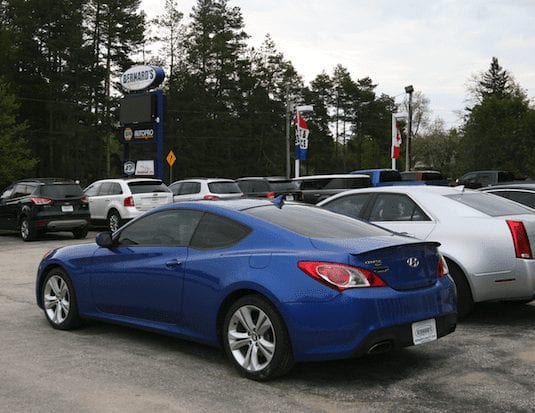 Helmut Ernst at ZF, discussed the situation in Asia, noted that things have evolved very differently there. China, which saw COVID-19 cases peak in December, has seen its share of the global automotive aftermarket business grow, with data pointing to demand being even stronger through the third quarter of 2020 than it was the previous year!
Moving onto to Australia and New Zealand, strict lockdown measures—including the closure of all external and even internal borders has seen a virtual elimination of COVID-19, allowing for businesses to reopen and demand to recover up to 50 percent of pre-pandemic levels.
In North America, Michael Söding at Schaeffler said following a steep decline in Q2 of 2020, in North America at least, the impact of rising unemployment and business closures was softened by government support programs but what has been really interesting, at least as far as the aftermarket is concerned, is the surge in demand in the Do-it-Yourself segment, in fact during Q2, DIY product demand increased by 20%.
Emerging trend
The shift away from public transit and ride-sharing toward personal mobility is an emerging trend and one that's expected to continue for the foreseeable future as consumers look to shield themselves from the pandemic and look to vacationing closer to home and using their vehicles to take trips instead of flying.
"This will also help us in the replacement business," said Rolf Sudmann. "Also, uncertainty in the OEM business [regarding demand and supply of new vehicles in North America] is leaning to a significant increase for second used cars and this will also help us [in the aftermarket] because people will invest in maintenance for these vehicles."
Although a lot of uncertainties remain, the panel concluded that the demand in used vehicles and as a result, parts and service for them is seen as a prevailing trend as we head into 2021, which bodes well for the aftermarket and the businesses that operate within it.