Careful planning is key to achieving long-term objectives.
Many organizations are questioning whether this is the time to electrify their fleet. They want to be proactive but recognize the real barriers of acquisition costs and vehicle availability. Range and charging issues are also real concerns that have to be dealt with. Best-in-class organizations are taking these issues into account and adopting strategies that set goals, take early steps towards those goals while remaining flexible to adjust plans as the situation changes.
With this in mind, what can you do today to prepare for an electric tomorrow?
Understand Total Costs of Ownership (TCO). Acquisition prices for electric vehicles have consistently been higher than the internal combustion engine (ICE) equivalent. The pricing gap is expected to narrow as EV technology improves. Purchasers must also consider operating costs. Depending on geographical location, fuel costs are usually lower for EVs. In addition, maintenance costs are showing significant savings. New York City experienced the following average annual maintenance costs:
Bolt (BEV) $205
Leaf (BEV) $344
Prius (Hybrid) $893
Fusion (Hybrid) $1,311
Focus (Gas) $1,805
Fusion (Gas) $1,621
Know what is coming. More manufacturers are making more models to service a range of needs and price points. Vehicle availability remains an issue as a result of COVID-19 related supply chain problems, but manufacturing is gearing up. Car manufacturers have made a lot of promises about product development and the situation is ever-changing.
Track your fleet usage. The most efficient way to gather the data needed to determine a vehicle's suitability for EV conversion is to use telematics. Telematics can show the daily use of a vehicle including distances travelled and time spent at domicile locations (such as the shop). This information can be used to determine if the vehicle is a candidate to be replaced with a BEV, if shorter ranges are sufficient, or a PHEV, if frequent stops are made back to the home domicile.
Plan for support infrastructure. You can determine your future charging needs by considering the type of vehicle, size of battery, the range required and the amount of downtime between trips. These considerations should then be compared to costs of various options. All facility installations or remodelling should take future charging needs into account.
Fleet conversion to EVs, or other alternative fuels is not something that happens overnight. It is a long-term strategy requiring planning, infrastructure development and flexibility as capabilities and resource availability changes. Assessments of individual vehicles should be done to determine their suitability for conversion to an alternative fuel. Where conversion is thought to be beneficial, a limited test case can be used to determine viability.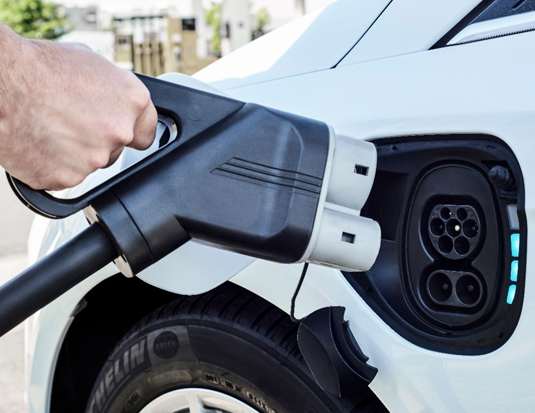 The time is now
Looking at industry leaders such as the City of Toronto would suggest that the time is now. Toronto's first Electric Vehicle Strategy was approved early in 2020. Ultimately, this strategy aims at 100% of vehicles in Toronto to use zero-carbon energy by 2050 and 75% of trips under five km to be walked or cycled. In addition, the strategy set the following greenhouse gas reductions goals (compared to 1990 standards):
30% by 2020
65% by 2030
Net zero by 2050, or sooner
Even if you are not ready to jump in with both feet, it is definitely time to start planning for the future by understanding TCO, knowing the EV market, prioritizing assets for EV conversion and ensuring infrastructure will be in place to meet future EV needs.
---
Kate Vigneau is Director (Fleet and Canada) for Matrix Consulting Group, providing fleet and other government consulting services to organizations internationally.