With over a million square kilometres to patrol across the province, Ontario Provincial Police (OPP) vehicles are hardly your average fleet.
For starters, it takes anywhere from eight months to a year just to get a vehicle ready for the road.
"Manufacturers provide a window of time to purpose-build police vehicles for all over North America," says A/Staff Sergeant, Matt Sutherland, OPP Fleet Services. "We have to place our order within that window."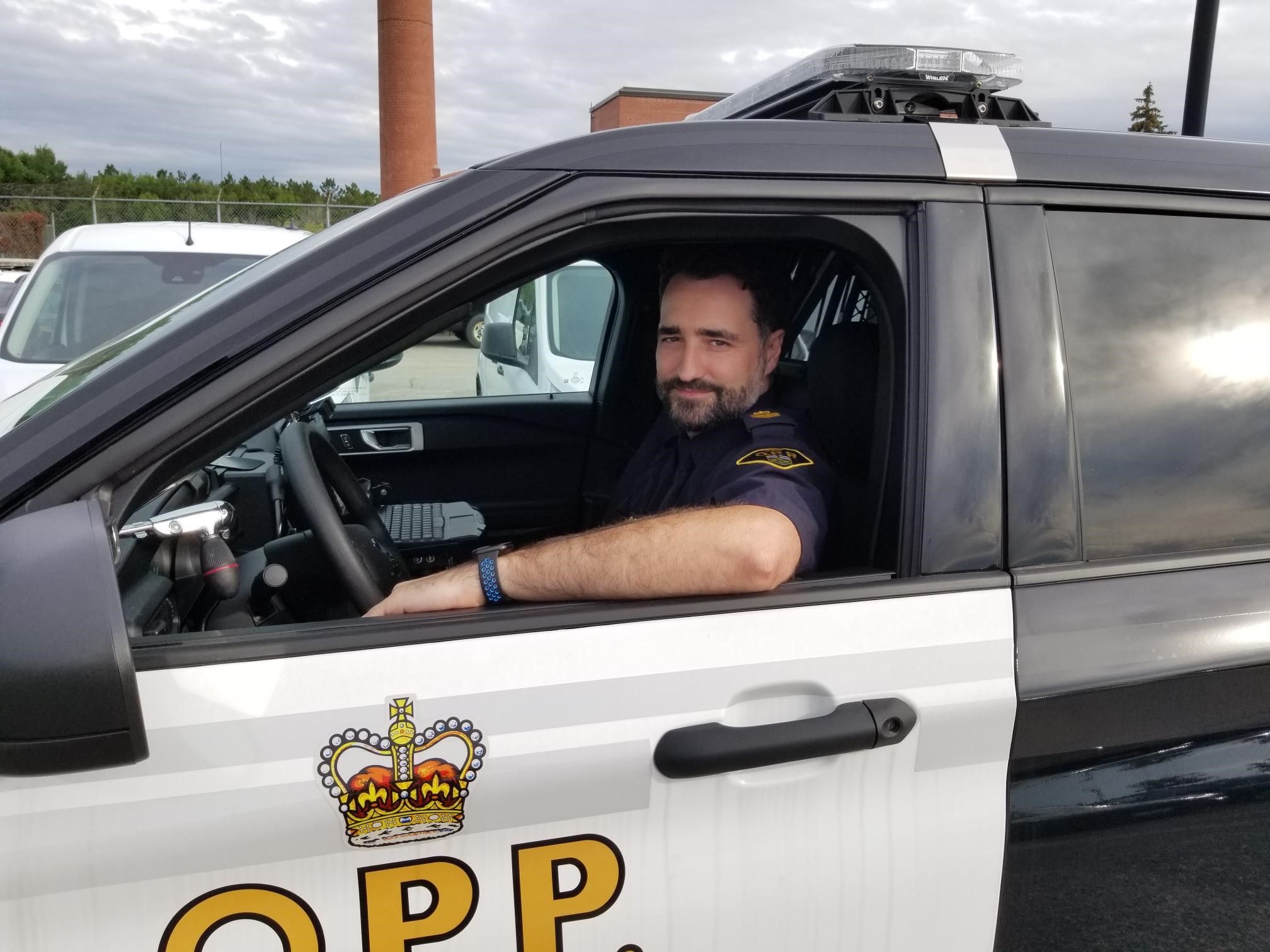 Then there's upfitting the vehicles with specialty components like emergency lighting, push bars, mounting for weapons, right down to decals and numbers.
The current OPP fleet includes Dodge Charger and Durango, Chevrolet Tahoe, and Ford Taurus, Explorer and F-150 for front line patrol.
"We strive to maintain fleet diversity while managing major recalls and parts shortages," says OPP A/Staff Sergeant, Matt Sutherland.
Community partners
To that end, ARI Insights software is used to manage the OPP fleet. Not only can the software leverage how many vehicles to order by using a calculation based on kilometres used to end of service life, but it also tracks fuel and maintenance consumption.
ARI provides fuel and maintenance cards along with a list of approved vendors, which is particularly critical to northern remote patrols facing limited repair facilities and parts delivery delays.
"While we do have a large OPP garage in Orillia, it's not practical to service and repair vehicles in a central location," notes OPP A/Staff Sergeant, Matt Sutherland.
"We rely on partners within the communities we serve to provide timely repairs and maintenance to our vehicles as required."
These partners can vary from a large car dealership to a small mom & pop shop.
"We like to spread the wealth in the locations we serve."
And it's not just about cars.
Included in the OPP fleet are marine vessels, ATVs, snowmobiles, motorcycles and other specialty vehicles such as mobile command centres, armoured rescue vehicles, offender transport vehicles, forensic identification vehicles, canine vehicles and specially designed and built vehicles for specialty fleets such as underwater search and rescue.
"With such a large and diverse fleet, we rely on the wide range of experience and expertise of members in our fleet services and garage operations units to ensure we leverage advancements in technology and vehicle innovation to support our front-line service delivery," says OPP A/Staff Sergeant, Matt Sutherland.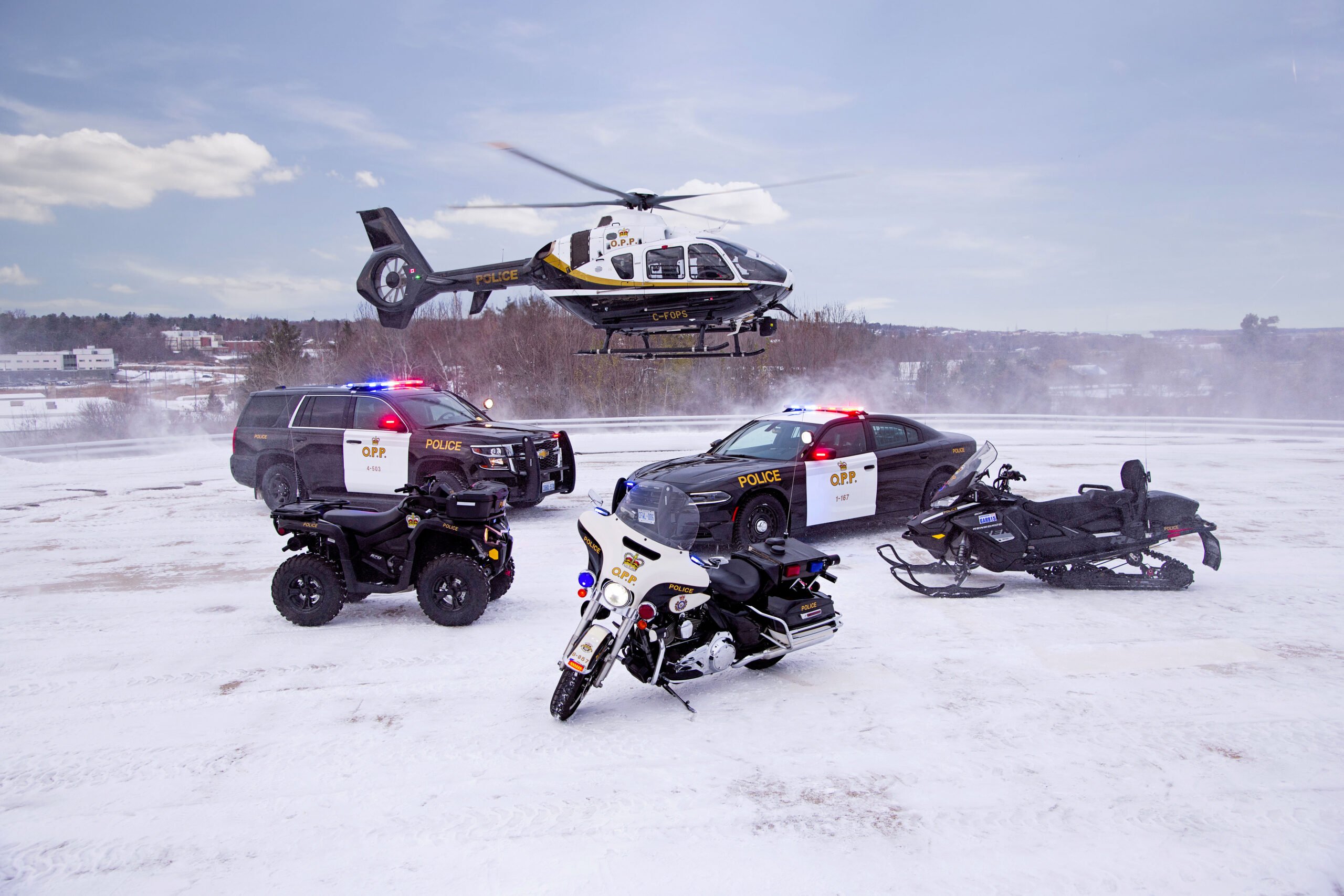 Latest technology
Some of this technology includes GPS, which enables an operator receiving a 911 call or non-emergency call to dispatch the cruiser closest to the call.
The fleet is also implementing the latest LED technology, with brighter colours and changing flash patterns.
Such lights are more easily identifiable and protect the officer inside the cruiser from unwanted collisions, which can happen when motorists mistakenly drive into cruisers at the scene of an accident.
Every collision involving an OPP vehicle, no matter how major or minor, is reported to the OPP's Collision Claims.
The fleet averages about 15 collisions or damage reports per week.
Two collision claims assistants work hard to process these in accordance with policies and procedures. It's a stressful and complicated job.
"Our members rely on these vehicles to do their job and expect an appropriately equipped and functioning police vehicle will be ready for them when they arrive to work their shift," says OPP A/Staff Sergeant, Matt Sutherland.
There are also backup cruisers always on hand if needed.
OPP A/Staff Sergeant, Matt Sutherland is the chair of the OPP Fuel Reduction Committee, which is working towards reducing the service's environmental impacts.
Last year, the Committee, together with the Fleet, Supply and Weapons Service Bureau (FSWSB) and Corporate Services presented a challenge to all OPP regions in reducing fuel consumption.
"The Region that was able to reduce by the largest percentage over 2019's total would be assigned the first OPP Ford Explorer Hybrid to their region on Earth Day, 2021," recalls OPP A/Staff Sergeant, Matt Sutherland.
However, due to the pandemic, delivery of the first Police Pursuit rated Ford Explorer Hybrid has been delayed.
Reducing carbon footprint
Other strategies to reduce the fleet's carbon footprint include reducing idle times, increasing emphasis on directed patrols, having two-member patrol cars between 10:00 p.m. and 6:00 a.m. (when practicable), embedding a "think-green" culture, sharing information and communicating with members on fuel consumption, CO2 emissions, and more.
There are about 30 more Police Pursuit rated Ford Explorer hybrids on order, and OPP A/Staff Sergeant, Matt Sutherlandhopes there will be more as existing fleet SUVs reach their end of service life.
"We're hoping to implement more and more hybrid vehicles across our administrative fleet," he says. There is even a Chevrolet Volt in the Motor Pool for administrative use, since that department is easier to transition.
"We are always looking at emerging technology," says OPP A/Staff Sergeant, Matt Sutherland.