The Rogue has been Nissan's best-seller consecutively since 2012, both on the consumer side as well as fleet, where the Rogue is Nissan's number one choice for commercial customers.
Well equipped, and very capable, the Rogue ticks all the boxes when it comes to features and amenities. Today, the Rogue accounts for roughly 30% of Nissan Canada's sales, and for 2021, this capable crossover has been completely redesigned and is better than ever.
High-mileage comfort
Fleet drivers who spend long hours on the road will appreciate the new Rogue's ultra-comfortable, NASA-inspired zero-gravity seats. Although not new to the Rogue, this is the first year these seats are available in the rear as well as the front seats. Designed to eliminate pressure points throughout the lower thigh and back, zero-gravity seats are ideal for long road trips.
Fleet drivers will be able to spend long hours getting to their destinations, and still arrive refreshed and ready to get to work. The Rogue's interior is noticeably more upscale in fit and finish, and more functional as well.
Front-seat occupants now have an increased range of motion with a new seat slider and lifter; there's greater adjustability of lumbar support, and for rear passengers, second-row knee and headroom is improved. A "butterfly" style centre console allows for easier pass-back- and-forth of items, while a new e-shifter affords a new storage area for frequently used items, like keys or PPE.
Technology based on customer feedback
Another welcome high-mileage feature is the ProPilot Assist, which is now integrated with the onboard navigation system, and has been improved based on the feedback of over 6,100 current users of Nissan's semi-autonomous drive system.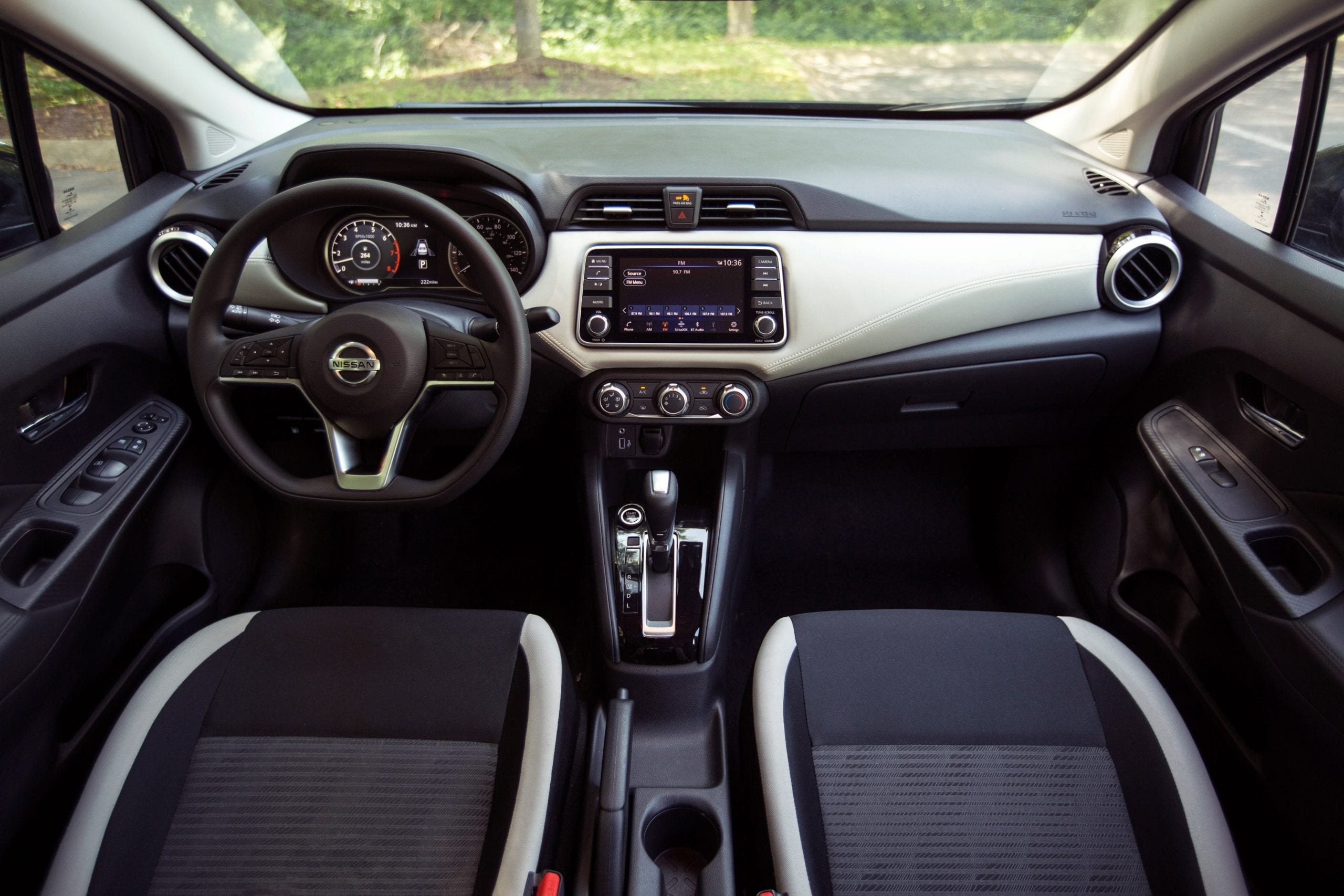 "We've listened to the customer, and while 81% are happy with ProPILOT Assist, there is always room for improvement. So, we made changes allowing the ProPilot Assist system to understand when tighter curves in the road are coming up, and actually slow down the vehicle slightly on tighter curves," explains Marcel Guay, Chief Marketing Manager, CUV/SUVs, Nissan Canada. "Also, if you programmed a route, when you get to an off-ramp, ProPilot Assist with Navi-link tells the vehicle to slow down on the off-ramp."
Road warriors will appreciate other great available features like wireless Apple CarPlay (Android devices still need to be plugged in), wireless charging, an available and customizable 10.8-inch Head Up Display (helps keep the driver's eyes on the road), and Nissan Intelligent AWD.
Well-appointed base model
For 2021, the Rogue is available with an exceptionally well-appointed lineup, including a base "S" model that comes with a long list of standard equipment including dual-zone climate control, Intelligent Driver Alertness and Predictive Forward Collision Warning.
Push button start is standard equipment, as are intelligent auto headlights (LED), Apple CarPlay and Android Auto, and much more. Equipped specifically for Canada, heated front seats, a heated leather steering wheel, and heated mirrors, are also standard.
The following six standard safety features comprise Nissan's Safety Shield 360 and are standard on all trim levels: Automatic Emergency Braking with Pedestrian Detection, Lane Departure Warning, High Beam Assist, Blind Spot Warning, Rear Cross Traffic Alert, and Rear Automatic Braking.
All-new platform and chassis
Those familiar with the Nissan Rogue of today will be pleasantly surprised at how the all-new Rogue handles and feels overall when they get behind the wheel. The new Rogue has increased use of ultra-high-strength steel, aluminum and resin.
Torsional rigidity has increased by 27% resulting in a more solid structural feel and overall improved vehicle dynamics performance. All of this was achieved while reducing the Rogue's overall weight by 40 kg, which, paired with a new 2.5-litre engine producing 181 horsepower, results in improved fuel economy.
The return of Versa
The entry-level segment has a fresh new contender in the Versa sedan, which is returning to Canada this fall after a seven-year hiatus. Re-designed from the ground up, the Versa is all-new and offers fleet customers an abundance of value. The Versa has a lineup of four well-equipped models in Canada.
Standard safety features include:
Automatic Emergency Braking; Rear Automatic Braking; Lane Departure Warning; and High Beam Assist. The ever-popular "SV" grade includes the aforementioned safety features, plus Blind Spot Warning, Intelligent Driver Alertness and Rear Cross Traffic Alert. The Versa SV also sees Apple CarPlay with Android Auto enter the lineup, and heated front seats.
What may surprise fleet operators the most about Versa is its deceptive size. Its sleek exterior design is a fresh take on a small sedan, and its compact dimensions inherently suggest a compact interior. However, open the doors and the clever use of space is immediately visible, and felt. With 2,517 litres of passenger volume, and 425.2 litres of trunk space, the Versa is comfortable for occupants of any size, with ample head and knee room.
Safety for one, safety for all
The Nissan Rogue and Versa signify Nissan's product revival in North America, which is supported by an already successful core model lineup, including the Sentra, which was released all-new for the 2020 model year and is quickly becoming a hit with Nissan customers due to its stunning design and plethora of safety and convenience technologies.
In its commitment to provide excitement and innovation for all, Nissan recently announced it is making its Safety Shield 360 technology standard on 11 vehicles for the 2021 model year. Nissan currently offers Safety Shield 360 standard on Sentra, LEAF, Maxima, Qashqai and TITAN. Safety Shield 360 will also be standard on the 2021 Rogue and on a few other additional models to be announced in the coming months