A familiar face, but an entirely new brand… at least officially.
Earlier this year, Land Rover announced that the Defender family of SUVs is growing with the addition of the new Defender 130 Outbound and the 493-hp Defender 130 V8.
Although well-established in other parts of the world, this thoroughly modern and luxurious interpretation of a classic is relatively new to Canada. "Unlike markets such as the U.K., the U.S.A. or Australia, the classic Defender was never sold in Canada through official retail channels," explains Taylor Hoel, Director of Marketing & PR at Jaguar Land Rover Canada. "So, when we brought the all-new Defender to market in 2020, it was truly the launch of an entirely new brand for Canadian clients."
Expedition-ready
With a starting price well below Range Rovers models, and more on par with the Land Rover Discovery, Hoel says the Defender lineup of vehicles stands apart as, "the most adventurous brand within the Land Rover family, with unparalleled capability across all terrains, and incredible durability."
With a maximum payload of up to 900kg, a static roof load of up to 300kg, a towing capacity of 3,500kg, and a wading depth of almost a full metre (900mm), Land Rover says the Defender is "expedition-ready."
Engineered for off-roading adventures, the Defender was designed for those with an adventurous spirit, as Hoel puts it. "The Defender 90 appeals to a younger, more urban buyer," he adds. "While the Defender 110 and Defender 130 are perfect for families of all sizes."
And when Hoel says, "families of all sizes," he means it. In fact, of the entire Land Rover lineup, the Defender 130 is the only SUV that can seat as many as eight passengers.
In addition, the Defender is available with a number of unique features like "All Terrain Progress Control," which is like cruise control, but for very low speeds (between 1.8 km/h and 30 km/h). It allows the driver to set and maintain a steady speed in challenging conditions, such as slippery surfaces, so they can focus all their attention on the road ahead.
Another interesting option is a folding fabric roof, which when peeled back, allows passengers to stand up in the vehicle and enjoy the surroundings. Land Rover says it's ideal for getting the best views possible when on safari. Of course, off-roading must-haves like front and rear scuff plates, a remote control electric winch, an air compressor, and a raised air intake (to name but a few of the many options), are also available.
In fact, Land Rover offers a wide array of outdoorsy accessories and add-ons, allowing each Defender owner to equip their vehicle to suit the exact off-roading experience they want to live.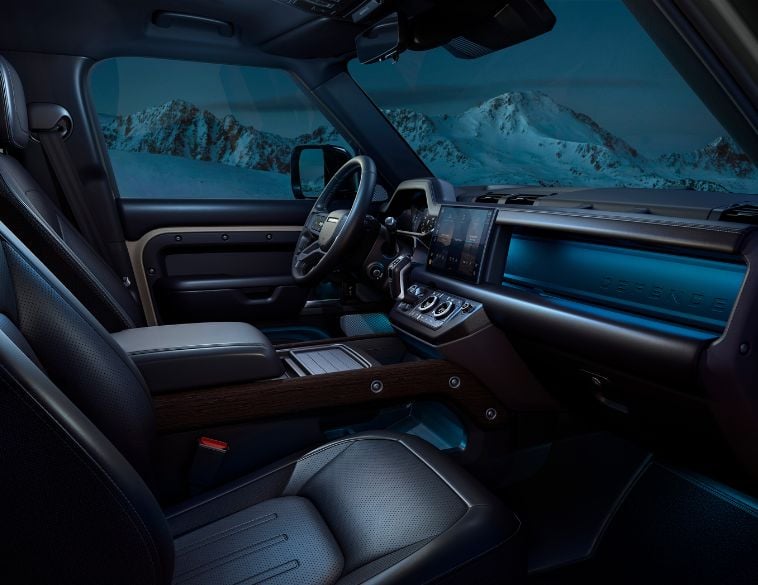 Iconic design
While it's easily identified as part of the Land Rover family, Defender models have a unique look and design that sets them apart from the rest of the family. It is this design, Hoel explains, that draws consumers to the Defender.
"By far," he adds, "Defender clients tell us the vehicle's design is the first thing that draws them in. It's iconic and modern all at once, and truly has a presence."
More than just a pretty face, the Defender delivers on the promise of off-roading prowess, while coddling occupants in luxury. "Defender's capability and composure across any terrain are truly unique in the segment," Hoel adds, "but our clients tend to be surprised at how comfortable of an everyday drive the Defender provides."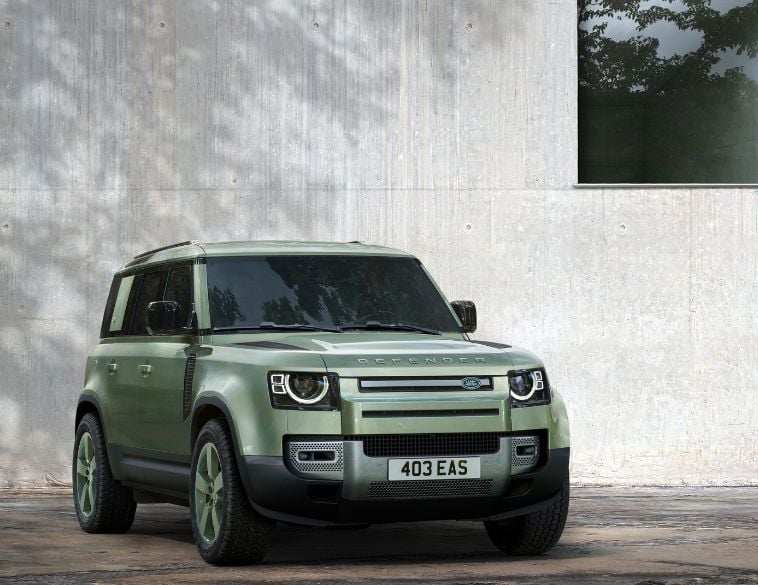 Targeted marketing approach
Marketing a niche vehicle like the Defender can be a challenge—one that Land Rover has addressed by promoting this SUV through a variety of channels.
"We have a well-rounded approach to Defender marketing, with a mix of video, digital, out-of-home, and experiential marketing," Hoel explains. "You can spot Defender ads in high-profile sporting event TV broadcasts, on your favourite music streaming services, and in the business class lounges of airports across the country."
Pretty ads only tell half the story, and Hoel says that it's important to get potential buyers behind the wheel so they can experience the Defender and see what it can actually do.
"Driving the Defender is truly exceptional both on- and off-road," he adds, "so we're creating invite-only luxury lifestyle and drive experiences, such as the Defender House experience we hosted this summer in Oro Medonte, Ontario."
Canadian consumers can now purchase a Defender in one of three body designs: 90, 110, and 130. "The Defender 110 represents the majority of sales in Canada today," Hoel says. "The Defender 130 just recently joined our collection, and we see this vehicle as uniquely suited to meet the needs of adventurous Canadian families."