The governments of Canada and Quebec announced funding of $644 million for the construction of a new battery materials production plant in Bécancour.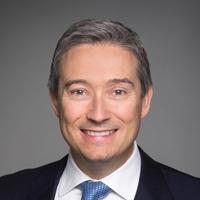 "This investment shows once again that Canada is the green strategic partner of choice for global leaders in the automotive industry," said the Honourable François-Philippe Champagne, Minister of Innovation, Science and Industry. "Today, we are strengthening Quebec's key position in the electric vehicle supply chain, while continuing to build Canada's battery ecosystem. This investment is good for the environment and for the economy, and it will help maintain well-paying jobs for years to come."
The production plant will be built by a consortium formed by the Ford Motor Company and South Korea's EcoProBM and SK On. Valued at more than $1.2 billion, this project will create more than 345 jobs.
The EcoPro CAM Canada facility will produce an average of 45,000 tonnes of cathode active materials annually. The materials will supply batteries for Ford's future electric vehicles. The facility is expected to begin its operations in the first half of 2026.
"I am very proud that Quebec is attracting large players of the calibre of Ford, EcoPro and SK On," declared François Legault, Premier of Quebec . "In the wake of the GM-POSCO announcement made in the spring, today we're announcing a new major investment of $1.2 billion in the Vallée de la transition énergétique innovation zone for the construction of a cathode active materials facility in Bécancour. We are laying the foundations for an industry that will allow Quebec to become a leader in both the North American and the global green economy. The energy transition gives us the opportunity to make our mark in the new economy and increase prosperity, while helping reduce global GHG emissions."
The funding breakdown is as follows: the Government of Canada is providing a conditional contribution of $322 million through the Strategic Innovation Fund, and the Government of Quebec is providing a partially forgivable loan of $322 million through Investissement Québec.