Brampton-based locations are set to further enhance service and ownership experience.
On July 13 and 14, Policaro Group broke ground on two new dealership locations in Brampton, Ont. The first, was the new location for Policaro Acura, with a ceremony taking place from 10.30 to 11.30 am at 36 Ace Drive, in Brampton.
Policaro Acura celebrated its 35th year in 2022 and was one of the first Acura dealerships in Canada. Since then, Policaro Group has maintained connections with Acura across the decades. To make the luxury car industry more accessible to the community of Brampton, Ont., Policaro Acura's new location is a convenient drive, just moments from Hwy 410. Acura, a division of Honda, holds a very special place in the history of Policaro Group.
Steady growth
"I always look upon Acura fondly, my very first car was an Acura Integra GS," said Francesco Policaro, CEO of Policaro Group. "In the 35 years since Policaro Acura opened, the world has changed significantly, and the market for luxury cars has seen steady growth. This is why it brings me great joy to announce that Policaro Acura is a part of the Acura Facility Modernization Program. We are excited to see what the future will bring."
The new location, 36 Ace Drive, Brampton, was overseen by RH Carter Architect, designed by Weis & Associates, and constructed by Fieldgate Construction. Policaro Acura's new location spans a 2.8-acre site, build to approximately 35 000 square feet, and features a four-car Flex Customer Interactive Centre, a 13-bay Service Department, an 8-car Service Reception, a fully automatic Car Wash, along with three Detailing Bays and advanced EV Charging Infrastructure.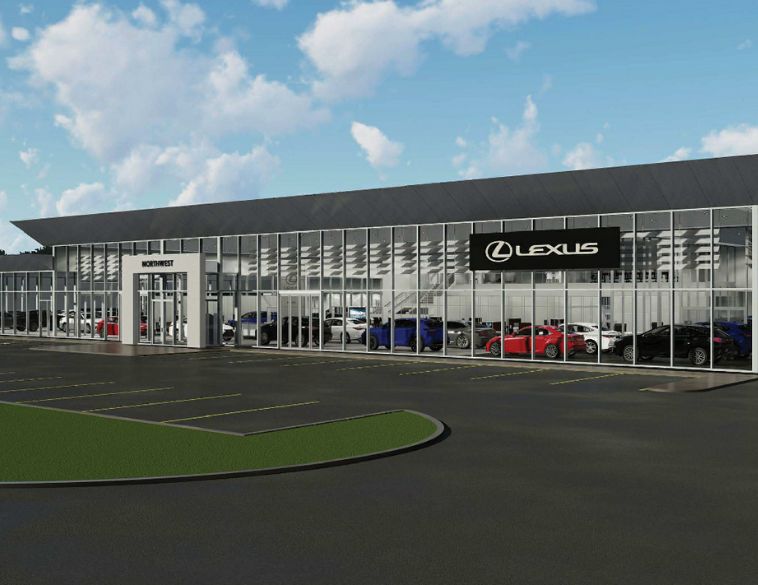 Modernization program
The new location represents Policaro Group's "Acura Facility Modernization Program" which will see the company transitioning to the future, after having been with the Acura brand for over 35 years. The groundbreaking of the new Policaro Acura location marks a turning point in Policaro Group's partnership with Acura Canada, as the partnership officially becomes a long-standing relationship. Acura, a division of Honda Canada, has enjoyed an extended presence in Ontario.
Attending the ceremony were City of Brampton Regional Councillor Wards 9 and 10, Gurpartap Toor, Honda Canada President Jean-Marc Leclerc and Dave Jamieson, Chief Operating Officer, Honda Canada.
"Policaro Acura has offered Precision Crafted Performance since the beginning of Acura in Canada and they will continue the journey forward with a new modern facility to welcome Acura's electrified future and our next generation of vehicles," said Jean Marc Leclerc, President and CEO, Honda Canada Inc. "I wish the Policaro Group all the best on construction and thank them for being a partner who has provided customer service excellence over the decades."
The following day, July 14, Policaro Group broke ground at its new location for Northwest Lexus at 42 Ace Drive in Brampton.
The decision to provide a new location for Northwest Lexus in Brampton reflects the ongoing growth and investment in the Brampton community as well as Policaro Group's commitment to its long-standing partnership with Lexus in Canada.
Relocation and expansion
"We are very excited about the relocation and expansion of Lexus," said Francesco Policaro, CEO of Policaro Group. "Northwest Lexus has a firm presence in Southwest Ontario, which as of 2002 has been the result of 20 years' of passion and dedication to the automotive industry. We look forward to seeing how our partnership progresses in the coming years. This new location will expand the region's luxury automotive market and bring the thrill of driving closer to home."
Northwest Lexus will include a two-level building designed by architect RH Carter, designer Weis & Associates, and constructed by Fieldgate Construction. The new facility will span 4.2 acres and will be built to over 60,000 square feet. The dealership will include a 13-car showroom, a four-car new vehicle delivery centre, a 10-car service reception, an automatic car wash, four detailing bays, a 19-bay service department, an advanced EV charging infrastructure, a customer lounge, and a rooftop terrace. Guests can expect to enjoy the high level of customer service that they have grown to associate with Policaro Group.
Dignitaries that attended the ceremony included City of Brampton Mayor Patrick Brown and Regional Councillor for Wards 9 and 10, Gurpartap Toor. Also in attendance were Larry Hutchinson, President and CEO of Toyota Canada; Martin Gilbert, Director of Lexus Division at Toyota Canada, Lelan Leontowich, Lexus National Manager at Toyota Canada; Andrew Miller, Manager of Dealer Standards & Business Management at Toyota Canada; and Olga Moase, Lexus Dealer Standards & Market Representation at Toyota Canada.