Appeals to an affluent demographic.
Although the Budds' Group of Companies has 10 stores with 13 brands, they've somehow become known for BMW.
"We always have to explain that we are a BMW dealer, with a location in Hamilton and Oakville, but we have other brands as well," chuckles Chris Budd, Vice President, Budds' Group of Companies. 
Budds' BMW in Hamilton has served the area for 20 years and was renovated six years ago. "It's always a big change when you need to renovate for BMW," notes Budd.  The showroom was increased and enhanced, with the legendary BMW "M" line being highlighted in its own dedicated area. A delivery area was added, while the service shop received a much-needed expansion.  "The store had grown a fair bit so it needed to grow," recalls Budd. "We were so jammed in the shop that we had to put hoists in the drive-thru."
The outer look of the building was also redesigned to reflect the more modern BMW look. "By the time we were done, it was more than 40 percent larger, with 60 percent of the store being renovated."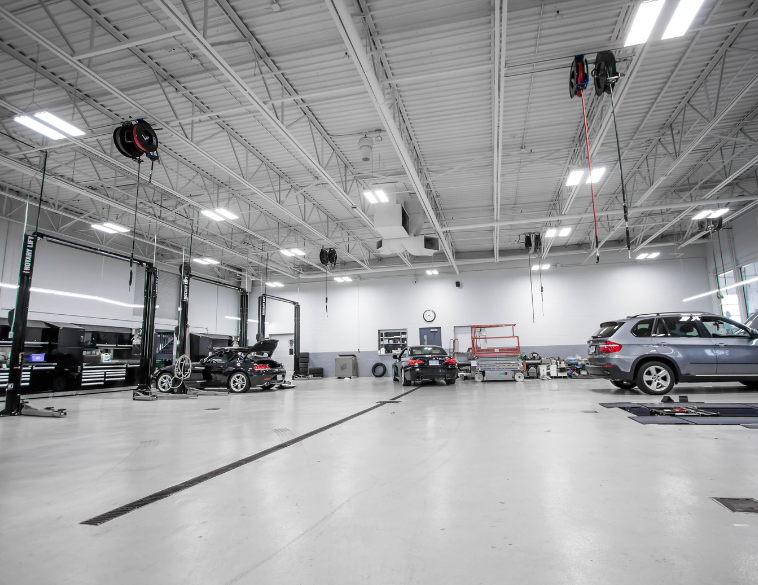 Store has 48,000 square feet
Now, Budds' BMW Hamilton has about 48,000 square feet. The service shop boasts 18 bays, including a prep and clean-up bay. There's also a parts and accessories department, but bodywork is referred to the Budds' Collision in Oakville. "Collision repair requires special expertise, especially to do luxury cars properly," notes Budd. "It's better to have a large operation like the one we have in Oakville, with well-trained people, so you can keep up with paint and repair technologies."
Customers can relax in a spacious lounge with a cafe while they're waiting for their vehicle, well-equipped with Wi-Fi and other amenities to feel at home.  
And like other Budds' locations, the Hamilton BMW store is getting ready for electrification, with high-speed electric vehicle chargers being installed. "We tend to put in a few too many, going a little higher on the size because we need to skip a step," explains Budd. "If you put in smaller chargers, you'll just be doing them again in three or four years." He foresees the day when stores will be delivering 15 to 20 electric vehicles at the end of the month. "You've got to charge those up to 100 percent so that they go into customers' hands ready to go."
Located in Hamilton's Mountain area, Budd's BMW Hamilton is in the midst of an affluent community. There are other dealerships in the immediate vicinity, so consumers know it is a destination for car shopping.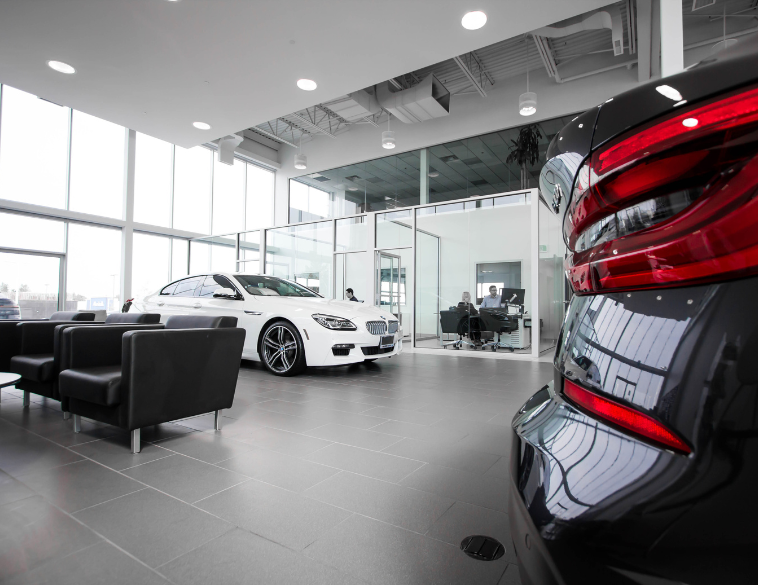 Performance brand
Since BMW has been known as a performance brand, it appeals to consumers who are looking for a little more in a car, and prefer a vehicle with a sporty feel. "BMW has many new models on the go, there's hardly anything old on the lots," observes Budd. He feels they're ahead of their luxury car competitors, citing the new all-electric i4 and iX as attracting excitement and already building momentum.  
Admittedly, shortages have been a challenge. "It was worse last year," Budd states. "You never know where it's coming from. The plant can get closed for a week because they are missing a component since there have been logistics issues all around the world." He doesn't believe it's going away yet and will be playing it by ear.
However, there have been some advantages to low inventory. "For the last six years, sometimes there was too much stock, and too much available," says Budd. "It's not a terrible thing from a cost standpoint." He believes carrying less inventory has helped stores run a little more efficiently when there isn't more inventory than is necessary.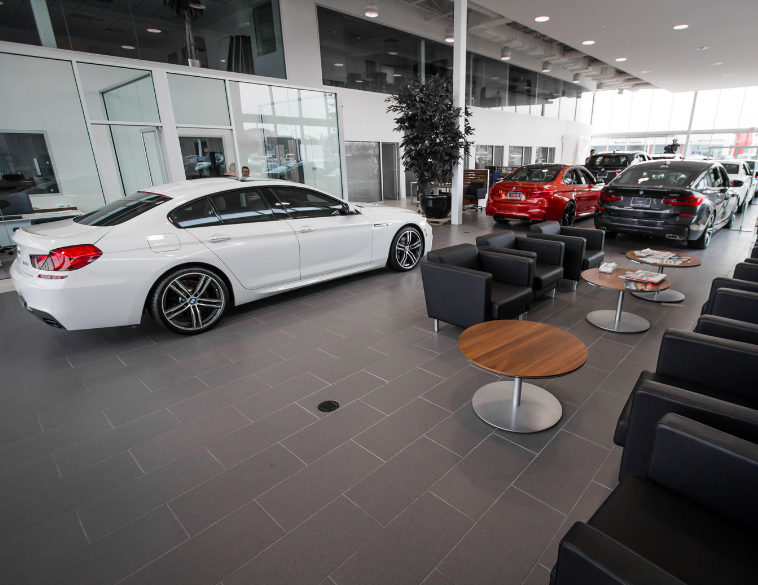 Hotel lobby look
There will likely be another renovation in the works for BMW Hamilton in the next two or three years. "BMW will probably come out with a new program," explains Budd. "Renovations generally have about a 15-year shelf life before there are changes." However, the changes may not be major. The building structure is solid, but there may be a ceiling, lighting or tile change. "The new concept is to make a dealership look like the inside of a hotel lobby," he predicts.
Like so many others in the industry, Budd is keeping on top of changes. While not all consumers will be buying cars online, there are benefits to the process. "People can do their early research online from the comfort of their living room, and decide what they like," he describes. 
Dealers need to help create an environment where consumers can go online, jump out and receive the personal service they need, and then go back online to finish the car deal.
"If we can make it really customer friendly throughout that process, it'll be good for the customer and for us."