Nevertheless, economic uncertainty and challenges remain
As we edge further into spring, the Global Automakers of Canada (GAC) has released its latest new vehicle sales data from member OEMs.
Year-over-year, total vehicle sales were up slightly compared with Q1 2022 at 197,311 units (representing a 1.1% increase). More significant gains were seen in light truck sales, which at 155,726 units, represented a 4.7% year-over-year increase, though, from a total production perspective, this gain was offset by the continued decline in passenger car demand—sales at 41,585 units for Q1, were down 10.4% compared with the same period a year earlier.
In terms of individual brands, some faired significantly better than others. On the mainstream side, the strongest performers for Q1 were Kia, which saw a 38.1% increase in volume (driven by robust demand for two passenger vehicle offerings, the Carnival and EV6, and by two SUVs the Sportage and Telluride (light truck demand was up 66.2% year over year). Mitsubishi also saw significant gains (11.5%) driven by a whopping 304.4% increase in demand for its Outlander PHEV.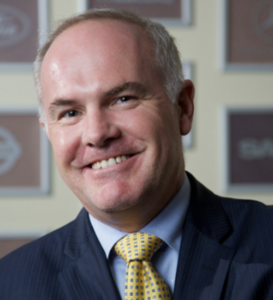 Toyota saw a 5.0% increase year-over-year, with sizeable gains on the passenger car side from the Camry, specialty Supra GR sports coupe and on the light truck side, its staple RAV4 and large Sequoia SUVs. For most other mainstream brands, sales were down overall, though some specialty models such as sports coupes and large SUVs did post major gains, likely due to the lack of availability of more traditionally mainstream models.
On the premium and luxury side, OEMs faired better. Niche players such as Maserati saw a whopping 89.8% increase in sales over Q1 2022, driven by strong demand for its SUVs, while Genesis saw year-over-year sales climb by 52.5%, Lexus by 42.3% and Land Rover by 37.1%.
During an interview with Autosphere.ca, David Adams, President of GAC said that while overall sales volumes continue to trickle upward as manufacturing and supply chain issues slowly improve, they still remain significantly below pre-pandemic levels and there are several factors that could hinder new vehicle demand going forward. 
"I think the biggest challenge at the moment is whether or not we will end up in a recession and how much of an impact it will have." Adams noted that while inventory and deliveries have improved, the so-called "seller's market," we've seen over the last 18 months where dealers were making near-record profits on the units they could get their hands on—isn't likely to continue. 
The combination of stubbornly persistent inflation (it was 5.2% in March), and higher interest rates, are starting to take a chunk out of consumers' buying power.
Inflation is also resulting in sticker shock for consumers—J.D. Power reported that price inflation for new vehicles was approximately 8% in 2022, plus with the market now heavily skewered to larger and more expensive light trucks and SUVs (87%), versus passenger cars (13% of the total market) tighter credit conditions, combined with higher prices are likely going to make it challenging for both OEMs and dealers to move metal—at least for the next 12-18 months.