To make life easier for customers, some dealerships combine the sale of electric vehicles with a free support service to advise the buyer about the installation of a charging station.
This is the case of the Porsche Quebec center, located at 1850 Jules-Verne Avenue in Quebec City. As explained by the general manager, Louis Desmeules, the accompaniment service is one of the two components that the company is developing in parallel in order to deepen its customer service.
Porsche Quebec: team training and customer support
"We are working on two tracks at the same time. The first is training; it's offered by the manufacturer and covers everything related to electromobility and electrification. This training is for our sales consultants and our service teams. We want to acquire this knowledge in order to advise our customers."
While these trainings are underway, the dealer has developed a second component, which is customer support.
"When the first electric cars arrived, we immediately asked ourselves how we could help our customers in this area. That's why we partnered with Bornes Québec. They are the ones who advise the client on the different methods and tools and recommend certified bollard installers. This verification is usually free."
It should be noted that beyond this support, it is the customer who will assume the costs for the installation of these electrical infrastructures.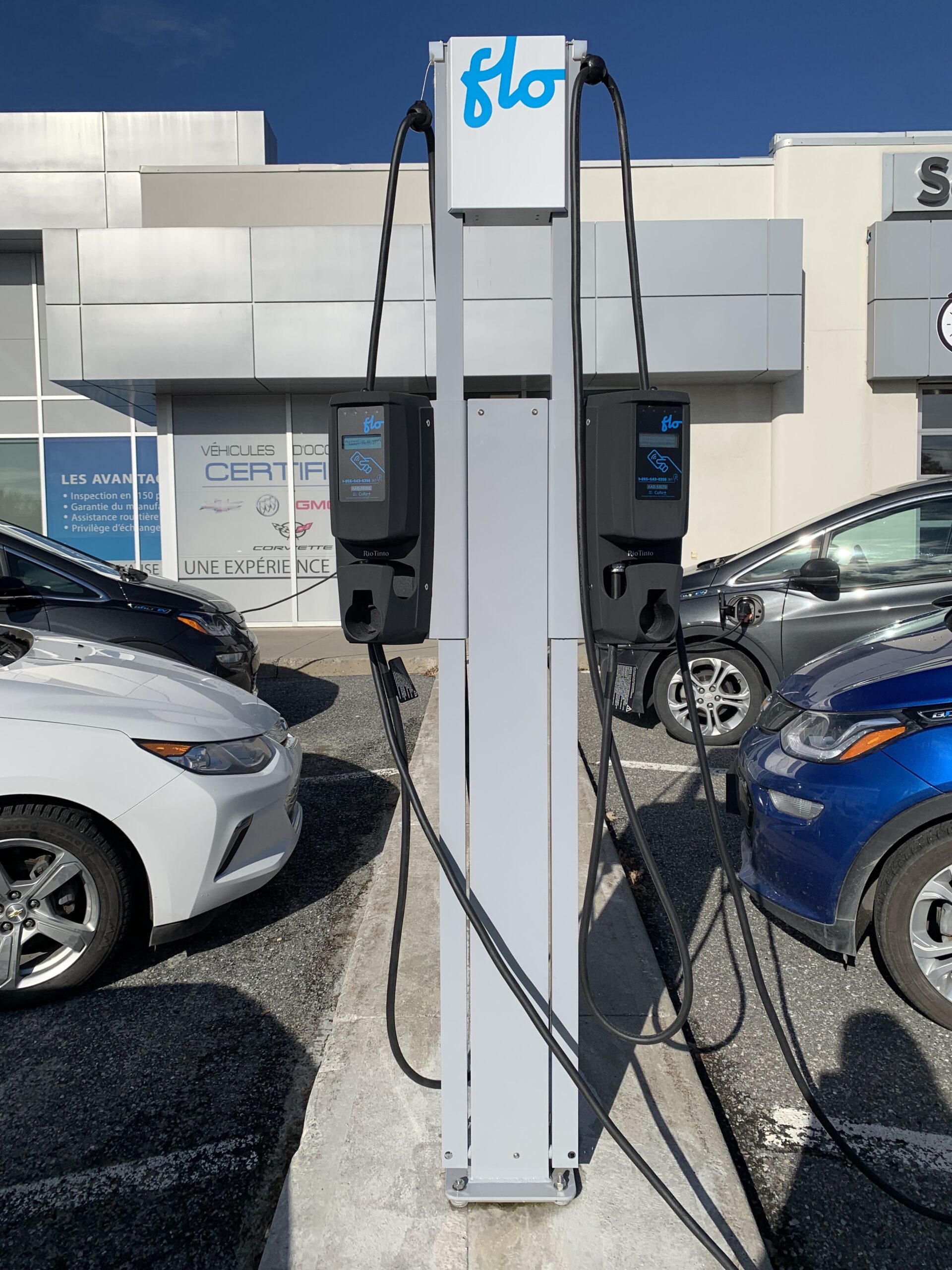 A popular and safe service
"You feel much safer knowing that an electrician is going to take care of the customer's needs in their home. We wouldn't want that responsibility ourselves," says Desmeules.
This service has been offered at Porsche Quebec for nearly four years and is very popular.
"In the first year of operation, we sold three electric vehicles while this year we'll surpass the 50 electric car mark. And more than 50 percent of customers have requested the free verification to find out what they'll need to install a charging station at their home."
This support service is offered free of charge to consumers through an agreement between the manufacturer, the dealer and the electrical service provider Bornes Québec.
A different vision
Lussier Chevrolet in Saint-Hyacinthe offers two electric car models, the Bolt EV and the Bolt EUV.
Its president, Guy Lussier, is aware of the various promotions offered to customers by manufacturers, some of which offer a $750 rebate for the installation of an electric terminal. But, according to him, in a context where the market of electric cars in Quebec is marked by a strong demand, these promotions are useless.
"If we look at the reality of the market today, it is incomprehensible that this kind of promotion is being offered," says Lussier. Electric vehicles are selling well and the price is interesting. It's not really necessary to offer promotions to make EVs more attractive to consumers. Especially since the purchase of a new EV is already subsidized."
In addition, notes Guy Lussier, used EVs that date back to 2020-2021 and have a certain mileage are selling for more than new cars.
Making life easier for consumers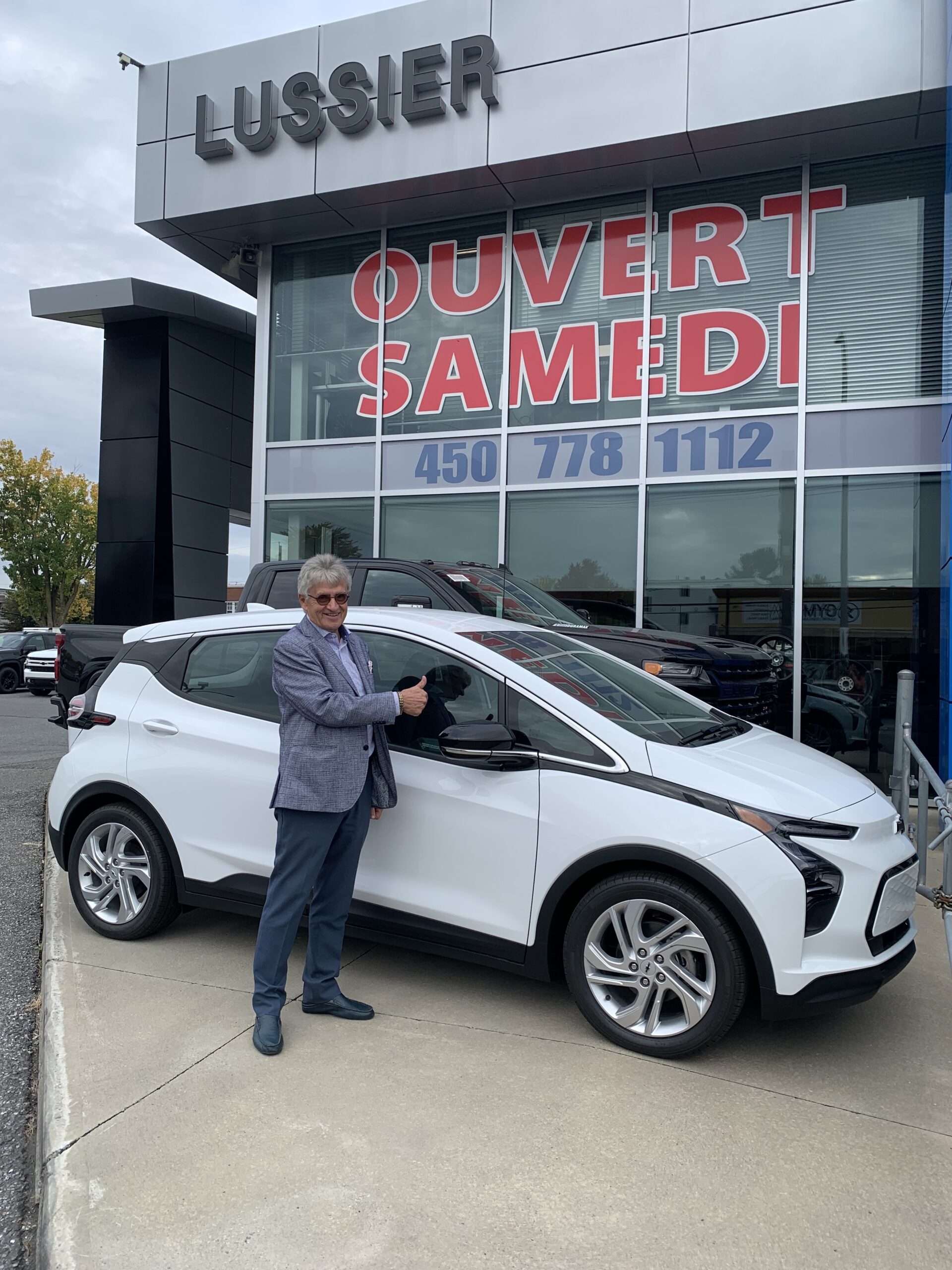 Guy Lussier agrees that it's a good idea to make it easier for consumers to go electric, up to a point.
"The person who makes the decision to buy an electric vehicle is at the same time agreeing to arrange for charging stations at their home. It's like if you buy a set of pots and pans, but you don't have a stove, you have a problem."
Moreover, according to Mr. Lussier, buyers do not raise the issue of bollards.
"What our customers want to do right now is make a reservation that will allow them to get in line and wait for their EV to arrive. And if they decide not to take the vehicle, I have some 200 buyers waiting. That's unheard of! So, I don't think it takes a promotion."
The joy of driving an EV
Guy Lussier believes that in order to simplify customers' lives, it is important to provide them with information on the characteristics of a good charging station and the recommended models.
"People love driving an electric vehicle so much, they love the benefits of it so much that even though a charging station might be an irritant, they're so happy to have their car that they're going to find a solution to have easy and simple charging."