Groupe Park Avenue is a family business par excellence. Under the leadership of Norman Hébert, since 1991, the SME has made its mark in the automotive industry.
Today, it has a thousand employees and 16 car dealerships offering 13 prestigious vehicle brands, mainly on the South Shore of Montreal: BMW, Volkswagen, Audi, Honda, Toyota, INFINITI, MINI, Harley-Davidson, Lexus, Mercedes-Benz (Sprinter), Jaguar, Land Rover and Volvo.
At the beginning of the year, Norman Hébert passed the torch of the company founded by his father in 1959 to his son Norman John Hébert, who until then had been Vice-President and Chief Operating Officer.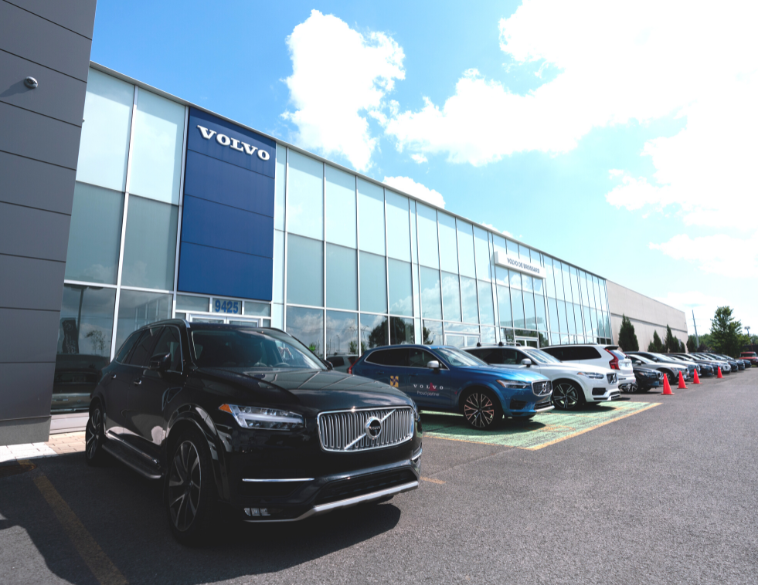 "We've been preparing for this transition for a long time," says Norman John Hébert proudly. "I've been with the company for almost 10 years now and I've held several roles to prepare myself for this position. We're a business family that thinks about succession and transition. That said, despite my young age, I don't intend to shake things up. The important thing is to carry a vision rooted in our culture and to be able to approach things differently."
New generation and new challenges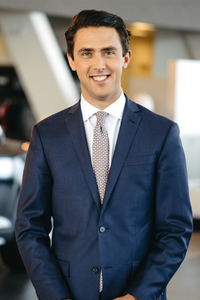 Norman John Hebert's appointment coincides with the emergence of a wide range of new issues for the automotive industry, including electrification, managing the new car shortage, labour scarcity and changing consumer habits.
Mastering the electric shift
For Groupe Park Avenue, electrification represents an opportunity, but also several challenges. The demand for electric vehicles in Quebec is strong and to meet this demand, the company is developing expertise in the various aspects of electric vehicles.
"So we have to think about our physical facilities and infrastructure," says the new CEO. "Several projects are underway to electrify our buildings and equipment and to train our salespeople."
The sale of an electric vehicle as a perfectly adapted solution to the customer's needs requires technical training; but such training is rare.
"There are very few technicians who are well trained to work on high voltage vehicles and there are very few schools that talk about that." "Our duty as a company is to invest in training if we want to be a leader," says Mr. Hébert.
Invest in digital to follow the consumer
Groupe Park Avenue has made significant investments in cloud technology. "Today's consumer is increasingly digital and very specific about the kind of experience they want, so it's important to implement effective customer relationship management strategies," says Hébert.
"The in-dealership experience is still important and will remain so, but we need to better align our operations to meet it. By investing in our digital tools, we are ensuring that the transition from the online to the offline experience remains seamless. We're focusing on an omnichannel approach so that the customer who starts an online experience doesn't have to start from scratch when they get to the showroom."
From inventories to orders: a change in culture
Like all dealerships, Groupe Park Avenue was in the habit of managing inventory in the yard and in the showroom. Today, it is time to manage orders.
"Change is cultural," says Norman John Hebert. « We get our people used to selling a vehicle that can be ordered. So, instead of saying no, this vehicle is not available, we tell the customer that we will make sure to order it as you want it so that it will be here in 4, 6, 12 or 24 months. With little to no inventory, we always have to make sure we sell our pipeline so that once the vehicles are in the yard, they're already pre-sold."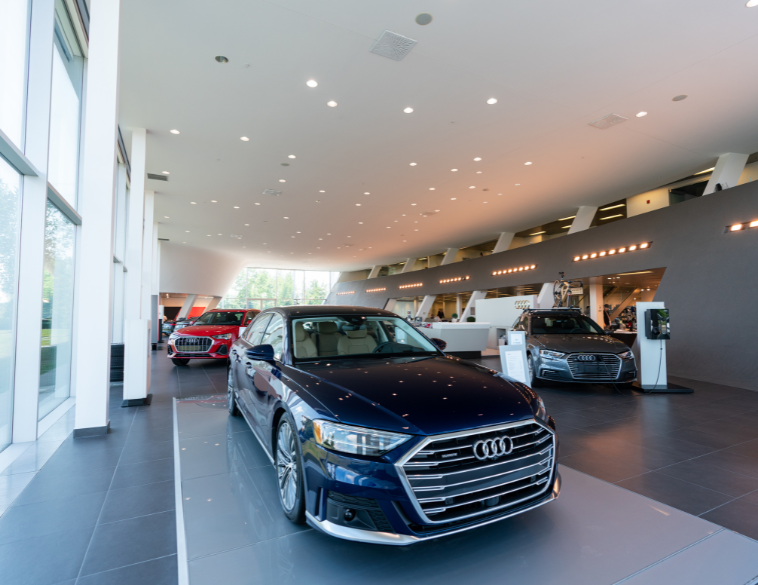 Adapting to the labour shortage
"In a context of scarcity, the most important thing is to retain the talent that is in place," says Hébert.
"We invest in leadership training for our managers so that they can create environments conducive to the retention and development of our people. We work hard to ensure the physical and psychological health of our employees. We have created succession management programs to identify people who have the potential to grow within the company."
To attract new talent, Groupe Park Avenue has instituted a referral program that is proving successful.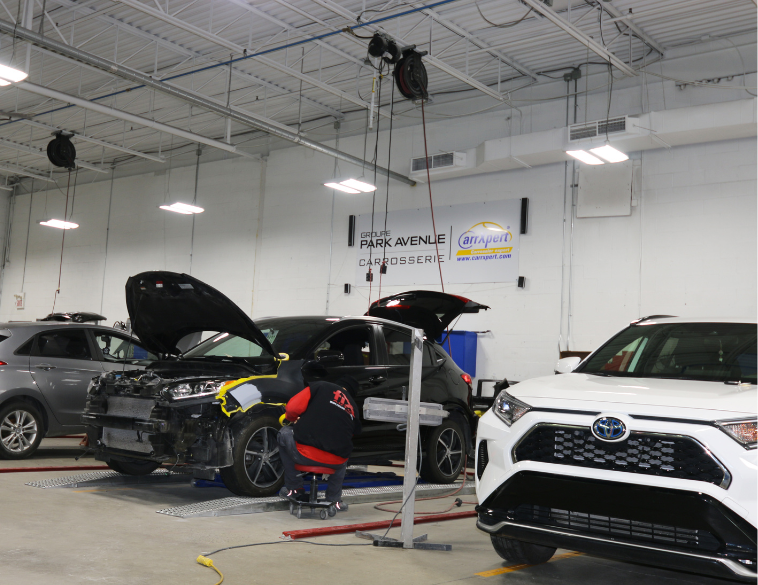 "We offer bonuses to our employees who refer talented people to us. In 2022, we received 52 referrals internally, which allowed us to hire about 30 people. So we paid several tens of thousands of dollars in response bonuses to our employees. And we're very happy with that."