It didn't take long for Polestar to sell out of the limited number of special edition versions of this hybrid powerhouse.
How do you make an already exclusive vehicle (with only 1,500 units available), even more exclusive? If you were to ask the folks at Polestar, they would tell you that the secret is to produce even fewer units, and then watch them sell out… and fast.
Soon after introducing the world to the Polestar 1 Special Edition hybrid sedan in April of this year, the 25 units that were earmarked for the world market sold out quickly. Offered for a mere $206,500 CAD, the Special Edition vehicles were snapped up by buyers around the globe.
Unfortunately, Canadians weren't quick enough with their orders, which means we won't see any of these exclusive vehicles in our country.
One could argue that the "regular" Polestar 1 is "special" enough. Especially when you consider that its hybrid powertrain pumps out 619 hp and 737 lb.-ft. of torque.
The Special Edition, however, comes with a few standout cosmetic features that help it outshine its sibling. These include bespoke matte gold exterior paint, black wheels, gold callipers, and gold stitching on the inside, along with gold seatbelts.
Mechanically, the Special Edition is the same as the car it's based on, but that's nothing to sneeze at. This plug-in hybrid features two electric motors driving the rear wheels, and a turbocharged and supercharged 4-cylinder engine driving the front wheels. It also boasts a carbon fibre body, 6-piston Akebono brakes, adjustable Öhlins dampers, and a battery-only range of an impressive 124 km.
Customer profile
With a price tag exceeding $200k, Polestar 1 buyers are well enough off to be able to buy pretty much any vehicle they want.
According to Hugues Bissonnette, Polestar's Country Manager for Canada, the typical Polestar 1 buyer is between the ages of 35-55, is very tech-savvy, and is looking for a vehicle that not only offers impressive performance but is also packed with the latest technologies like Polestar's Google infotainment system.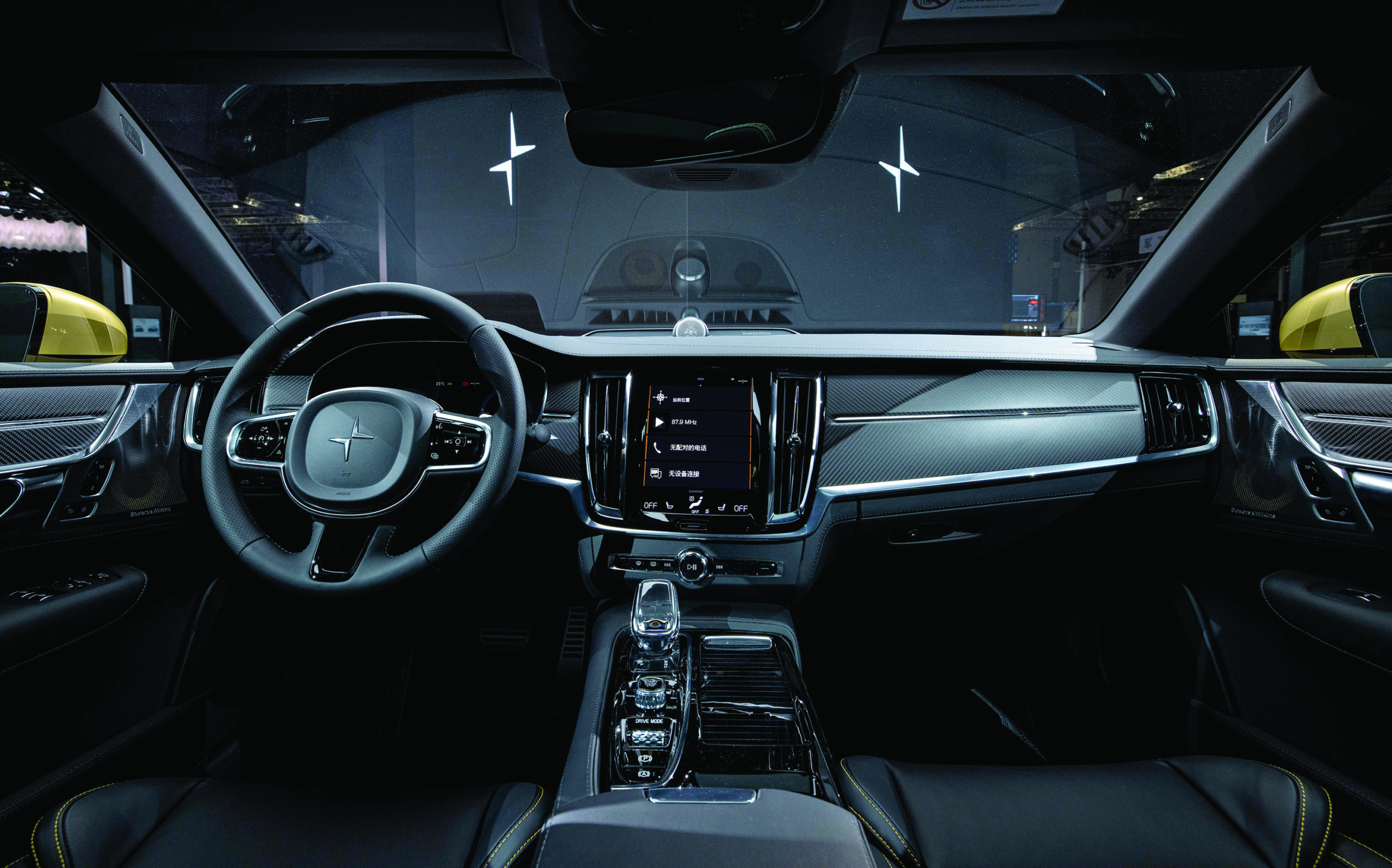 "Part of the attraction is the fact that over three years we're only producing 1,500 vehicles for the world," Bissonnette adds, "which makes it a very, very exclusive model. And the fact that we offer a range of over 100 km… there is no plug-in hybrid available on the market that comes even close to that range."
Retail experience
Currently, Canadian consumers can purchase a Polestar vehicle from one of three retail locations: Vancouver, Toronto or Montreal. Bissonnette says these three locations allow Polestar to cover about 95% of the Canadian EV market.
Polestar isn't interested in the traditional dealership model, calling its retail locations "spaces" rather than "dealerships." In fact, although you can view and test drive a vehicle at one of the three Polestar spaces in Canada, all maintenance and repair work is done off-site at what Bissonnette calls "black box locations."
Rather than visiting a Polestar location for maintenance and repairs, customers can expect to have their vehicles picked up and dropped off by Polestar staff, even if they happen to live way outside what might be traditionally considered a dealer's territory.
For instance, even if the owner lives as far away as Calgary or Winnipeg, Bissonnette says the vehicle will be picked up and dropped off by Polestar, whenever necessary.
Growing Polestar family
With the Special Edition now sold out, and the Polestar 1 set to see the completion of its production run towards the end of 2021, the company is already planning for the future.
The Polestar 2 is now available, and unlike the plug-in hybrid powertrain offered on the Polestar 1, this more affordable model (starting at $70k CAN) will only be offered as a Battery Electric Vehicle (BEV).
With a 375 km range, and two electric motors putting out a combined 408 hp and 487 lb.-ft. of torque, the Polestar 2 isn't as potent or as impressive as the company's flagship vehicle, but it's also way more affordable.
A Polestar 3 is also in the works, and the company says that this, their first SUV, will be priced somewhere between the Polestar 1 and 2. Also in the pipeline, a vehicle based on the Polestar Precept, which will be coming to market in the near future. Bissonnette says the Precept offers a glimpse of the design direction the brand has in mind for the future.
As a brand, Polestar has come a long way since its origins as the performance arm of Volvo. With their view set firmly on the future, the company is bringing to market exciting new vehicles that clearly appeal to a segment of the market that's hungry and ready for BEVs.