By encompassing every vehicle offered on the new car market and gauging feedback from consumers as well as expert evaluators, the autoTRADER.ca awards provide a very unique perspective, says Dan IIika.
Recently, TRADER announced the winners of its 2021 autoTRADER.ca Awards. This year's winners were the Genesis G70 (Best Overall Car), Volvo XC40 (Best Overall SUV) and Ram 1500 (Best Overall Truck). The decision of which vehicle is crowned as the top in its respective category is a very comprehensive process.
To give you an idea of just how comprehensive, the awards selection process includes evaluation of more than 350 passenger cars, SUVs and light trucks across 22 different categories.
The awards process utilizes a panel of more than 20 automotive journalists who evaluate each vehicle by 12 distinct categories. These include assessing each vehicle for its overall value, as well as it's level of performance, technology and onboard features, innovation, engineering ergonomics, design, build quality as well as its driving satisfaction, safety, fuel efficiency and overall capability.
What's different about the autoTRADER.ca Awards program is that it takes into account every new vehicle sold in the Canadian marketplace, not just those that are new products, or redesigns. For consumers, this represents a very important consideration, since it gives them an idea of the range of options on the market, allowing them to select a vehicle that is truly best suited to their needs.
To find out a little more about what goes into the selection process, Autosphere interviewed Dan Ilika, Road Test Editor for autoTRADER.ca. Here's what he had to say:
autoTRADER awards and the industry
Autosphere: From your perspective, what do the autoTRADER.ca Awards represent for the industry?
Dan Ilika: Our take on it is that these awards are pretty unique in the industry. Our goal is to try and make them as wide-reaching as possible, so we consider every new vehicle currently on sale, it doesn't just have to be those that are new or updated for this particular model year. Essentially, anything that is sold on the new vehicle market in that model year is eligible. The reason we do this is, that from our perspective, vehicle shoppers are not just considering the newest or most updated vehicles on the market they are considering everything, so our awards should reflect that as well.
Canada's choice awards
There's also an additional element as well, can you tell us about that?
DI: That's correct, there is an added element to Canada's choice awards. While we have a panel of 20 contributors from across the country who are highly experienced auto journalists, we also feel it's important to have feedback from Canadians as well about what they think of their most trusted brand of vehicle and their most trusted types of vehicles whether its passenger cars, SUVs, trucks, EVs, hybrids.
The reason for that is that in most cases, auto journalists are only living with a vehicle for a week at a time and there is only so much you can take away from that. By gauging feedback from consumers, we get a better understanding of what a particular vehicle and brand is like living with over the longer term, and as a result that gives us a pretty unique perspective when it comes to vehicle awards.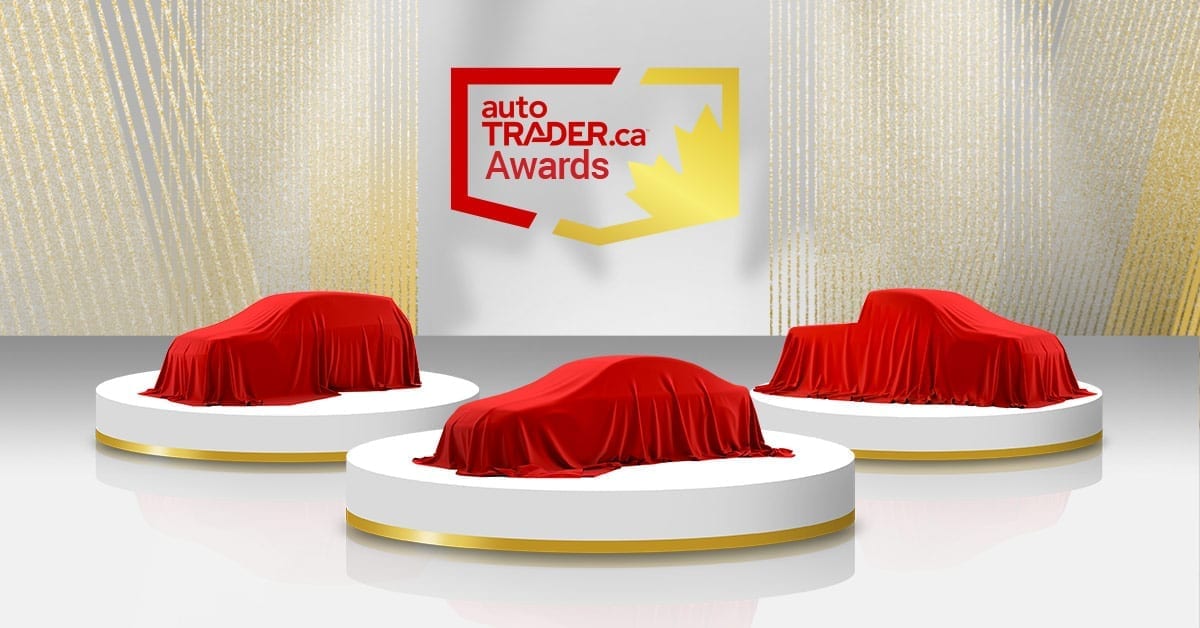 Award selection process
Can you tell us a little about the selection process for these awards and what's involved?
DK: The awards process considers every single vehicle, which translates to more than 350 different types available in the marketplace. From there we narrow it down to a shortlist based on a voting process. Every vehicle in every segment is listed, so if you take, for example, compact crossovers, we will send that list out to all of our contributors that are voting and we ask them to narrow down the field of what are the most significant. They will then pick their top choice and we will narrow it down and do the vote, which leads to the shortlist.
Doing it this way helps narrow the focus a little bit because if you have 20 people voting on a segment of 12 vehicles, for example, you are going to get a lot of votes that are scattered across all of those vehicles as opposed to concentrating on a top five. So essentially, the process works by narrowing down the selection process and doing a blind vote—we at TRADER don't know the final scores for each vehicle until they are fully tabulated. That way, no particular vehicle can be favoured or penalized over the next.
Great vs. Award-winning 
AS: In your view what separates a "great" vehicle from an award-winning one?
DK: That is a good question. I am a firm believer that there really aren't any bad vehicles for sale anymore. The industry has come a long way in terms of technology, engineering, safety and efficiency so you really are getting a lot of great vehicles on the market. That being said, we do try to look at certain parameters that make specific vehicles stand out from the rest. A good example is the innovation or engineering category–what is it about a particular vehicle that pushes the boundaries instead of merely maintaining the status quo?
Also, we look at technology features, it's not just about the tech itself. We also need to factor in how user-friendly and intuitive it is and how it improves both the vehicle ownership and driving experience. There's also the value proposition to consider. We know that the average transaction price for a vehicle continues to grow and for new vehicles today, it is more than $40,000 on average.  So, if you, as a consumer are spending over $40,000—you want to make sure you are getting the most bang for your buck. As a result, we want to make sure that is part of our scoring process and a factor in helping separate a winner from the rest of the pack.
New vehicle selection
AS: Going back to the concept of selecting all new vehicles available and not just fresh or redesigned models, how does that factor into the overall selection process?
DI: We want to make sure that firstly, we give the industry a fair shake, and secondly, that we don't exclude any good, solid products on the market that might still appeal to consumers. This was something that came up a number of years ago and I will give you an example. We all know that the sub-compact car market is shrinking, but a few years ago, we had the Honda Fit. It hadn't been updated for a while, but for a consumer looking for a small thrifty city car, the Fit ranked high on the list of recommendations. It might not have been the newest, or flashiest but it was still a good choice.
If we were to just narrow down the selection criteria to new to the market or updated vehicles, there are a lot of good products that would be left, products that consumers might be missing out on simply because they don't know about them. That's why we want to make sure that with these awards, we offer the broadest spectrum look at the market.
On a final note, we have 27 categories including those in Canada's choice awards, so it is very, very in-depth. Therefore, if you are shopping for a vehicle in Canada there is going to be an award category for you to turn to if you want to know what is the best and what stands out from the rest.
autoTRADER awards and car buying experience
AS: Based on the roster of shopping tools available to consumers, how do the autoTRADER.ca awards fit into the car buying experience?
DI: First and foremost, for us, it's about empowering consumers so that they feel confident in their purchase decisions. This goes with the expert advice we are providing as well as using the awards to highlight what is the best. There's also our price IQ tool, which is there to help consumers understand where the price of a vehicle they are looking at falls, compared to the rest on the market regionally.
Ultimately; it's about giving those tools directly to the consumer to help them simplify the buying process because many of us understand that it can be intimidating and also a bit overwhelming when we decide to purchase a vehicle. Sometimes people don't even know where to start, but by having as many tools in your toolbox you are much more likely to feel that you are getting both the best deal and also, the best vehicle that suits your needs.
Final thoughts
AS: Anything else you'd like to mention?
DI: At TRADER, we really do work to prioritize that consumer-focused, consumer-driven approach. We look at TRADER as almost like the crossroads where the automotive industry can meet, because we have this effective platform for dealers, consumers and for OEMs—an ecosystem if you will where they co-exist together.
Obviously, the dealers are the ones who are listing the vehicles but autoTRADER.ca is not just a marketplace—there is so much more to it. For us, the goal is to create a one-stop vehicle shopping experience for Canadians.