2020 was a challenging year, but at least it brought people the debut of the all-new Bronco.
As everyone gets ready to bring in the New Year, Ford wanted to provide one more timely Bronco opportunity for their audiences to enjoy.
Deeply tucked away within the Ford Archives for 52 years, Ted Ryan (heritage & archives manager) found an unpublished set of Gen-I Bronco images taken on November 4, 1968. It was then, that Santa Claus stopped by Dearborn and checked out Ford product development's cold room labs to ensure the Goes Over All Terrain 4×4 was ready for his needs.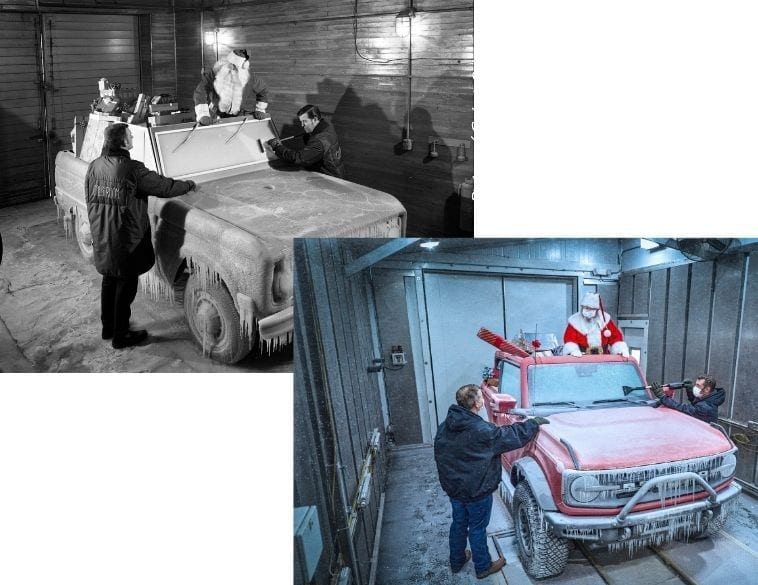 Based on Ted's findings, it appears the cold room testing photographs were shot for Ford World, a bi-weekly internal newspaper about products and associates – but never used.
Ford would like to share these historic gems with everyone, as well as their remake of this never-before-seen classic. Pictured in the remake, Santa is now back in the 30-degree below-zero cold room with a 2021 Bronco 2-door Outer Banks with Sasquatch Package, Brush Bar and Modular Front Bumper. Of course, the ice-covered Gen VI Bronco is lacquered in a holiday-fitting Race Red clear coat.