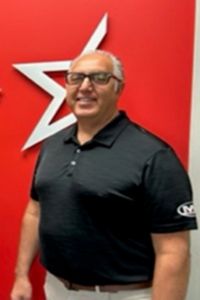 CARSTAR announced the opening of CARSTAR Calgary Crowfoot, located at 3110—240 Crowfoot Crescent NW, Calgary, Alberta T3G 3N5.
Mark Kharfan, Owner of CARSTAR Calgary Crowfoot, began his journey as an owner nearly 25 years ago when he decided to make the leap from paint technician to first-time owner. Fast forward to the present day and Kharfan is now one of the largest MSOs for CARSTAR in North America, owning 12 facilities.
"I decided to join the CARSTAR family for the support, structure and ability to foster my vision of growth," said Mark Kharfan. "I am incredibly proud to have reached the milestone of 12 locations and I credit my success to my family of team members and their tireless effort for excellence."
Newly renovated
The newly renovated location is a 325-square-metre (3,500-square-foot) facility and is operated by a nimble and growing team. The team includes a customer service representative, appraiser and store manager who collectively bring over two decades of industry experience to the area. All members of the team are highly regarded for their friendliness and ability to build relationships with customers while accurately and effectively completing the work.
CARSTAR Calgary Crowfoot is I-CAR Gold Class and will offer full-body service with frame machines, as well as paint and glass services.
"With eleven stores under his belt already, Mark continues to raise the bar on what success within the CARSTAR family means," said Andrew Northrup, Zone Director, CARSTAR Canada. "His strong work ethic and family-first approach will undoubtedly bring success to the newest location as well."
The CARSTAR Calgary Crowfoot team is looking to become more involved with Cystic Fibrosis Canada, CARSTAR's charity of choice.