Driving is something that most of us do on a daily or weekly basis, so it's no wonder some of us tend to get comfortable while doing it.
To find just how comfortable people really do get when behind the wheel, Australian car insurance comparison site Compare the Market surveyed 1,009 Canadian adults about their driving habits. Here are some data highlighted by Noémi Hadnagy from Compare the Market.
Their research found that over a third of Canadians (37%) admitted to using their mobile phone while driving. Of those, people most frequently used maps and navigation (65.1%) or SMS/messaging apps (56.3%) whilst in the driver's seat.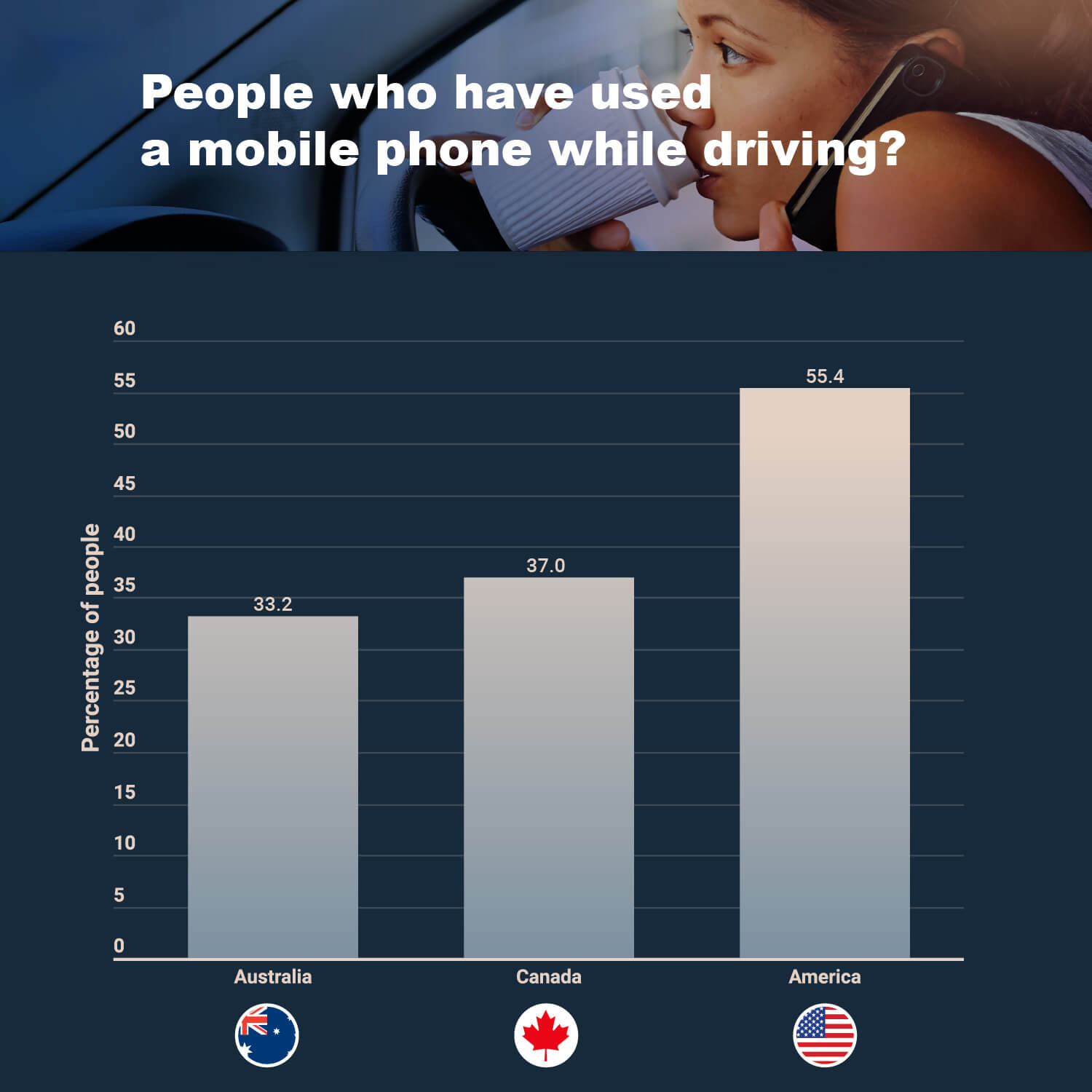 Other popular applications that Canadians regularly reach for while on the road are music (40.8%), social media (18.5%) and email (15%).
More than half of Canadian drivers (55.6%) also said that they eat behind the wheel, while over two-fifths (40.8%) admitted to speeding.
This is despite distracted driving being an illegal and finable offense, which not only includes the use of a mobile phone while driving but also includes activities such as eating or drinking, programming a GPS or adjusting the radio while the vehicle is moving.
Compare the Market's survey also revealed other common things that take place in the driver's seat, including more than a quarter of drivers (25.5%) texting or reading messages, 19.7% driving without seatbelts, with a further 15.3% of people admitting to having run a red light.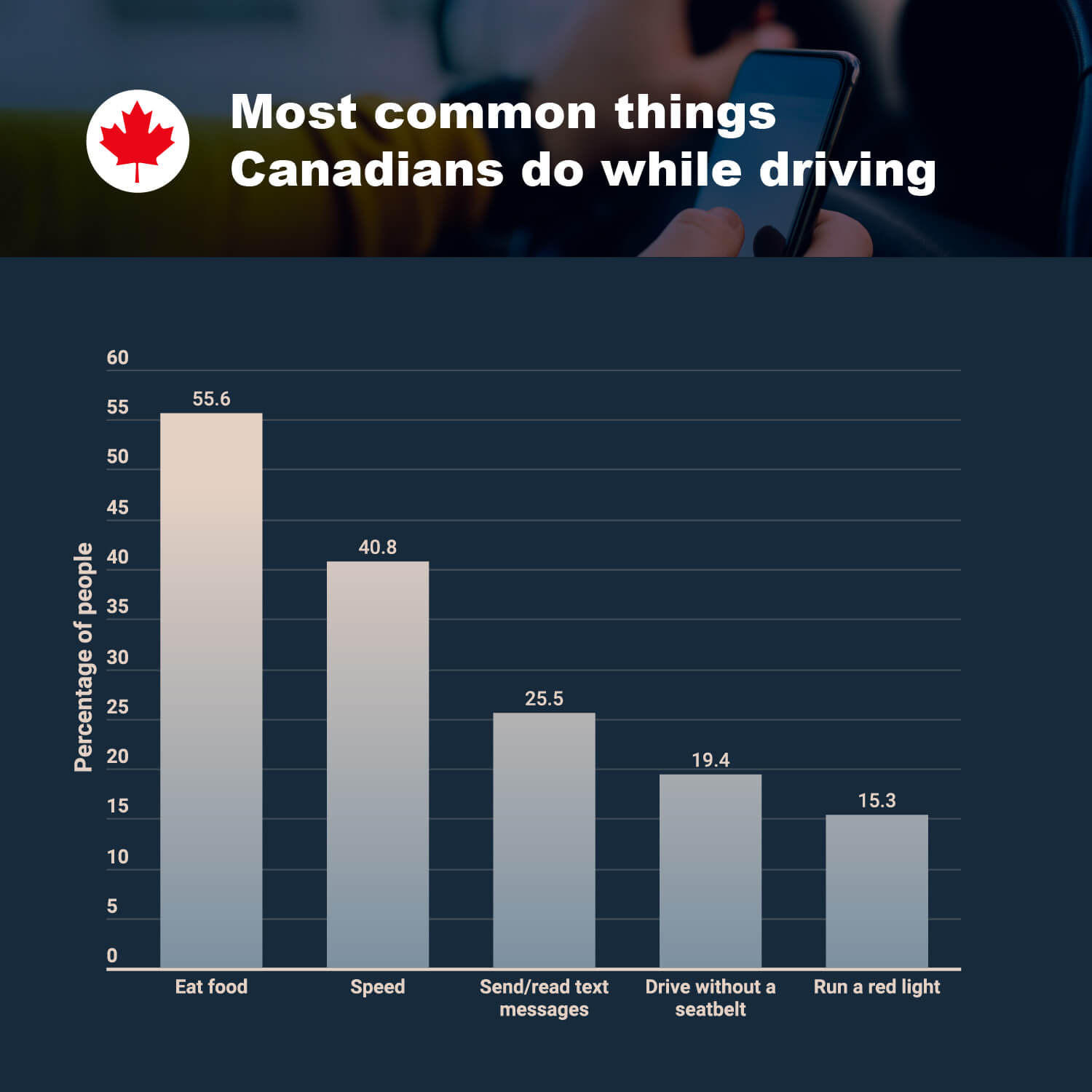 Canadians fared well compared to Americans, where over half (55.4%) of people admitted to using a mobile phone whilst driving, however, they lag behind Australians, where only 33.2% said that they use a phone while in the driver's seat.
If you'd like to read the full results of the research into dangerous driving habits, click here