Accurate ADAS calibrations require diligence from the very beginning.
Given the exponential advance in-vehicle technology over the last 15 years, with specific reference to Advanced Driver Assist Systems (ADAS), collision centres have seen a paradigm shift in the way they handle repairs.
While ADAS has gained considerable prominence, there are still questions regarding how calibrations need to be performed correctly. This situation is further exacerbated by the rate of change happening in the ADAS space.
Misconceptions
According to Nick Dominato, Senior Vice President at Repairify (the parent company of asTech), there are still misconceptions out there regarding the way that ADAS calibrations need to be conducted. "I would say around 80% of calibrations are performed correctly today," says Dominato. He stresses that in order to perform ADAS calibrations correctly, the vehicle must have the correct tire pressures. It must also be positioned on level ground and "typically, it needs to be connected to some kind of battery support or battery maintainer."
Yet he acknowledges that in a number of cases, these practices are not being followed or it is very difficult to follow them since many collision centres don't have level floors. This is why we've seen developments in ADAS technology, such as the Tru-Point Calibration System from JohnBean, which is designed to take into account uneven floor spaces so that calibrations can still be performed accurately.
There's also the question of having enough space. Dominato says 200-300 square feet of floor space is recommended, plus proper lighting. "Some shops install dimmer systems which aren't completely necessary but a good option to have if you can add them."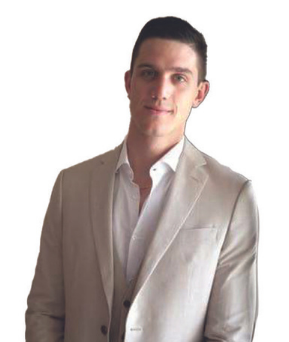 Separate building
Ultimately, he says, for collision centres, to make ADAS calibrations work effectively, a separate building from the actual shop is required with a level floor and minimal windows. Wheel alignment is also a key factor of modern ADAS calibrations so that needs to be considered from the beginning.
Another aspect of ADAS calibrations is making sure research is performed regarding service information before any repairs begin. "You really need to do this in order to verify what needs to be calibrated," says Dominato. He explains that if the shop doesn't do this, a code may be triggered during or at the end of the repair and it can't be validated by the OEM, or even worse, once the vehicle has been reassembled and/or sent to the customer, with incorrect calibrations still present.
Armed with the correct procedures and service information prior to any repairs, Dominato says that 9 times out of 10, the calibration process can go relatively smoothly.
Effort required
If collision centres are planning to perform ADAS calibrations in-house, they also need to assess the level of undertaking required to do so. "It really requires a group mentality to do this," explains Johnn Kloeckes, owner of CARSTAR Edmonton Gateway, CARSTAR Edmonton South East, CARSTAR Ellerslie, CARSTAR Edmonton Mayfield, CARSTAR Leduc North, CARSTAR Express Edmonton South. "You really need to have the calibration company come in and survey your premises to ensure it's acceptable for the proper lighting, flooring, and space—prior to even purchasing any equipment." Kloeckes says that in his particular case, even though there was 4,000 square feet of space available, the process was still "a big undertaking."
In addition to the actual floor space, there are other considerations as well. Domenic Prochilo, Vice President, Simplicity Car Care, notes that an effective area for performing advanced ADAS calibrations should also include strong WiFi access, as well as adequate room for ancillary tools and technology. "There should also be a certain amount of space (depending on the OEM) to have separation from vehicle to vehicle," says Prochilo.
The Process
As ADAS technology and the vehicles themselves become more advanced and connected, staying on top of equipment requirements and ensuring information access to repair and properly calibrate sensors is going to become increasingly critical. One trend that has been emerging, is greater security from OEMs in terms of access, with vehicle security professional credentials required to perform calibrations.
"These systems are going to have a fence built around them" explains Nick Dominato, who also notes that OEMs will be able to track and catalogue every sensor calibration that's performed, not only to ensure it was done correctly but to avoid any potential liability should a vehicle be incorrectly repaired.
"You need to make sure your staff and technicians are trained what to look for," says Dominato, who notes that this is especially important right now because it is still easy to make mistakes by overlooking even basic aspects, such as low tire pressure, uneven lighting or ground space, or even the incorrect level of fuel in the tank. "You might have all these things and the vehicle will still pass calibration, but the vehicle will not function properly."