This 1952 Chevrolet 3100 represents a modern take on a classic North American workhorse.
In the last issue of Autosphere, we brought you Stuart MacDonald's 1957 Chevrolet Bel Air.
This time, we bring you another '50s icon in his classic vehicle stable, a 1952 Chevrolet 3100.
Affectionally nicknamed the "Bullnose" the 3100 (officially called Advance Design), was Chevrolet's first post-war pickup and was launched in 1947.
It was available in lighter-duty Thriftmaster form (1/2 ton, ¾ ton and 1-ton payload versions) and heavier-duty Loadmaster configurations.
Standard six-cylinder power
All were originally powered by Chevrolet's trusty 216 cubic inch (3.5-litre) in-line six-cylinder engine making 90 horsepower.
Manual gearboxes were the order of the day in these trucks with a heavy-duty clutch available as an option.
During the course of its life, the 3100 received a number of changes, including moving the gear lever from the floor to the column in 1948, new telescopic shocks for 1950, door vent windows for 1951 and by the time Stuart's truck was built in 1952, pushbutton door handles and a painted metal instrument panel.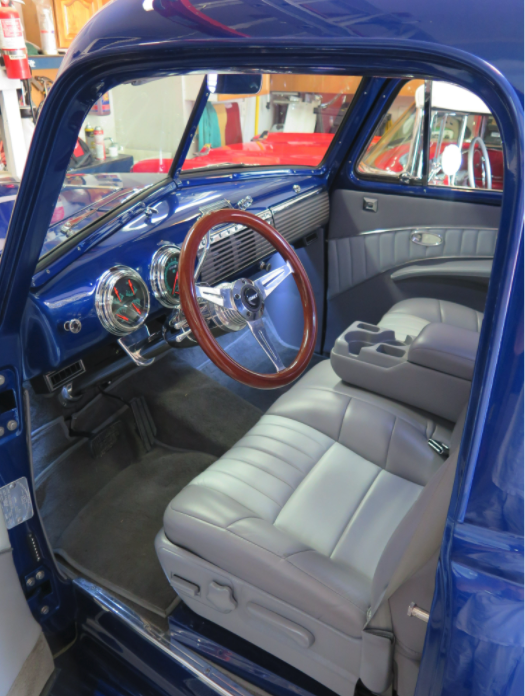 The 3100 would endure, with a facelift, until 1954 and at the time, was the best-selling pickup in North America.
Since then, these trucks have become celebrated for their distinctive styling which inspired the 2003-06 Chevrolet SSR and 2006-2011 HHR models.
Major upgrades
MacDonald's truck features a whole raft of performance and comfort/convenience upgrades.
These include a fully-boxed frame and a Ford Mustang II independent front suspension with a power rack and pinion steering (lowering the front end ride height by four inches).
Attention to detail is found throughout this truck, including the chassis, in which the wiring is run entirely on the inside of frame rails, so you don't see any of it under the hood. It also boasts four-wheel disc brakes, a fuel-injected 350 cubic inch Chevrolet V8 under the hood, as well as an automatic transmission and 1976 Camaro rear differential with Positraction limited-slip and 3.31 gears.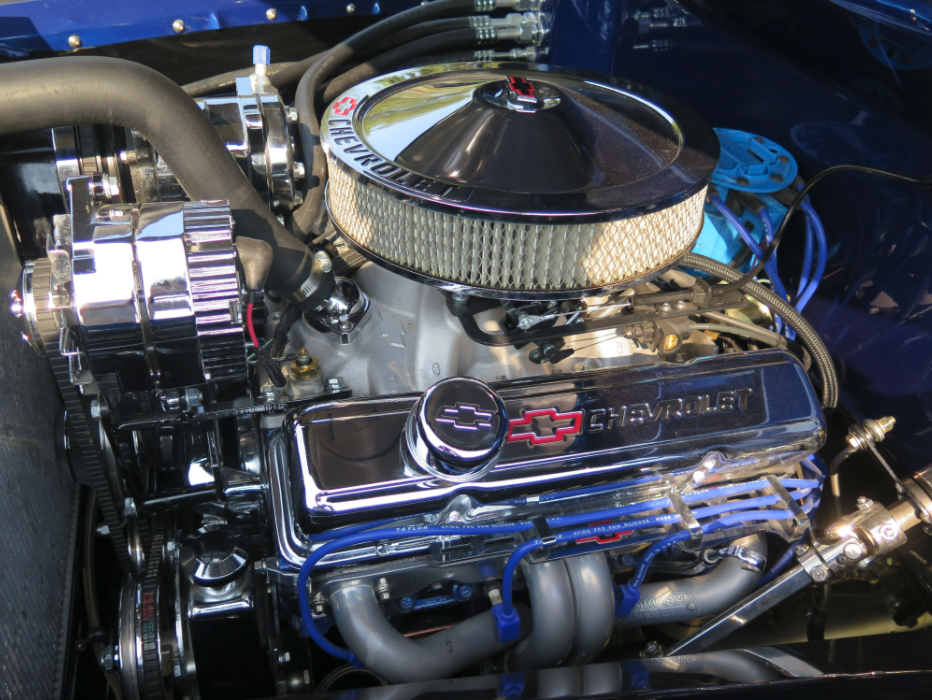 Still coveted
Inside, it boasts leather-covered power seats, tinted windows and air-conditioning, allowing Stuart to cruise in comfort and style.
We wonder that almost 80 years ago, could General Motors engineers even imagine that now, almost a century later, these trucks would still be coveted, restored, modified and enjoyed.
If they did, Stuart MacDonald's '52 model would undoubtedly stand out as among the most desirable.