Montreal residents now have the most advanced automotive maintenance and repair services close to their homes and offices, with the opening of the first-ever Fix Network supercentre in the heart of their beloved city.
The new facility, called Supercentre Auto Fix Iberville-Rosemont, brings together three of Fix Network's iconic brands – Fix Auto, NOVUS Glass and Speedy Auto Service – under one roof. Also included in the service offering is a NOVUS Glass mobile unit that serves customers at their own convenient location.
The supercentre is the first in Montreal and the third in Quebec. Two other Canadian supercentres for Fix Network – Coaticook and Sherbrooke East – are also located in Quebec.
George Salsa and his wife, Fatima Amaral, who own and operate Supercentre Auto Fix Iberville-Rosemont, are determined to offer all automotive-related repair and maintenance services in one convenient location. They already have the distinction of being the first-ever strategic partner for Fix Auto in Canada, having launched Fix Auto Rosemont in 1992, along with his brother, Carlos. They later included a NOVUS Glass facility at the same location.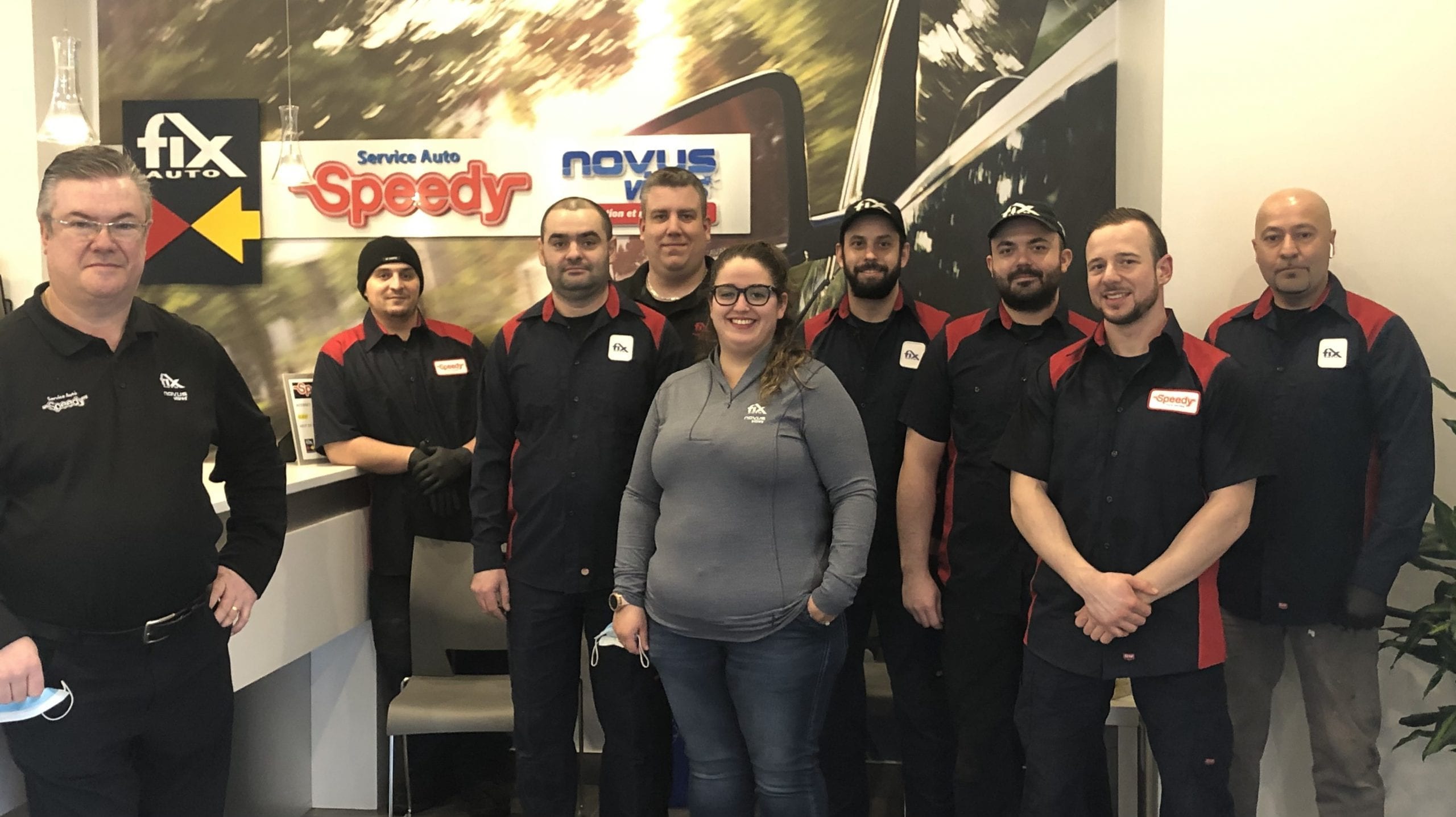 "We are excited to open the doors of our new supercentre to the Iberville-Rosemont community," Salsa said. "Fix Network is acknowledged as a disruptor in the global automotive aftermarket industry, and I am pleased to be associated with their growth."
"Our association of over 28 years has been an incredible journey. Together, we have built a strong customer base that respects our service standards and quality work," Fatima added. "Our move to build our supercentre with the Fix Auto, Speedy Auto Service and NOVUS Glass brands reflects our trust in Fix Network to take our business to the next level."
Yves Roy, Regional Vice President – Quebec for Fix Network, commented, "We are pleased to enjoy such a longstanding and robust relationship with George, Fatima and their enterprising team. Over the many years of our association, George's team has reported extraordinary year-on-year growth – something that continues to inspire our other strategic partners. Their success is linked to our success."