The aftermath of COVID-19 could be one of the biggest tests our industry has ever seen.
History has shown that the Automotive Aftermarket is a relatively recession resilient industry, however, an unprecedented decrease in total mileage driven has caused revenue declines of more than 50% in most segments.
And, with the work from home economy working-out better than many would have anticipated; it is unlikely that revenue will return to pre-pandemic levels by the end of 2021.
Three realities
With that said, I believe that there will be three realities for the Automotive Aftermarket post-pandemic. These will be:
An increase in consolidation
An emergence of e-commerce/e-scheduling
The issue of procuring OEM parts.
I know that these topics are not new to the Automotive Aftermarket, however, they will accelerate to what I believe will be unprecedented rates during 2021 and beyond.
Unfortunately, the post-pandemic normal will have a different look, the "family owned operation" won't be protected by the generational service that it provided; nor will the business being located in a rural or urban area matter much either.
As per McKinsey Research, "vehicles in the U.S. have seen miles driven decline by 66% since the first wave of the pandemic." A stat that will not likely change any time soon; and one can only assume that the staggering miles driven number will not be any better in Canada.
Waves of consolidation
This will open the doors to waves of consolidation, either outright purchases or debt purchases that will allow the independent operator to stay on board as a "managing partner", with a substantial decrease in equity.
Although the pandemic exacerbated the poor financial performance of most businesses, whether big or small, a change in business models may be "just what the doctor ordered." I understand that some operators may have a legacy attachment to the family business, however, the founders that started the business with an entrepreneurial spirit; wouldn't want for a second or third generation operator to fall prey to a changing environment.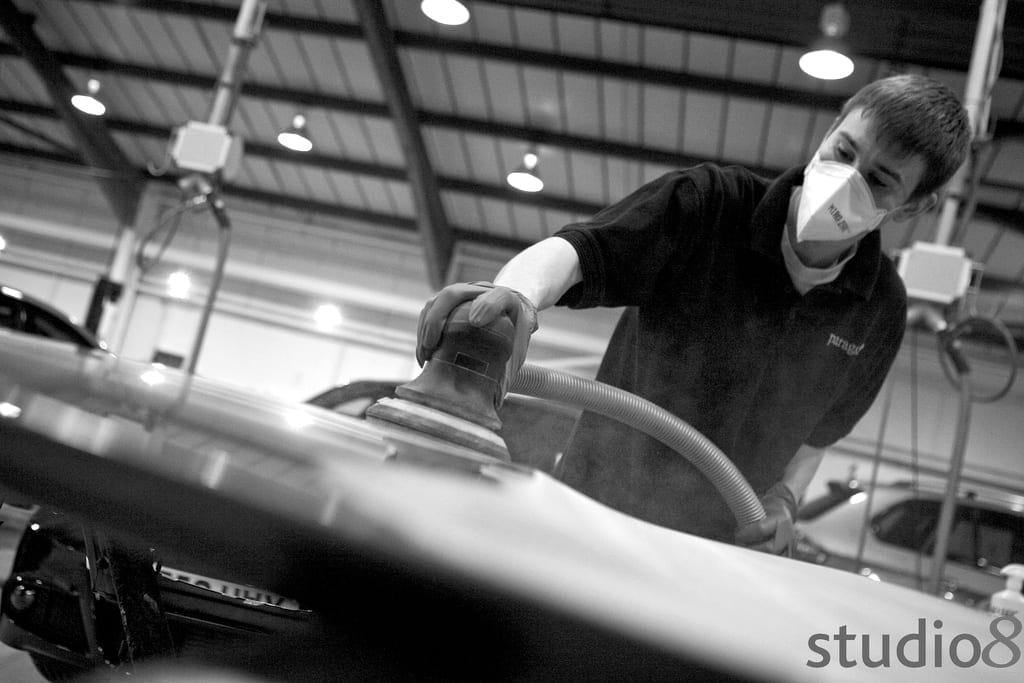 The independent operator may be better served in this new normal, whatever that will be, with a partner, a firm that can provide training and support, KPI management; opportunities to meet new clients and build long lasting relationships. For the independent that really has the drive and entrepreneurial spirit; you may now be able to fulfill the dream of being a multi-shop operator. Coming out on the other side of this pandemic does not have to be a story of doom and gloom; the story will be told by the mind-set of the operator.
Online preferences
As regional and industry specific shutdowns continue to be the new norm; the customer's desire for e-commerce and e-scheduling is greater than ever. As customer preferences have caused industries to move from a "Walmart World" to an "Amazon World"; the automotive aftermarket is not exempt from this movement. As the pandemic spread rapidly across Canada some companies have had to furlough more staff than they would like to. With a rise in online parts purchasing, it has proved to be very cost effective for some businesses to hire couriers to deliver their products as these "brick and mortar" locations look to provide better and faster service. Automotive aftermarket segments across Canada have also encouraged some form of a contactless service. From larger oil and lube companies to the collision repair businesses; giving the client the ability to schedule a service online and have a concierge service pick up and drop off the vehicle where and when the client requests as proved very beneficial.
Now, purchasing parts online, scheduling vehicle service digitally and concierge service have all been done before, none of these services are new. However, the implementation and execution of these services in the middle of a Global Pandemic is ground-breaking. By adding slight twists to these customer convenience offerings businesses that provide them will stand apart from the remainder of the marketplace when navigating through these challenging times.
OEM situation
The Global Pandemic has created difficulties for the entire Automotive Aftermarket; however, the OEMs have not gone through 2020 without their own supply chain or production problems as well.
From a lack of inventory in their dealerships, to a heavy back order in the manufacturing of parts—all have been due to outbreaks of COVID-19 in OEM manufacturing facilities.
With a high demand for parts and vehicles, plus production schedules unpredictable due to the potential of further outbreaks; automakers should try to stay as agile as possible, especially considering the uncertain short-term outlook. Unfortunately, for all parts manufacturers, the work from home economy will be of no benefit to this segment of their business. This poses a great threat throughout 2021 as there are extremely high risks of continuous outbreaks at these manufacturing sites. With that said, until a vaccine is approved with an extremely high efficacy rate, expect disruptions in manufacturing and supply chains.
The Automotive Aftermarket has survived recessions, depressions, and financial collapses; however, all industries will need to "dig deep" to overcome the Global Pandemic. 2020 has been a dismal year to say the least, companies' strategies and leadership have all been tested this year; and with 2021 around the corner, it does not seem like the path to normalcy is clear.
Leadership position
In a post-pandemic Automotive Aftermarket industry I believe that the difference between companies that struggle, survive or thrive will be the way leadership has positioned their companies to navigate through consolidation; the emergence of e-commerce and e-scheduling, and the way in which companies manage the disruption in parts availability and supply chains.
---
Domenic Prochilo is Vice President at Simplicity Car Care. You can reach him at [email protected]