I find it extremely difficult to understand why some garages are so blind to the arrival of electric vehicles on the market.
I can still hear the talk about a negligible trend for our workshops, and that the work that these EVs are likely to attract to our workshops is far from interesting. In the same vein, a number of players in the sector certainly mention the importance of training, but for the time being, the need to invest in this area is minimal.
Depending on the reality of the different markets our workshops cover, the arrival of electric, hybrid and plug-in hybrid vehicles may be marginal for the time being.
And yet, when I look at the statistics, sales of EVs of all types are increasing every year. In 2022, 62,557 hybrid, plug-in hybrid and battery-powered vehicles were registered in Quebec, according to Statistics Canada.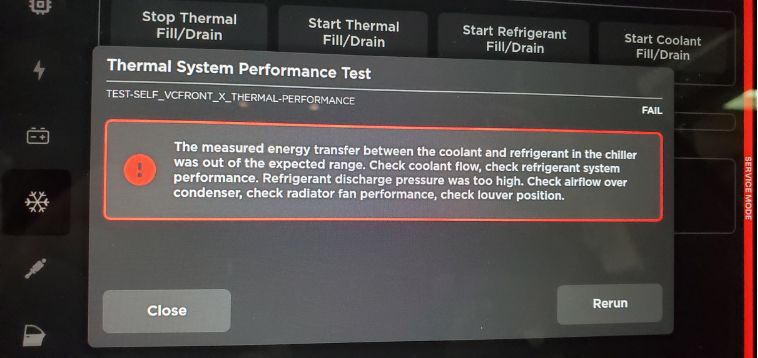 A significant market
This represents 16.7% of total sales. The statistics for 2023 are not yet complete, but with the first two quarters already counted, EV sales account for 20% of new vehicle sales in Quebec. You'd have to be blind not to see this underlying trend, which is set to grow rapidly as the 2035 deadline approaches.
In my workshop, I repair and maintain electric vehicles. To illustrate this, I'll jump to two recent cases. The first is a 2018 Tesla Model 3. Customer complaint: when he starts his car, it sounds like he's in a 747 because the radiator fan is so loud.
Here, with our training, we were able to get straight to the point. And it was the first three with this problem to come home. Once the vehicle was in service mode, we asked it to perform a Thermal System Performance Test, which put us on the right track: cleaning the front condenser solved the problem. Zero parts to replace. 200% satisfied customer.
In the battery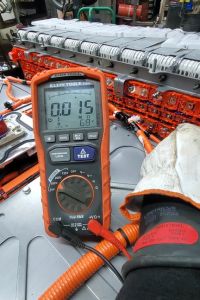 Case number two. A 2018 Nissan Leaf with 167,000 km. Code P0AA6, loss of insulation. With gloves in hand and the high-voltage battery open, we were able to find that one of the cells in the battery was short-circuited by its casing. Even though this repair was less interesting to advertise, the customer was extremely happy to have found a solution with us instead of going to the dealer.
In this case, we're talking about two out-of-warranty EVs that ended up at our place in Val-Joli, in the woods. For some, the 20% that will come knocking at your service bays is negligible. And just as when injection moulding and electronics made their entry, I sincerely believe that in the next few years, many will have a colossal amount of catching up to do to stay in business. For others who are either in the training process or, like us, are already navigating the complexities of EVs with the wind in their sails, rest assured that we've made a good administrative decision that will guarantee our survival for the future.
Food for thought.