Our cars and those of our customers are under great pressure to perform, even in extreme conditions.
I was recently confronted with a rather unusual problem, and it's the first time I've seen it. This happened to a 2013 Volkswagen with a 2.5-litre engine.
Work carried out: general inspection, set of brake pads and front discs to be changed, air and cabin filter to be replaced and two windscreen wipers at the same time. Once the work has been completed, the customer returns to collect his vehicle after his usual working day. Less than 10 minutes after picking up his car, he calls me back to tell me that the engine seems to be running out of power and the warning light is flashing constantly. And that's what tipped me off to the presence of a constant lack of fire (misfire).
Finding the problem
But how could such a problem have arisen? A faulty ignition coil or injector? I invite the customer to turn back and lend him a courtesy car and explain that we will check the perceived problem and contact him to take things from there.
I understand the customer's dissatisfaction after paying several hundred dollars and having an inspection carried out. In such circumstances, you can explain that the car in question could have a problem at any time, without warning. A bit like us in the morning, waking up with a headache without knowing why.
First thing the next morning, I plugged the computer into the car to analyse each module. Code seen: p0304, missing light on cylinder 4. OK, a faulty ignition coil.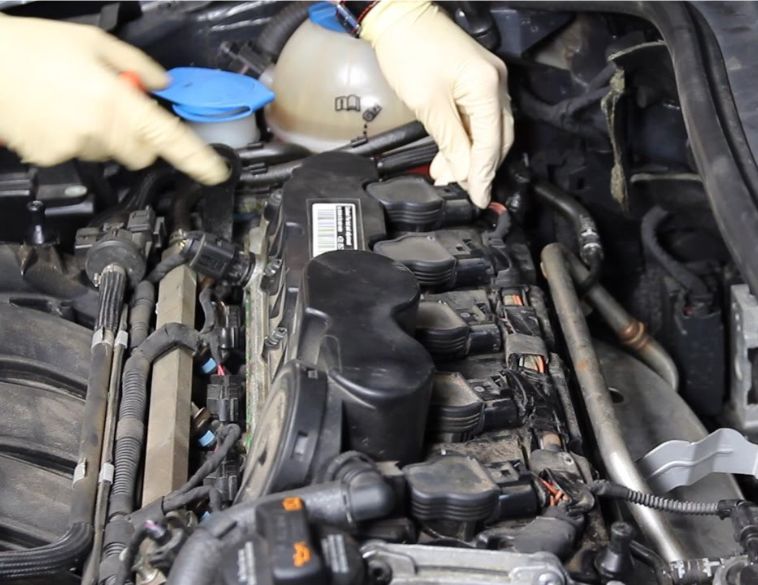 Replace the coil in cylinder 3 with coil 4 to see if the fault code becomes p0303, i.e. misfire cylinder 3. Unfortunately no, it's still cylinder 4, so what's going on?
An internal problem
I decide to take the spark plugs out to have a look, even though I know they've been checked. Bam! There is it!
Cylinder 4: The spark plug is completely pinched. How can this be possible? Everything was fine when he left.
In my opinion, a piece of carbon that had come loose from the valve was the source of the problem.
After checking, you will see that the problem was indeed present and could have caused the same thing on another cylinder. Fortunately, we were able to carry out a complete cleaning and solve the problem.
All's well that ends well. Another customer was happy to get his vehicle back in good condition.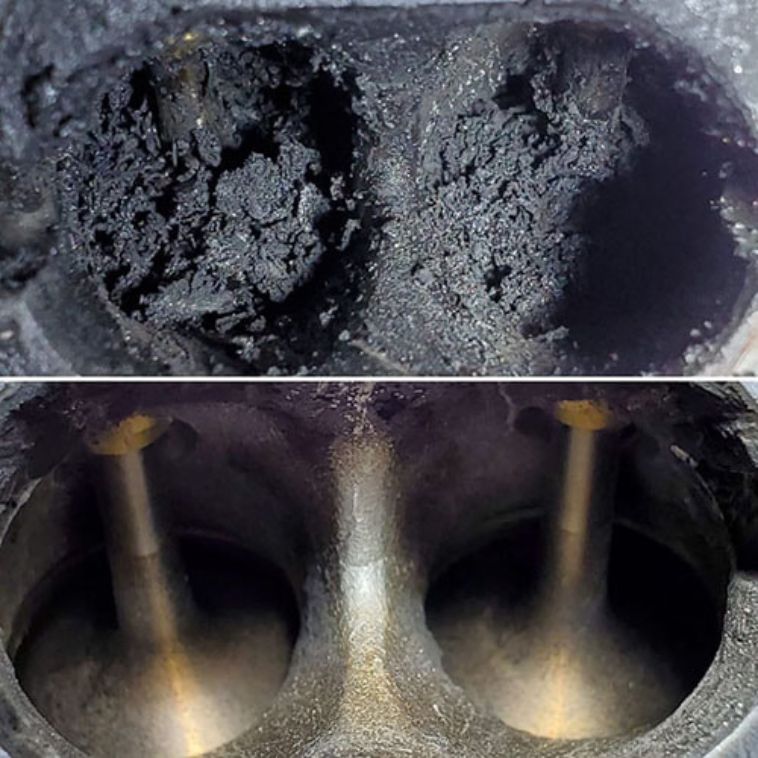 Happy diagnosis!