Bosch added 102 automotive aftermarket parts to its portfolio in the second quarter of 2023, covering nearly 24 million vehicles in operation across North America.
The new Bosch products, which cover Domestic, European and Asian passenger and commercial vehicles and are designed to support the whole shop, include 22 braking parts, 42 fuel and water pumps, 25 rotating machines, one ignition coil and 12 sensors.
Bosch Braking
Bosch released 22 high-quality braking parts and assemblies for dozens of new and old vehicle makes and models, including the QuietCast Disc Brake Pads and Bosch Blue Disc Brake Pads for late-model Asian, European, Domestic and heavy-duty vehicles. The new parts and assemblies capture an additional 2.13 million units in the operation of coverage.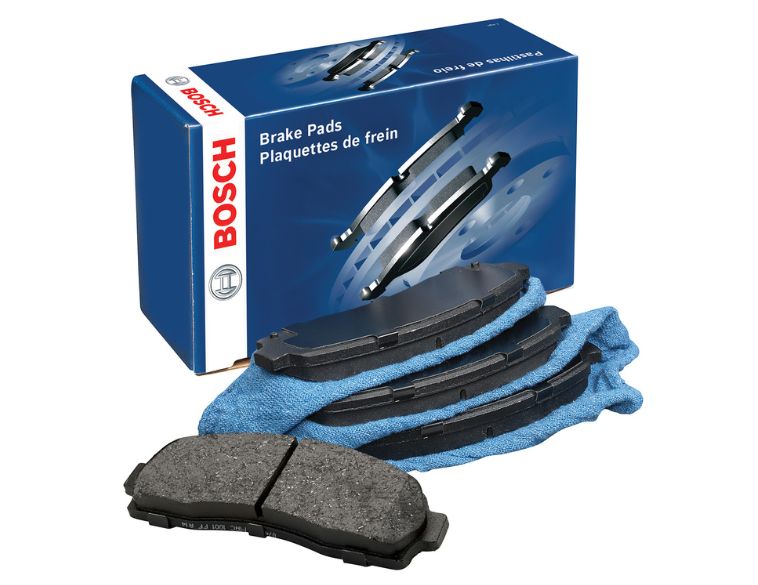 Bosch Fuel & Water Pumps
The company has released 42 new fuel and water pump parts in Q2 2023, including the Bosch Mechanical Steering Pumps, designed to generate sufficient amounts of oil flow required for the operation of a hydraulic steering system and act as prime candidates for serviceability in the Independent Aftermarket (IAM).
Bosch released one electronic steering rack in Q2, covering 109,000 vehicles in operation in North America. Bosch Electronic Steering Racks ensure complete compatibility with the original steering system and are 100% fully tested to ensure the highest quality of operation and service. The new pumps cover 2016-2019 Land Rover Range Rover.
Also released were new GDI High-Pressure Pumps, Bosch Auxiliary Water Pumps, and Bosch Fuel Pump Module Assemblies. Bosch's "Better Than OE Design," ensures each part is tested to the same rigorous quality standards as OE fuel pumps to improve upon the ease of installation and drivability of a vehicle.
Bosch Rotating Machines
Bosch released 25 original equipment rotating machines for late European and Asian models, covering just over five million vehicles in operation in N. A. The Rotating Machines are full-load tested to guarantee compliance with strict performance specifications, with OE fit, form and function to maintain quality and longevity. All Bosch starters and alternators also come with the Bosch Ultimate Roadside Assistance Protection Plan.
Bosch Ignition Coil
Also released was one ignition coil in Q2, covering 61,000 vehicles in operation in North America. Bosch Ignition Coils exceed OE specifications and feature precise, corrosion-resistant connections to provide an extensive service life. The new ignition coils specifically cover later-model European vehicle applications, ensuring reliable voltage for smooth engine performance.
Bosch Sensors
Bosch released 12 new oxygen, MAF and TPMS sensors, covering nearly one million vehicles in operation. Bosch Oxygen Sensors are designed to improve fuel economy while reducing harmful emissions, with easy installation that meets or exceeds OE performance specifications. Bosch is the world's leading supplier and OEM of Oxygen Sensors and is known worldwide for quality and performance.
The Bosch Tire Pressure Monitoring System Sensors cover 90% of vehicles in operation released after 2007, and newer vehicles in the U.S. The Bosch TPMS Sensors are universally programmable and compatible with Bosch TPA 300 programming tool.
For more information regarding Bosch's new and innovative aftermarket automotive parts and technologies, visit BoschAutoParts.com.