We asked jobbers about inventory methods now that COVID has passed.
We again spoke with Dave Elliott at Wallaceburg Auto, Alex Parker, CARQUEST Auto and Bruce Whyte of Whyte Auto Parts about this subject.
1. What are the key differences in the way you receive and stock orders now, compared to pre-COVID?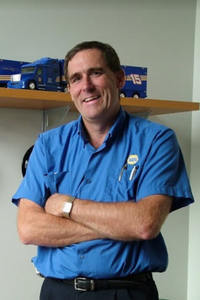 Dave: Our general procedure has not really changed much. We tend to pay closer attention when receiving orders because many suppliers are working short-staffed and/or with new staff and receiving/order accuracy is important to the integrity of our inventory counts and values.
Alex: In the past two+ years our business has had to change slightly to keep up with supply shortages. We increased stocking levels and also rely on outside sources to fill back orders more than ever before. We've also had to go directly to the manufacturer in some cases to get a part in a reasonable time.
Bruce: When COVID-19 hit we reduced staff where we needed to and went from focusing on drop-ship orders into our main branch and redistributing from there, to having overnight replenishment on all lines through the NAPA DC. This allowed us to rely on their large inventory and reduce a body. Due to supply chain issues, we have not gone back to the previous model as it once was.
2. Are there any developments, or upgrades to your shop management/inventory software you've been able to add over the last few years and how has that impacted the way in which you track inventory?
Dave: There's not really much new except replacing multi-store servers with upgraded models. A bunch of new changes have been planned for this year which all work with our present software/hardware.
Bruce: We have not changed our systems other than being more aware of low stock and sourcing from all suppliers we can in a proactive manner. If our WD does not have it, we source from wherever we can get the same quality of parts.
3. When parts aren't readily available, what strategies can you employ to mitigate delays and work with your service provider customers?
Dave: Communication is key! And we're lucky to have lots of options. Being in business for so long, you develop a pretty robust network of suppliers. Every month we're using everything we have available to keep our customers supplied. We really scramble when a supplier 'zeros' out a part a customer needs. It's really frustrating when the part a customer needs does not arrive, then we really scramble which can be exhausting for our front-line staff.
Bruce: We look across Canada at all our DCs and suppliers direct, plus other Canadian warehouses. We also communicate with the customer, so they know where we are at sourcing the part.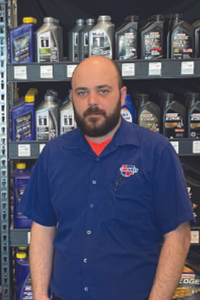 4. As vehicles become more and more complex how is that impacting parts orders and returns?
Dave: Parts change on every model and every year vehicle and we need the parts available as they start to fail. Traditional aftermarket suppliers sourcing through OEM suppliers seems to be more common.
Alex: As vehicles get more complex, I am finding there are more options available for the same vehicle. For example, in the past, a small or midsized car normally would have one option of pads and rotors; now there may be two or three options depending on the sub-model. With some of these options being similar, it is easier for the wrong part to be sent. This has increased the number of parts being sold and returned.
Bruce: Returns are a huge issue in our industry and run very high, I think VIN look-up will be the future key to getting the right application data from the customer and the right part. Pictures are also key to this—we need to help the techs plus help them to look up parts on their phones.
5. What is your current strategy related to cores and how has that changed?
Dave: Rebuilding and remanufacturing is kind of ingrained in the aftermarket—sort of the aftermarket's response to environmental responsibility. The important thing is that the old part does not go to a landfill but gets remanufactured into a new part. it's good we're reusing a part more than once! But there's a huge cost to us to collect and return the cores and likely everyone bears some of this cost in getting the cores back to the remanufacturer.
Alex: Our process on cores has not changed much in the past couple of years but I'm finding there are fewer items that are remanufactured and have no core on them. I believe this might change due to supply and material shortage—remanufacturing may become a more popular option again.
Bruce: We have not implemented any new procedures with cores, we issue cores and defect credits the same day or within 24 hours. Cores are a big cost in our business and need to be managed well.
6. Looking to the weeks and months ahead, what challenges and opportunities do you see related to managing parts inventory?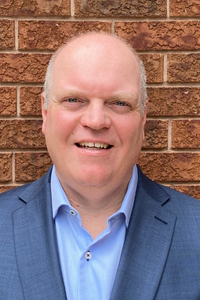 Dave: I still see some manufacturers struggling with supply. We're definitely stocking DEEPER than we used to—we're increasing min-maxes on popular parts so we don't run out. Managing inventory is a huge issue—we're lucky to utilize a system which uses vehicles by postal codes and other parameters to set our inventories specific to the areas we serve. We used to wait for any combination of lost sales or special orders totalling two before we would put a part in stock. Now we try to have it in stock before we need it the first time.
Alex: It is going to be a challenge over the next few months and probably longer to manage a proper inventory. This has also increased the man-hours needed to manually track down back-ordered items that are normally ordered on an automated system.
Bruce: The industry is not back to normal yet, we could be going into a recession, which could continue to impact supply chains. We will continue to buy heavy where needed to make sure our shelves are full.