Recently we spoke with Stacey Lintern, Chief Executive Officer, Muscular Dystrophy Canada (MDC) about how she feels regarding Shad's R&R and their participation with this Canadian charitable organization—an organization Shad's R&R Golf Tournament has been supporting for quite a few years.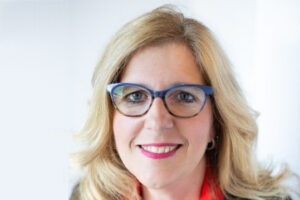 "Shad's raises a significant amount of money for MDC to invest in research. Over the many years that they've supported MDC, those monies have been well over 1.3 million, almost 1.4 million actually. So, for our organization that is very significant!
"Our mission is to find cures—we cover over 160 different neuromuscular disorders, committed to finding cures for those neuromuscular disorders. Shad's support is our largest partner that enables us to do that and I'll be sharing the story with Shad's when I go up to the golf tournament this year. There's one neuromuscular disorder—SMA. It's called—spinal muscular atrophy, and there are different types. For type one, unfortunately, it is what babies are born with and for these babies, often they do not make it to their second birthday," Stacey tells us.
Research is all important
She went on to divulge that because of research—and it always starts in the lab and then there's a continuum—it takes millions of dollars and many years. Currently, there are now three treatments for this disorder type. And it is no longer the most fatal disease for infants.
"So those types of investments are critical for the community we serve. And the positive thing about that is this treatment will work for spinal muscular atrophy. But once there's a breakthrough in this treatment, you can use those learnings for other neuromuscular disorders. The other positive thing is that this treatment is so wonderful and is so effective for this neuromuscular disorder type. We're working with provincial governments and right now in Ontario, for example, every baby who was born in Ontario is now screened for SMA. So, when the baby is screened for SMA, then that baby will have access to the treatment as soon as possible. They are reaching milestones in this regard and that is so critical. Especially when you know neuromuscular disease are rare in nature, and that we have 160 different order types.
"We don't receive a lot of funding for research for this particular sector, but to raise money for research is life changing! I hope that explains it in a way that shows it is life changing for our MDC community and we are so thankful for Shad's support!" Stacey explains.