---
In the second of a three-article series on apprenticeships in the modern automotive service environment, Devin Purcell assesses the employer's perspective.
Being a sponsor for an apprentice can be one of the most significant contributions an employer can make to help ensure there is a steady supply of well-trained and hardworking tradespeople in the future.
It can also be one of the most rewarding experiences—being able to take someone without any automotive experience and through years of training, transform them into an amazing technician–capable of completing the most sophisticated repairs in our industry.
A big opportunity
I feel there is a big opportunity right now to attract some amazing talent into our workforce.
With many young students in high school wanting to be computer programmers or work in the technology space, we have an opportunity to attract them into our industry.
With every passing year, we seem to be heading closer to what we all thought was a thing of the future: autonomous cars. This is the reason we have a great opportunity to attract talent.
But how can we ensure they succeed? I think it boils down to excellent training and mentorship.
Although the concept of an apprenticeship is, in essence, almost identical to providing mentorship, there are still improvements that can be made to ensure we recruit and retain the talent we train.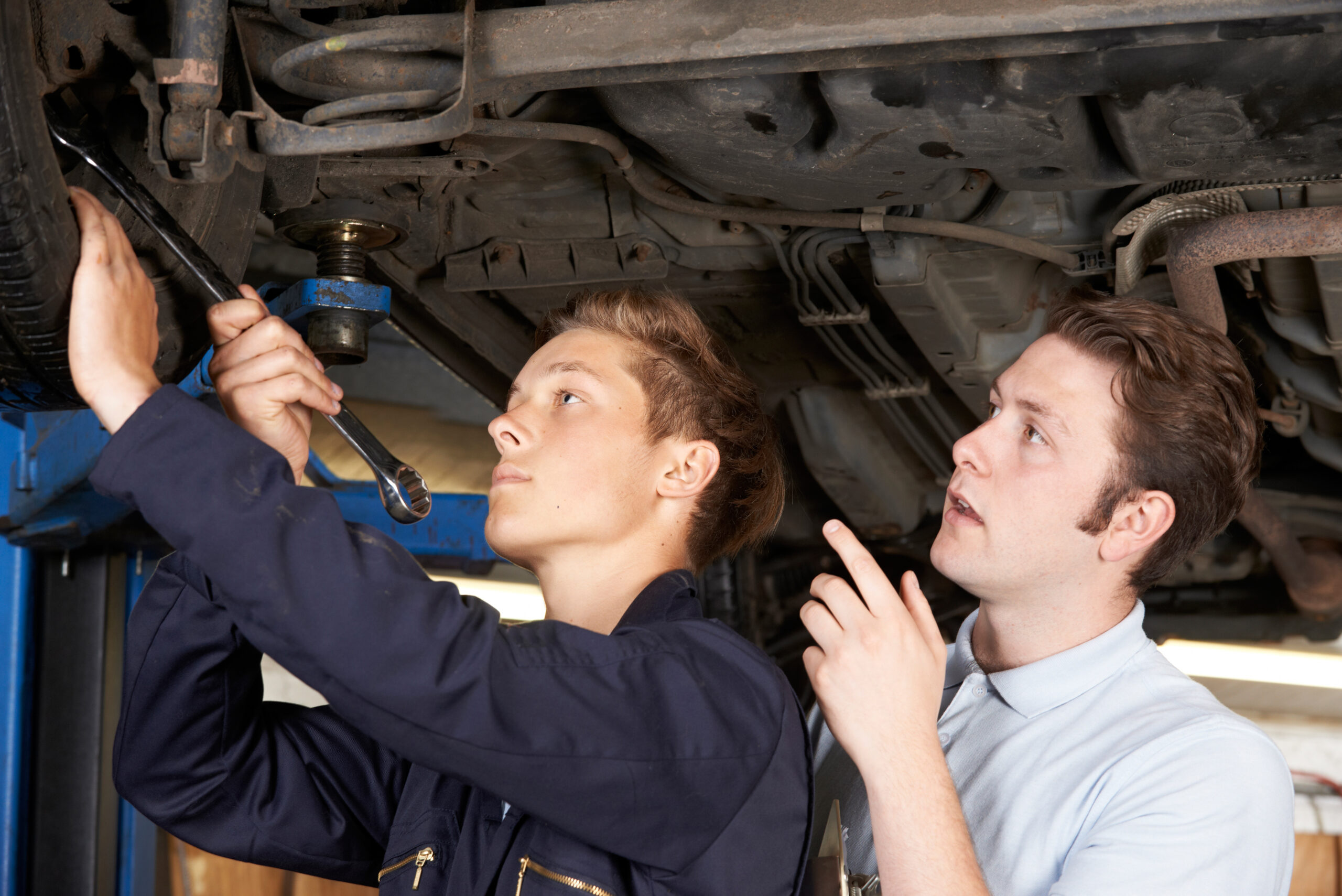 Not everyone has the time or the desire to help when an apprentice technician runs into trouble.
Because of this, an apprentice can often be bounced back and forth through a shop when they run into problems or have a question that they need to be answered.
This uncertainty can often lead to the apprentice becoming discouraged.
Therefore, it is important to assign a designated mentor who the apprentice can approach directly to receive correct guidance and information when they need it.
Someone who can work through the issue and teach them what to do when they run into that situation again.
Maybe this person is the shop foreman or a designated senior technician.
Finding answers
Apprentices leaving a service repair facility can be a common occurrence that can cause even the most seasoned service managers to shake their heads wondering exactly what happened.
Completing a process originally used by the military known as an After-Action Report may be of some help.
This report centres around four 'what' questions. What:
Was expected to happen?
Actually occurred?
Went well and why?
Can be improved and how?
I think this process should be used every time an apprenticeship is completed in our industry. Instead of using methods that have been used for many generations we can adapt and overcome any problems that we may identify.
I do believe it is time we think about apprentices differently in our industry.
We need to try our hardest to overcome the problems of recruiting and retaining people, making sure we're doing our very best to attract the best talent in our industry.
Does this mean we need to overhaul our apprenticeship system?
I don't think so, but what we do need, is to ensure we are doing the very best for today's apprentices by providing them with the best possible educational experience during their apprenticeship.
---
Devin Purcell is a Red Seal Automotive Technician with over 20 years of experience and a professor at Fanshawe College, London, Ont., in the School of Transportation Technology and Apprenticeship. You can reach him at [email protected]