Quality estimates are vital to a service shop's overall performance.
Shop estimates are a lynchpin for any automotive service provider. How they're generated, communicated and utilized has a huge impact on the business in terms of work generated, revenue and customer relationships.
According to Tim McDonnell, Senior Product Market Manager for Manager SE, Mitchell 1, the ability to generate credible, reliable estimates requires diligent shop staff being able to access a trusted resource for labour times that accurately reflect the specific work required on a particular vehicle.
It's also extremely important that this work factors in any additional time or potential issues, so the job can be completed without any surprises.
"If the source of labour doesn't delineate related items properly, the shop could end up having to complete the work without billing for some portion of the work because it wasn't factored properly in the estimate that was approved by the customer," says McDonnell.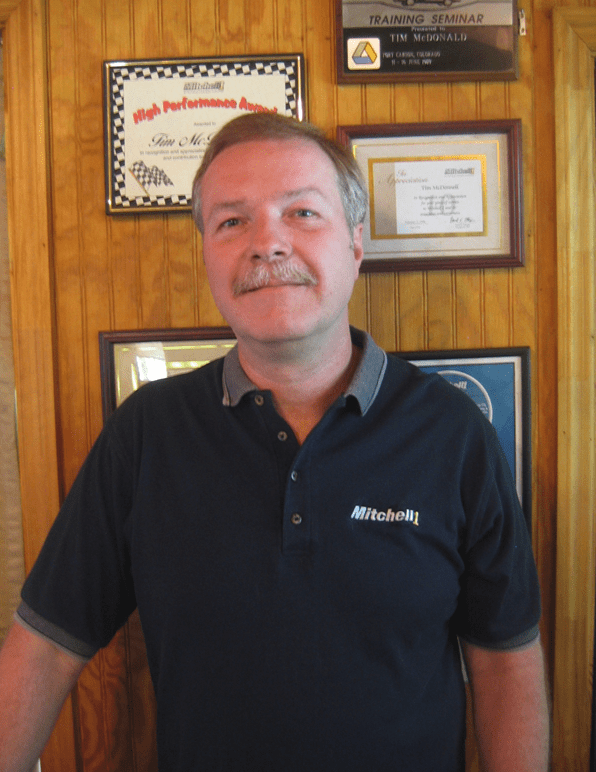 Parts considerations
Parts used for the repair are also a critical part of the estimate. McDonnell notes that in most cases, independent shops tend to prefer using quality aftermarket parts instead of OE items, but shrewd service advisors can often access OEM part information and depending on the particular year and model of the vehicle in question, can sometimes leverage the OEM dealer parts program that enables the shop to obtain OE parts at a price close to aftermarket items.
In these situations, the service advisor can relay to the customer the benefits of using original equipment parts on the vehicle, providing reassurance and transparency via the estimate.
In many ways, the estimate serves as an agreement between the shop and the customer, which is why getting it right is so critical. Any time information isn't relayed properly, or additional, unforeseen charges are added, it fractures the terms of that agreement and jeopardizes the relationship between both parties.
Today, service providers have access to a whole slew of estimating software solutions, designed to ensure estimates are generated quickly and accurately. Tim Cifelli, Director of Marketing at Bolt On Technology, says that today, mobile-enabled communication is critical for customer communication and digital inspection tools, essential for generating accurate, reliable estimates and creating and maintaining transparency between the shop and the customer.
Bolt-On offers its Pro Pack and Mobile Manager Pro solutions to help boost customer retention, including the ability to generate accurate estimates and the software can be bolted onto the shop's existing SMS.
"Being able to relay images and photos, along with notes of recommendations to the vehicle owner via smartphone or tablet is the essence of what a digital inspection really is and that is what our Mobile Manager Pro solution provides," says Cifelli.
Since Pro Pack and Mobile Manager Pro can bolt on to the shop's SMS or Point-of-Sale programs they allow the shop to access existing or previous information, including outstanding or previously recommended service work on the vehicle. With two-way texting through Mobile Manager Pro, the result is fast communication and faster approval from the customer for the work that needs to be performed.
Content is critical
At Epicor Software, Don Landrum, Senior Product Manager, says that the key to any estimation software solution lies in the content that's embedded within it. "The user needs to be able to quickly access all the information available for the vehicle, including OE recommended service intervals, a world-class electronic catalogue, part and system images and diagrams, related service recommendations and a mechanical labour estimating tool," he says.
Additionally, for those shops that are trying to expand their offerings in the tire segment, that same system needs to provide simple, one-click access to a tire estimating and ordering solution.
Landrum says that it is rare for anyone estimating a solution to provide all of the functions mentioned above. That's why he says, Epicor created its Integrator Service Estimator (ISE) tool.
This bolt-on solution allows the shop to extend its estimating expertise to almost any repair category as well as integrating all the parts and labour information into estimates generated by the existing Shop Management Software. In addition, Landrum says that by using ISE, "a service writer can complete a complex repair estimate in 2-3 minutes versus the 30 minutes it might otherwise require."
ISE can also automatically check for pricing and availability of the required parts and supplies from multiple local parts stores, meaning that the shop can obtain the right pricing but can instantly order all the items required for the job as soon the consumer approves the estimate.
Industry-standard
At Mitchell 1, Tim McDonnell says that the company's ProDemand Estimate Guide can provide an industry-standard labour database. It offers detailed labour operations, comprehensive vehicle maintenance schedules (with labour times) as well as fluid capacity and requirement data, as well as OEM parts information. "Users can navigate directly to the information needed to kick off the repair process with an efficient, accurate estimate," says McDonnell.
He notes that not all labour guides are equal, and in the case of Mitchell 1, "what sets us apart is that no matter which makes and model of the vehicle, the labour operations (as well as step-by-step procedures in actual repair & diagnostics information, colour wiring diagrams, etc.) are all presented in the same consistently Mitchell 1 style and format."
He notes that often, much of the information in these types of labour guides is simply raw data found on OEM websites which can not only make it both confusing and time-consuming for shop staff to decipher, but also compromise the accuracy of the estimate.
He notes that being able to present all the information in a consistent format, "makes it easier for technicians to switch comfortably from a Ford to a Volvo to a Mazda with less effort because specific service details are consistently where users expect them to be."
McDonnell also says, that taking this approach, broadens the number of assignments available for each technician in each shop, leading to improved overall repair efficiency within the service bays.